They did it in straight sets, and their improved play served notice that Jackson Center could be good enough to win in the post-season…or break a few hearts in the process.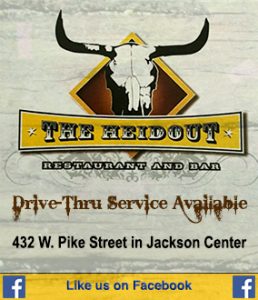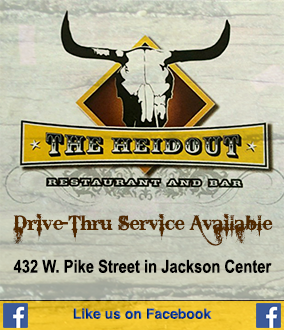 Jackson Center – If it did nothing else, Jackson Center's three-game win over Anna Tuesday night proved to coach Kim Metz that her Tigers were finding their way, improving over recent weeks and some disappointing results.
With the tourney drawings coming near, Jackson Center put together one of its better outing of the season Tuesday, besting Anna (11-9, 7-3 in SCL) 25-18, 25-18, and 25-23.  They played with more energy, with more athleticism, quickness and instinct than in recent weeks.
They served better, received serve better, and blocked better.  It was apparent that with 20 matches in their pocket now, Metz's Tigers played like they were capable of making a statement when it matters most – in the OHSAA post-season tournament.
It amounted to spoiler school – an exhibition against one of the Shelby County League's second-best teams (Russia and Anna trail Ft. Loramie) that said if Jackson doesn't win a sectional or district title in Division IV, they're perfectly capable of seeing that someone else doesn't win, either.  That's call…being a 'spoiler'.

"Oh I definitely think we have that capability,"  said Metz, prior to Tuesday's match.   "We're playing better, we played a really nice match to beat a good West Liberty Salem team last week, and you never know what can happen in the tournament.
"A lot depends upon the brackets and the pairings, and that remains to be seen.  But a lot of teams find a confidence late in the season that makes them dangerous in the tournament.  And one way or another it's not going to be easy for us (in Division IV) anyway.  There's a lot of good teams in the area so you just go out and give your best effort and see what happens."
Their serving was noticeably better Tuesday, getting Anna out of system and scrambling on defense.
And their size at the net finally came of age – Katie Clark, Megan Argabright, Sarah Clark, and Dega Wells.  They were more effective with their blocks, and kept those blocks on the court for points that were lost just two weeks previous…or a month ago when Jackson lost to Anna in similar fashion, 12-25, 20-25, and 20-25.
"I tell the girls every day that I believe in them,"  said Metz just three weeks ago, following their loss to Russia.  "And it's tough.  It's a matter of experience in trying to play the faster paced game that you have at the varsity level. We've had good practices, we're healthy, but we're making choices instead of experienced plays. We just haven't held it together throughout the match, not just yet."
Tuesday they did hold it together, marking their third straight (West Liberty and Urbana, previously), equaling their season high for consecutive wins.
"And either one of these teams (Jackson or Anna) are capable of winning or breaking some hearts,"  added Metz, respectful of the Rockets' standing (currently third) in league play.  The Tigers have three matches remaining in regular season play, starting with Botkins on Thursday.  Playing better, but taking nothing for granted.
Anything can happen come tournament time.