A pair of sophomore right-handers worked on new pitches, seeing their first action since June.  Ohio State drops a fall baseball exhibition game to the University of Dayton.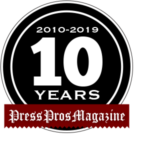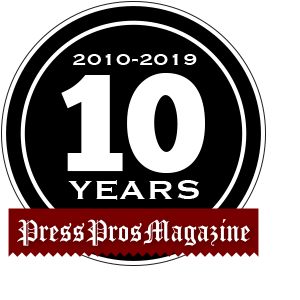 Columbus – Ohio State's practice against Dayton had the feel of an early spring training Cactus or Grapefruit league game in that both coaches substituted liberally from the early innings on to get almost everyone on their rosters at least one inning of work.
No official box score was kept and the 500 or so spectators had to wonder what was going on when it was announced that the teams would play 12 innings rather than nine.
Yet sophomore pitchers Garrett Burhenn and Will Pfennig walked into the clubhouse after a 6-2 loss to the Flyers on Sunday at Bill Davis Stadium knowing they had mission accomplished next to their names.
Burhenn, who was the team's ace during a Big Ten Tournament winning season, gave up one hit, one run and no walks in three innings as the starter.
Pfennig followed Burhenn and gave up no runs and a double and struck two in the second of two innings he worked.
None of that will be remembered when the Buckeyes begin the season in 4 ½ months from now at the Snowbird Classic in Port Charlotte, Florida, but it was building blocks for two important right-handers.
"Those two guys both threw the ball well for us,'' coach Greg Beals said. "It's a matter of executing pitches and those two have matured to the level where they know what their strengths are.''
Burhenn had one of the most bizarre endings anyone can have to a season. He was struck on the left side of the head by a foul ball standing in the dugout the final regular season game at Purdue and was in concussion protocol and held out of the Big Ten Tournament.
In starting the first game of the NCAA Tournament against eventual national champion Vanderbilt, Burhenn hadn't thrown a pitch in 15 days. It showed as he gave up six hits and six runs in 4 1/3 innings.
Buckeyes coaches asked him not to play summer ball because he pitched 91 innings. He went 6-4 with a 3.96 earned run average in 15 starts. He struck out 69 and walked 31.
The practice game was a chance to try out what he has been working on.
"It was very important for me,'' Burhenn said. "I tried to find myself again and tried to be better than last year. It's just getting some innings in and making sure I feel good. You know going into the game what you've been working on. When you execute those things in the game it's good for the team, but also good for you. I'm trying to get a really good slider – just a really good breaking pitch – now.''
This is the second year the NCAA has permitted teams to play two practice games in the fall. Last year, Burhenn threw against Dayton and Indiana State and said the innings were beneficial.
Yesterday, he was on a pitch count and innings limit.
"Everything was scripted and this is where we want him to be,'' Beals said.
Pfennig also took the summer off after throwing 58 1/3 innings that consisted of three starts and 21 relief appearances. He was 2-4 with a 4.78 earned run average and 53 strikeouts.
"Will took the summer off to gain some strength and weight,'' Beals said.
With sensational rubber-armed Andrew Magno leaving a year early to sign with the Detroit Tigers, there is a crying need for closer. Pfennig will get a close look.
"Will is one of the guys we have confidence in and trust down in the bullpen,'' Beals said. "We've got some evolution in the bullpen to figure out roles, and Will certainly is one of the guys we have confidence in.''
Pfennig said it's way too early to concern himself with a designated role.
"I don't have my mind set on roles. It's fall ball,'' he said. "I've been working on a lot of things. I'm trying to develop my changeup more and figure out a two-seam fastball. I wanted to face other batters (other than teammates) and work on things.''
He was vital in Ohio State winning the conference tournament. He got the victory over Michigan in relief in the first round and pitched 7 1/3 and gave up four runs and seven hits in a semifinal loss to Minnesota.
What good is a loss in the conference tournament?
What Pfennig did was eat up innings to enable Seth Lonsway to start a 9-6 victory over the Gophers in an elimination game and Griffan Smith to start the 3-1chanpionship game win over Nebraska.
Something clicked for him the final weeks.
"I thought it was really cool to be more of a high leverage reliever as the season went on,'' he said. "I embraced it more as the year went on and had more success as the year went on. I think I found my role. I was more comfortable. A lot of it had to do with commanding the inside half. I found a way to hit the inside strike, and that helped a lot.''
The Dayton practice game went almost flawlessly for him when the Flyers had most of their first-team players in the batting order.
"I was pretty happy with what I did,'' Pfennig said. "I had a good feel with my changeup and was mixing in my two-seam. I was throwing strikes and putting my fastball on both sides of the plate.''