Ohio State is watching and expecting more from their starting catcher as they begin fall practice, and with good reason.  Everyone else is watching him, too.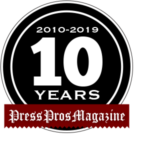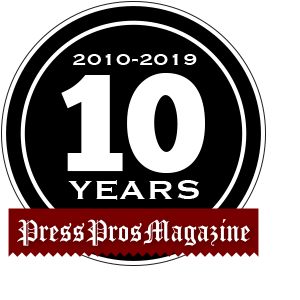 Columbus, OH – Thirty two sets of eyes in the visitors' dugout were fixed on home plate when Dillon Dingler squatted to make the first of four throws to second base during Ohio State's 'pro day' Thursday at Bill Davis Stadium.
Dingler could be playing for pay already had he and his family not raised the signing bonus figure so high going into the 2017 draft when he was a senior at Massillon Jackson High School.  In a lot of ways he's a gift-wrapped package on a table that says, "Do not open.''
"I was pretty high on coming here,'' Dingler said.
Major League Baseball teams will have to wait until at least next June, when Dingler will have completed his junior season, to get another shot at taking him.
The scouts got a sneak peak on Thursday, and he gave them a lot to remember. Three of his four throws to second were on the dot. Two were laser-like one-bouncers that the shortstop didn't have to move to glove and one was maybe 2 feet off the ground and directly over the bag.
The best thing was the baseball exploded out of his right hand.
"You just go out and play,'' Dingler said. "The first time you go out in front of scouts you're a little tight. There's pressure. You deal with it better as you go along. You just play hard and play your game and whatever happens.''
What he did last season, though, had to be enough fodder for any stopwatch-carrying scout to notice that he's a special player.
The numbers were solid, a .291 batting average, nine doubles, two triples, three home runs and 19 runs batted in despite missing 18 games because of a broken hamate bone in his left hand.
There was a 32-game on-base streak, a 10-game hitting streak and a game-winning opposite-field single in the eighth inning that beat Michigan 2-1 in the first round of the Big Ten Tournament.
Defensively, he threw out 13 of 46 runners attempting to steal and picked three off base.
Any team that picks Dingler will know that he's not just a player, but a two-time university scholar-athlete and academic All Big Ten last year as a logistics management major.
Tenth-year coach Greg Beals said Dingler was more than ready for pro day.
"Go show off – relax, play and be yourself,'' Beals said. "These guys come with a dream. I recruit them with the idea that I don't want Ohio State to be your end game. I want you to have a big dream and play at the next level. It's getting to culmination time for some of these guys. You are juniors and seniors and it's getting close to reality and the clock is ticking, so to say.''
Beals considered Dingler to be a must-have recruit whose first choice was college. His father, Scott, played football at Denison and mother, Pam, ran track at Bowling Green.
"I also think that had Dillon Dingler put out a (signing bonus) number his senior year of high school that was more feasible for them to sign him that he might have been drafted,'' Beals said. "That's my personal opinion. He wanted to come to college.''
Dingler's offensive numbers might have been double had he not missed 18 games because of surgery to remove the broken hamate bone from his left hand.
The wrist had been sore going into the season opener on February 15 against Seton Hall in the Big Ten-Big East Challenge in Port Charlotte, Florida.
Everything reached a head during his second at bat.
"I had a few wrist problems going into that first weekend, and during the first game I fouled off a ball to the right and my hand was numb and everything just blew up,'' Dingler said. "I didn't know anything was broken until I went out to catch the next inning. I couldn't squeeze the hand at all.''
Hamate bone surgery has become common place. The Cleveland Indians alone lost third baseman Jose Ramirez for four weeks and second baseman Jason Kipnis for the season because of the injury.
Dingler returned for a game against Hawaii on March 21 in style in going 2-for-3.
But the Buckeyes didn't get nearly 100 percent out of him at the plate.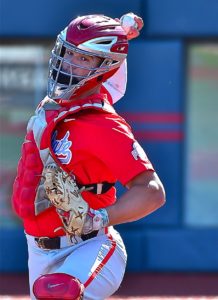 "The training staff got me back in five weeks, and that was a pretty quick recovery,'' he said. "Obviously, I couldn't swing it anywhere near what I did the previous season. It didn't start feeling good until the second to last series. I had to concentrate on good at bats. I had to barrel up on balls. I knew the ball wasn't going to go as far if I didn't put a good swing on it.''
The coaching staff gladly took what Dingler had to offer.
"That speaks to his toughness, the type of teammate he is and the type of competitor he is,'' Beals said of Dingler returning so quickly. "He wanted to get out there. Dillon Dingler was not 100 percent last year, and that's why he didn't play summer ball. We wanted him to stay here and get physically stronger. He hadn't been in the weight room as much as he wanted to be (because of the injury) and he caught a lot, so there was some wear and tear there. We wanted to press pause.''
The left hand has mended and Dingler's bat should be loud, but he considers defense to be Job #1.
"Last year, especially stepping into the primary catching role, was more me having to get a great feel for the staff,'' he said. "I wanted to know what made them click, how their pitches move and being a good backstop for them.''