Undefeated Ohio State dominates on offense and defense in first real test of season … Fields, Dobbins shine in one-sided 48-7 victory … Defense has fifth straight strong showing of the year.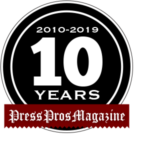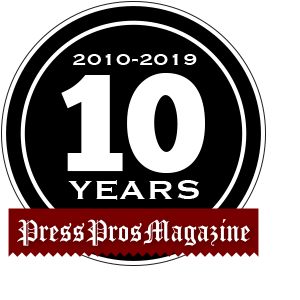 Every compliment tossed Ohio State's way after dousing Miami last week for a 4-0 start was always followed by a "Yes, but…"
It went something like this:
The first-string defense has given up just one touchdown — on a flea-flicker by Indiana. Yes, but … look who they've played so far.
They've outscored foes, 214-36, which is the biggest point differential in the nation. Yes, but … they've only faced one power-conference opponent, which played without its starting quarterback.
Though they lost Dwayne Haskins — the first Big Ten QB taken by the NFL in the first round since 1995 — the multi-talented Justin Fields has defensive coordinators making appointments with their therapists even more than Haskins did. Yes, but … the first-year starter still makes rookie mistakes like holding the ball too long.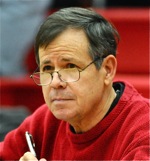 First-year coach Ryan Day has done wonders by modernizing the offense and turning the defense into, as Yankees manager Aaron Boone might put it, a bunch of savages. Yes, but … previous coach Urban Meyer has a career winning percentage that trails only Knute Rockne and Frank Leahy, so let's wait for a larger sample size.
See what I mean?
Actually, I might have been guilty myself of urging caution. But after a 48-7 demolition of Nebraska — a trendy pick to win the Big Ten West — feel free to unsheathe the Thesaurus and throw whatever favorable adjectives you want at these Buckeyes.
Fast, fiendish, ferocious and flush with talent? That works.
Day — with a massive assist from the recruiting under Meyer — has put together a bona fide national title contender with superior play on both sides of the ball.
Fields showed again why he's the most complete QB in the country, going 15-of-21 passing for 212 yards and three TDs while also rushing for 72 yards and another score.
He displayed uncanny accuracy and hasn't thrown an interception yet.
J.K. Dobbins piled up 177 yards on 24 carries, helping the Buckeyes ramble to 580 total yards.
He now has 654 rushing yards at 7.1 a pop. Who was it that questioned him earlier this season about not being a lead back? Oh yeah. Me.
The Buckeyes scored on eight of their first nine possessions. The only empty series came just before halftime when the clock ran out.
They gave up a meager 238 yards, and 56 of those came on a scramble by Adrian Martinez late in the third quarter, setting up the Huskers' lone TD. Considered perhaps the league's second-best QB, he was held to 8-of-17 passing for 47 yards with three interceptions.
The Buckeyes could be the most balanced team in the nation. There are no apparent weaknesses.
Between falling behind, 5-0, to Miami last week and Nebraska's late TD, they scored 124 consecutive points.
"We were clicking," Day said in his post-game press conference. "I thought we tackled well. We created some turnovers again. We created a short field (for the offense). And we ran the ball. That was great to see.
"I thought the offensive line did a good job. The backs ran hard. And Justin made some really big-time throws."
Facing a program desperate for a return to its glory days — in a jacked-up environment — it was crucial for the Buckeyes to score first. And they turned a Jeff Okudah interception at midfield into a TD and never stopped.
The defense was also doing its part. Ohio State had linebacker Baron Browning spying on Martinez, a 6-2, 225-pound sophomore who racked up 455 yards passing and rushing against Illinois last week. And it worked.
On the only trip across midfield for Nebraska in the first half, Martinez sailed a pass that was tipped into Okudah's hands for his second pick. That was huge. Instead of a possible 14-7 game and the crowd reaching jet-engine decibel levels, the Buckeyes rambled to a short field goal for a 17-0 lead.
Another Martinez interception led to Master Teague's eight-yard TD scamper for a 24-0 edge early in the second quarter.
It was 48-0 in the third quarter.
Wow.
Ohio State was missing veteran offensive tackle Branden Bowen. But senior Josh Alabi stepped in and fared well — just as he did in the Rose Bowl last season when Thayer Munford was out.
The Buckeyes (5-0) still haven't faced a top-end defensive front, but the line looks mammoth and menacing. They're getting a consistent push. And it looks like the best group Ohio State has assembled in at least a decade (sorry, the memory is a little fuzzy beyond that).
The Huskers (3-2) were supposed to be much better in year two of Scott Frost, but they looked like they were fielding the same defense that Ohio State torched for eight TDs in its first eight possessions in 2017.
Once-raucous Memorial Stadium was turned into a mausoleum.
I saw a nugget on Twitter I thought was pertinent: Alabama has the most four- and five-star recruits on its roster with 68, followed by Georgia with 59 and Ohio State with 58. No other team has as many as 50.
I know players can develop in college beyond their rating, and the landscape is littered with blue-chip busts. But those figures should tell you which teams have the best personnel.
And while there are those who'll remind us it's only September and suggest we not get ahead of ourselves, I have a "yes, but" to that.
YES, good Ohio State teams have had their share of midseason face-plants against lesser foes. BUT, this feels different.
Color analyst Kirk Herbstreit, who was part of the ABC broadcast, made his playoff projections afterward and had the Buckeyes ranked No. 1.
He's feeling it, too.