Behind a strong defensive effort and quarterback Brayden Siler's five touchdowns, Troy remained atop the Miami Valley League's Miami Division after beating up-and-coming Greenville.
Greenville, OH – This year's Greenville High School football team might not look like the teams of old. Unfortunately for the Green Wave, though, this year's Troy team looks just like Trojans teams of the past.
In a battle of Miami Valley League frontrunners, it was Troy's defense – with a complementary assist from the offense – that controlled the second half for a 35-7 victory on Friday night.
If that sounds lopsided, and it was, consider the Green Wave trailed just 14-7 at the half. But Greenville's second half possessions went turnover on downs, interception, punt, interception and end of regulation. Still, the Green Wave did enough right at Good Samaritan Stadium at Harmon Field to indicate this year's team could make a run at the program's first winning season since going 7-3 in 2008.
"Things are moving in the right direction. Our kids work hard. They're very coachable," Greenville coach Bart Schmitz said. "We're trying to change the mentality. Don't hope to win, expect to win. These kids are really buying in to what we're preaching.  We're cleaning up a lot of the little things. We're working hard to get things turned around here. There were a lot of positives out here."
On the other side of the scoreboard, the Troy Trojans showed some superlatives, too.
Troy quarterback Brayden Siler rushed for touchdowns of 14, 9 and 9 yards and threw for TDs of 24 and 18 yards to lead the attack. Siler rushed for 149 yards on 21 carries and completed 5-of-10 passes for 74 yards.
Greenville countered with quality play at quarterback from Tyler Beyke, who ranked among the top five passers in the MVL with 590 yards. Troy's defensive front put pressure on Beyke much of the game and held him to 9-of-18 passing for 139 yards and a touchdown.
Two of his passes found their way into the hands of Elijah Atkins and Weston Smith, that second one coming on the Troy 3-yard line midway through the fourth quarter. Both interceptions led to Troy touchdowns.
"Not letting them stay in it was good to see," Troy coach Dan Gress said. "We haven't done that every time this year. Not letting them hang around was an improvement in the right direction for us.
"I've felt like every game we've been so close. It's a missed tackle. It's a tipped ball that's gone through our hands right into their hands the last couple of games. We're finally able to step up and make that stop. That's good to see with the boys."
Troy improved to 4-1 overall and 3-0, remaining in a first-place tie with Piqua in the MVL's Miami Division. Greenville dropped to 3-2 and 2-1 in the division.
Greenville, going for its first win over Troy since a 27-14 win in 2015, led 7-0 with 2:26 left in the first quarter. Beyke found John Butsch for a 40-yard strike down the sideline. Butsch caught the ball near the sideline on the 35-yard line, spun out of one tackle and broke four more as he emerged from a crowd to sprint to the end zone.
The TD was set up by a Marcus Wood interception. Both he and Troy receiver Austin Stanaford grabbed the ball in the air, but Wood gained possession as both feel to the ground for Siler's first interception of the season in 40 pass attempts.
Troy pulled to 7-6 with 6:05 before the half on Siler's 14-yard run. The drive was set up by Troy's defense when it forced a turnover on downs on fourth-and-1 from the Trojans' 27 when Austan Good – who had 11 tackles – led the charge into the backfield to stop Connor Mills for no gain.
Troy scored again with 1:38 in the half on Siler's 9-yard run up the middle and pass to Stanaford for the two-point conversion.
"I don't know if we've ever played well here in the first half since at least I've been at Troy," Gress said. "They have a winning season. Coach has done a tremendous job with them. And they have some playmakers we knew we had to stop."
Greenville opened the second half with a drive that reached Troy's 37-yard line, but it ended there with an incomplete pass on fourth-and-8. Troy didn't capitalize offensively, but did soon after on Atkins' interception.
Siler slipped the ball past a defender and to Stanaford for a 24-yard touchdown. Stanaford – who dropped what could have been a 79-yard TD in the first half – held onto this one as the ball found an opening between Stanaford and the defender. Stanaford cradled it to his stomach as he fell to the ground for the 21-7 lead.
"He's resilient. He knows what he can do," Siler said of Stanaford. "He has the drive to be the best he can be.  He bounced right back with that amazing catch in the end zone."
Troy led 28-7 on a 9-yard Siler run. His third effort to score on the play came when a defender grabbed his ankle, but Siler hopped and eventually broke free to fall into the end zone.
Smith's interception near the goal line led to Siler's 18-yard touchdown pass to A.J. Heuker with 3:29 left in the game.
"We knew they were going to come out tough in the second half and with some energy. We had to exceed that energy. I feel like that's what we did," Siler said of wearing down the Green Wave in the second half.
"I take that as a kudos to our weight coach, Mr. (Aaron) Gibbons. We've been getting ready for this season all summer and all spring. In the second half I think our guys are strong because of our work in the weight room."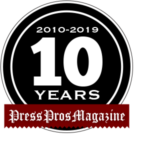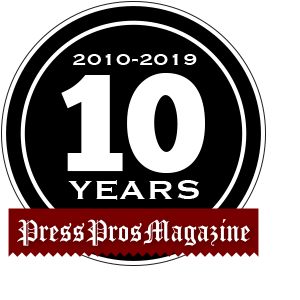 The win was Troy's fourth straight over Greenville. The Green Wave are battling for their first winning season in 11 seasons. Greenville has had two .500 seasons in 2014 and 2011.
"We did a lot of good things out there today," Schmitz said. "That's a good ball team Troy has over there. They're going to win a lot of games. I think we're pretty good, too. We'll bounce back next week.
"Everything we want to accomplish this year is right in front of us. We come out of this healthy. It's one game out of 10. We'll learn from it, forget about it, get better and move on."