The Buckeyes' first baseman draws upon his three years' experience as he prepares for the most important baseball season of his life…as he takes one last swing at the opportunity of a lifetime.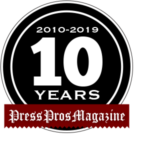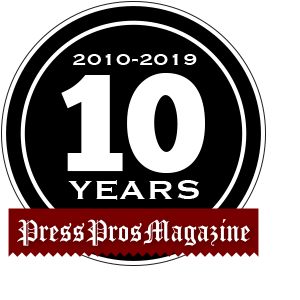 Columbus – Conner Pohl will admit that he probably tried to do too much – that he got caught up in the numbers put up by Dominic Canzone (.345, 16 hrs, 43 rbis) and Brady Cherry (.314, 16 hrs, 52 rbis) last spring.
He'll tell you that he took it upon himself, subconsciously, to be more like them than to be like himself.  He finished the 2019 season with an average of .264, 7 home runs, and 45 rbis (second to only Cherry).
But he languished for much of the first two months of 2019 around .250, with just one home run, failing to drive the ball…and when he did hit it hard it was at someone, the luck of the game.  In capsule, he had that season in baseball that's frustrated tens of thousands of good hitters since the days of Abner Doubleday.
Only a late season surge, over the season's last three weeks when he hit .298, with five home runs, and drove in fourteen runners, pushed his final total to .264.  And impressively, he went 6 for 14 with two home runs and 4 rbis in the Buckeyes' three NCAA regional series games, in Nashville.
"Truthfully, I think I tried too hard to keep up with Dom and Cherry last year, and what they were doing, because what they did was pretty special.  And that was a mental error on my part.  I tried to do too much instead of just playing the game that I know how to play.  The last month I relaxed more and just hit."
The pride of Mark and Missy Pohl – of Arcanum High School and the Division IV Cross County Conference in west central Ohio – Conner Pohl has already exceeded the dreams of most from those tiny baseball communities named Ansonia, Newton, Bradford, and Mississinawa.  He put up huge numbers at Arcanum, and when he came to Ohio State as a preferred walk-on his 6'5″ frame raised some eyes.  He looked the part of a productive Big Ten hitter, and he made quite a opening splash.
Cracking the lineup midway through is freshman year Pohl finished with an average of .325, a home run and 8 rbis.
The power numbers increased in his sophomore season, as his average dropped – .279 and 7 home runs, with 49 rbis.  He saw more breaking pitches…more off-speed, and simply better pitching.
But yet, it was expected in his junior season, as part of a formidable lineup including Canzone and Cherry, that teams couldn't pitch around him – that he was going to get more pitches to hit, and that it would all come together in time for last June's draft.  But it didn't.
He had filled out and put muscle on that 6'5″ frame.  He had moved comfortably to first base, a more natural defensive position, and looked every bit the part of a potential professional capable of hitting .300 and 25 homers with his left-handed stroke and penchant for line drives to all fields.  Rarely is he overmatched with the fastball, as Vanderbilt pitcher Drake Fellows found out in the opening game of last year's regional tournament.  Pohl turned on a Fellows 95-mph-pitch and drove it 400 feet.
As always, he was friendly and accessible during Thursday's pro scout day at Bill Davis Stadium.  Conner Pohl flashed a broad smile as he sat down to talk about not only his baseball past, but the importance of this day and his future..the autumn of the process in his baseball career.
"Today (scout day) is kinda' just another day,"  he opened.  "I've been through it last year, and I know that you don't come out here and try to do too much.  I wasn't necessarily disappointed about not being drafted, because I get to be back here now with this group of guys for one more year.  I knew I had to come back and do better, and I expected that [relative to the draft].  There's nothing wrong with coming back to this great university."
And no one is more pleased to have him come back and do a little bit better than head coach Greg Beals, whose assessment of Pohl's attributes pretty much follows with the first baseman's own.
"I think it's a matter of his maturity,"  said Beals during Thursday's workouts.  "I think through the process last year, through the season, through the draft process he's matured a lot.  He's grounded and centered himself into a position of knowing who he is and how he plays, and it's allowing him to be a better player.
"What happened to Conner last year was a matter of what happens when guys get off themselves and play for the team.  Baseball players are always better when they get entrenched, because this can be a miserable game if you go out there trying to play for hits, or copycat.  If you do that you're going to fail.  It's the nature of our game.  .300 hitters are good, but still there's a 70% failure rate.  So if you're out there trying to put up numbers it gets tough.  When you settle back and play for your team you become a lot better player and that's what happened to Conner Pohl last year.  What he learned at the end of last year was incredibly valuable, but what we learned as a ballclub was incredibly valuable.  It gave us that further experience and know-how of what we need to do to make the next level, and I have that kind of confidence in Conner this year – that he'll come out and play like he finished last year."
Grounded?  Centered?  Pohl sounded every bit of that as he prepared to go out Thursday and show the scouts the maturity of his skills and his attitude – making the most of the time he has left.

"I know that it's my last year and I want to go out with a bang.  So I'm going to do whatever I can to help the team,"  he assured, flashing that ever-present smile.  "The way I finished last year has given me a lot of confidence.  I'm just going out and do what I know I can do, which is the way I ended last year.
"It's every kid's dream to play [professionally], but I can't think about that.  If it happens it'll happen.  If I go out and do the things I know I can do it will happen.  It would be a big thing back home,"  he laughed.
"I've always been able to process things and go on.  I got that from my parents, that each day is a new day and a new opportunity to go out and do something good.  I owe that to them and the community where I grew up.  I've had a lot of support for everything I do."
He still does, knowing that what happens next is up to him.  If it happens…it'll happen!