Russia's youngsters continued to emerge, sweeping Anna in league play Tuesday…and buoying coach Aaron Watkins' confidence that they might yet do the unthinkable.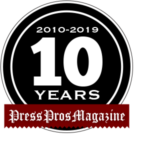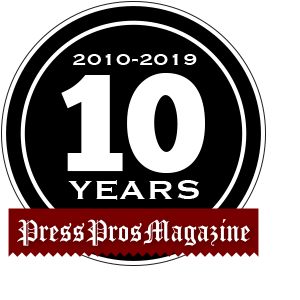 Russia –  By day Russia volleyball coach Aaron Watkins is a financial advisor, so he knows about the importance of investment, commitment, and patience.
He knows something about risk, too, and he doesn't stop with the world of commerce when he professes that sometime you just have to play the cards you're dealt.  If you only have a dollar, you don't expect big returns immediately.  It takes time.  And two-thirds through the volleyball season after Tuesday night's win over league rival Anna, Watkins was flashing the smile of double digit returns.
His young volleyball team that starts two freshmen, a sophomore, two juniors and a senior scored a straight set win over Anna, sweeping the Rockets 25-11, 25-19, and 25-14.  It barely took an hour.  It raised the Raiders' record to 8-8, but more importantly it kept them competitive with Anna for second place in Shelby County League play with a 6-2 mark.  Both of Russia's conference losses have come to state-ranked Fort Loramie.
Anna's record dropped to 9-7 overall, and 7-2 in SCL play, a game in hand over Russia.
But aside from the pleasure of beating a league rival, Aaron Watkins was beaming Tuesday over the development of his team from a point of being four games under .500 just three weeks ago.  They've now evened their record, and are taking giant steps to fulfilling a goal that he sets and pursues with reckless abandon – hardly the way he invests people's money.
"I expect us to get back to the regional round of the tournament,"  he says.  "That's my goal every year, and I know it won't be easy.  But we're going to try to do it anyway."

His experience largely amounts to senior captain Jessica York and junior Ashley Scott, holdovers from last year's regional team, and a team that graduated Jenna Cordonnier and Laurissa Poling, now playing at Wright State.  But the savor of his team exists with the excitement generated by five freshmen – Miah Monnin, Kate Sherman, CeCe Borchers, Kelby Doseck and Simone Puthoff, who collectively a year ago were playing a much different game in the eighth grade.
"It was a much slower game,"  says Watkins.  "And their biggest adjustment up here was getting up to the speed of the high school game.  This is much, much faster."
Monnier, who's barely 5'8″, is quickly showing star potential, with an instinct for the being at the right place at the right time.  Her assist numbers are dizzying, and her overall impact has grown proportionately since their five-game loss streak in late August.
"She's already had 50 assists in a couple of matches,"  smiles Watkins.  "I think she missed the record up at Jackson by two or three, so yeah, she's going to be a really nice player.  To give you an idea, it took Jenna (Cordonnier) to her senior year to get 50 assists in a match."
But the impressive thing about he's accomplishing as coach is a steady, collaborative effort.  Not blessed with great size, or standout athleticism, Watkins made the most of the stocks in his portfolio against Anna.
"Our tempo was better tonight.  I liked the paced with which we played,"  he added.  "We played a little faster whenever we could.  We got them out of system on serving.  And, we were really aggressive at the net with our blocks.  So tonight was a good match for us, and another step forward."
His goal of reaching the regional round of the tournament is admirable, no doubt.  Trouble is…he's playing in Division IV, along with the likes of Fort Loramie, New Bremen, Marion Local, St. Henry, Lehman, Franklin Monroe, all teams with more experience and pedigree, which includes size.
"It'll be tough, but that's what I want to do,"  Watkins smiles.  "We have to continue to get better, I know.  We have improve our blocking.  We have to be cleaner at the net.  Our communication has to stay where it was tonight.  And play with a little more efficiency – serving, serve receive, and passing.  We're going to take things one match at a time, but I don't see any reason why we can't do it.  That's what I expect every year, and that's what the girls should expect.  We're going forward, and that's what we're going to do."
If he manages money like he manages his coaching ambition, Aaron Watkins could create a run on Wall Street.  He's more realistic than that, but he's already seen some runs in the tournament by teams that were undersized and overlooked, that served, blocked, defended, and communicated better than others.  Greg Snipes won a couple of Division IV titles with teams like that at Lehman.
Youth is being served at Russia, and Watkins is confident of turning 'fins' into 'Franklins'.  He knows something about return on investment.