Consistency carries New Bremen to a 3-1 victory over Fort Loramie in a match-up of the state's top-ranked teams in Division IV.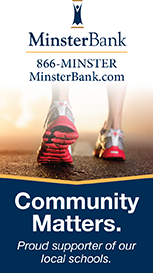 New Bremen, OH – The schedule says Diana Kramer's New Bremen volleyball team took a break from the rigors of the Midwest Athletic Conference on Saturday afternoon. It sure didn't feel like it to the Cardinals.
In a match worthy of MAC play – a league that has six teams ranked among the state's best – New Bremen hosted Fort Loramie in a Division IV clash. The Cardinals entered No. 4 in the state rankings. The Redskins, who lead the Shelby County League standings, was No. 3.
The Cardinals and the Redskins both lived up to the billing,  even though those state spots might flip next week. New Bremen took the match in four games 25-14, 22-25, 25-18 and 25-17.
"We definitely have a tough schedule, but Fort Loramie is especially tough," said New Bremen senior Macy Puthoff, a key contributor with 13 kills, 10 digs, four aces and three blocks.
"Fort Loramie is right up there with all the MAC schools. We always go in thinking we have to play our top game to beat them. One of the main things is we had to stop Kenzie (Hoelscher). She's really good. I think we did a nice job of containing her."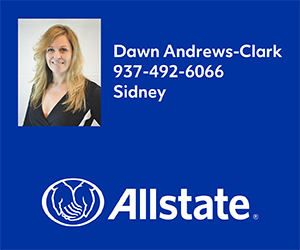 In the first set, New Bremen led 8-6 before taking control with an 8-3 run. The Cardinals ran off five straight points to win it, including a fortunate serve that hit the net and bounced over – much to Fort Loramie's surprise – for the 24-14 lead.
Eight ties highlighted a back-and-forth second set. The last came when New Bremen tied the game at 22-22. The Redskins closed it out behind points from sophomore Jada Drees and senior Alyssa Wrasman's game-winning kill.
"The first set we had some inconsistent moments. The second set we had more. I think there's going to be inconsistency through the match," Kramer said. "It's a matter if you respond to that mistake and find a way to grab the momentum back. That's kind of how we won that fourth set. We grabbed the momentum and had them on their heels. They're a great team and they're going to accomplish great things the rest of this season."
In the fourth set, New Bremen jumped out to a 12-6 lead. The Redskins battled back behind Hoelscher, whose hard spike pulled her team to 17-16. Consistency from the Cardinals in the form of three-point stretches put them over the top for the 2-1 advantage.
In set four, Fort Loramie looked determined to make this a five-game match after taking a 9-4 lead. But New Bremen – which had a homecoming to get ready for – rallied to tie the game 11-11. The Cardinals never trailed again thanks to an 8-2 run that put them up 24-15. The Redskins twice held off match point with a Hoelscher kill and block at the net from Hoelscher and junior Maya Maurer.
A Redskins' serve sailed long to end the match.
"Volleyball is a game of runs," Kramer said. "We served exceptionally well today. We got them out of system. Kenzie Hoelscher is one of the best players in the state of Ohio. If we wanted to beat them we had to find a way to take them out of their offense. To do that you serve aggressive, you pass aggressive and you put a lot of pressure on their passers. I think we succeeded with our game plan today."
Senior Taylor Paul had 17 digs, 11 kills and six aces for New Bremen. Senior Ashton Heitkamp had seven kills and two aces, junior Josie Reinhart added seven kills and eight digs, junior Claire Pape had 38 assists, two blocks and one ace, junior Diana Heitkamp had 19 digs and three aces and sophomore Kaylee Freund had five kills.
"Everyone stepped up today," said Puthoff, who in addition to beating Fort Loramie and attending homecoming was celebrating her 18th birthday. "Everyone played their role and did a great job."
"Diana did some really good things on defense," Kramer said. "Claire made some great decisions setting. Macy, Taylor and Josie all stepped up and put balls away. Ashton and Kaylee — who people kind of forget about when you've got players like Macy, Josie and Taylor – stepped up and made team plays. That was the key to us winning today. We really played a solid team game."
As for Fort Loramie, coach John Rodgers was disappointed but not disheartened from the loss. His seniors – Taylor Raterman, Macy Imwalle, Meiring and Wrasman – challenged their teammates to step up their game and well as their practices in the post-match huddle.
"We learned a lot from today. We learned what we have to do to get better," Rodgers said. "My seniors were just telling the team in the huddle it's on them. It's on them in practice to make sure they play as hard in practice as they played right now. That they're not cheating themselves. And they're 100 percent correct. There are some things a coach can't do. My seniors told the team they are committing to do what it takes to win from here on out.
"They know they weren't there consistently today. In practices when things are going hard and you take a little time off, well, that's exactly what you're training your body to do in a match. Everybody has to get better. I told them in the huddle everybody was guilty today – coaches, players, everybody. We have to get better from here on out. This was a good test to see where we're at right now."
New Bremen improved to 12-1 with the victory. Fort Loramie dropped to 13-2. Fort Loramie's other loss came to top-ranked St. Henry, which also handed New Bremen its lone setback.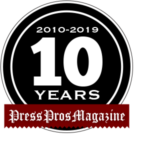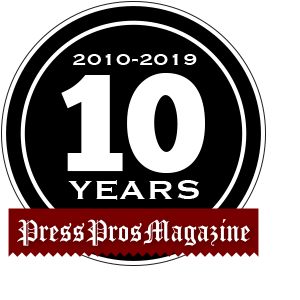 "The season is inching closer and closer to the end," Kramer said. "You've got to find ways to get better.  If you can find ways to get better every day you can make a push in tournament. (Fort Loramie) is going to make a push in tournament. I hope we can make a push in tournament. You have to play with confidence and play every single point. If you want to accomplish your ultimate dream, confidence and urgency are key to doing that."
Along with playing the best the state has to offer.