While others frittered away their Sunday watching football, I did the ant and the grasshopper thing, testing an old family recipe and practice to prepare for tougher, and better days, this winter.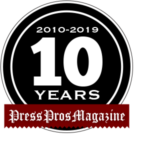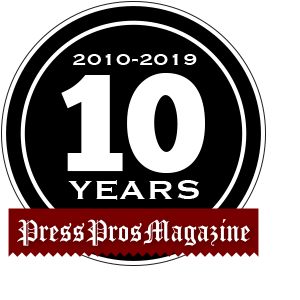 'Juice' Newton, the singer, has nothing on me – except she was nominated for a grammy, for recording someone else's song.  And everyone knows that the Merilee Rush version (1969) of Angel Of The Morning was a lot better, anyway.
But this has nothing to do with Juice Newton, angels, morning, or what-have-you.  It's about spending my Sunday yesterday fulfilling a family-old tradition that also fills a lot of voids during January – when the snow flies and my taste buds demand fresh tomato juice for that morning-after pick-me-up, soups, chili…or something better than V-8.  And in lieu of Dan Hickey being away this week, I'll substitute his regular outdoor column with something that at least starts with a product of the outdoors.
I spent all day yesterday making tomato juice, a recipe my mother perfected decades ago, shared with my sister and me, and a couple of years ago when she concluded that she was past the point of canning and freezing anymore, or just uninterested…she said, "If you want juice made you'd better do it yourself."  I took her seriously.
She and my dad always had a big garden in the summer, and Dad would raise more tomatoes than the average person could eat.  But being 'Depression' babies, Mom and Dad never let anything go to waste.  Hence, what you didn't eat, you canned.  Tomato juice happened to be one her favorites.
It's actually easy to make – you cook down cut up tomatoes for about ten minutes, then press the cooked tomatoes through a colander, separating the pulp from the juice, add a bit of salt to taste, then bring the separated juice to a boil on the stove.  Then, pour in into a Mason jar, cap and let seal. And while other people had television and video games as a child, Mom taught me to entertain myself by listening to those Ball lids make that 'pinging' noise when they sealed to the mouth of the jar.  Laugh if you want, but it was big fun back then…or so she told me.
But the real trick for good tomato juice is…use the right tomato variety to make the best juice.
A lot of people love those old heirloom varieties of tomatoes, but my dad discovered years ago that the Burpee variety, Celebrity, makes the best juice and sauces because it has more juice in it to begin with, has more tomato flesh than seeds, and has a slightly more acidic taste that lends itself best for canning.  Raise all the heirlooms you want, but eat them fresh.
So, every spring I call on my Covington neighbors, Kenny and Connie Adams, who have a produce stand east of town on route 36, with my order for twenty Celebrity tomato plants. And the other nice thing about this variety is that they grow to a uniform shape an size – about four inches across, with no cracks and dimples.  That makes them easy to slice and quarter when you're cooking them.
There is no Campbell's, Hunt's, or Kroger variety of tomato juice that compare, and if you question it…call me up some weekend this winter.  Think of me on that one particular New Year's morning after the night before when your mouth feels like it has fur in it…and nothing will do but the world's best Bloody Mary.  Some people call it the hair of the dog.  I just call it…Mom's tomato juice.
Chances are I'll have a quart to spare.  I canned about twenty on Sunday.