The Piqua Indians' offense held the ball twice as long as the Sidney Yellow Jackets, and in turn, the Indians kept possession of the Battered Helmet with a 29-0 win at home.
Piqua, OH – To play for a prize called "The Battered Helmet" demands toughness as a requirement.
Piqua junior Jerell Lewis knew his Indians teammates were ready for the grudge match with I-75 rival Sidney after enduring this week's sweltering practices in full pads. The Indians practiced one day in shorts. The rest was spent laboring in the unseasonably warm temperatures in full gear.
This past week's temps might not have qualified as an Indian Summer. But the heat Piqua put on Sidney just might have ignited the Indians' fall.
Piqua dominated the time of possession, and pretty much every other significant stat, for a 29-0 victory over Sidney at Alexander Stadium on Friday night. The Indians held on to the Battered Helmet – a plastic helmet with one side painted red for Piqua and the other side black for Sidney — for the second straight season.
Perhaps just as important, the Indians grabbed hold of their season … thanks in part to Lewis and the Indians' defense. While his teammates stood up Sidney running back E.J. Davis – the MVL's leading rusher entering the game – Lewis stripped the ball from Davis about two yards from the endzone.
It was early in the second quarter, but it was a devastating momentum swing. Piqua capitalized with a 16-play, 91-yard touchdown drive that took 8:33 seconds off the clock. Instead of trailing 14-7, the Yellow Jackets fell behind 21-0 with 1:21 left before halftime.
"A couple plays before that (Davis) busted a big run … and I knew he wasn't carrying the ball tight at all," Lewis said. "I just got a hold of him. He was getting stood up and was trying to tug and pull. I got the ball and I was so happy. I started stumbling down and I fell.
"They were celebrating. I was hoping I could take it all the way back to the house. I got too happy and I started stumbling. All that matters is we got the ball back."
And once Piqua got the ball Friday they seldom relinquished it. Piqua held the ball for 33:50 to wear down Sidney's defense. The Yellow Jackets held the ball for 14:10.
Piqua also dominated in first downs (21-8), rushing yards (249-19) and total yards (302-91). Davis, who entered with 477 yards on 48 carries, finished with 53 yards on 10 carries Friday night. He left the game with a leg injury on Sidney's first drive of the third quarter.
"What we tried to do – like with every great running back – we try to keep them from getting momentum," Piqua coach Bill Nees said. "He's great at bouncing and the cutback. If we could get the linemen upfield and get off blocks we could get him. It wasn't a secret thing. The defensive line played pretty well."
Sidney receiver Quamir Brown and Piqua quarterback Blane Ouhl were also helped off the field. Brown later returned but wasn't at full speed.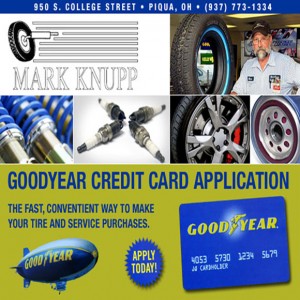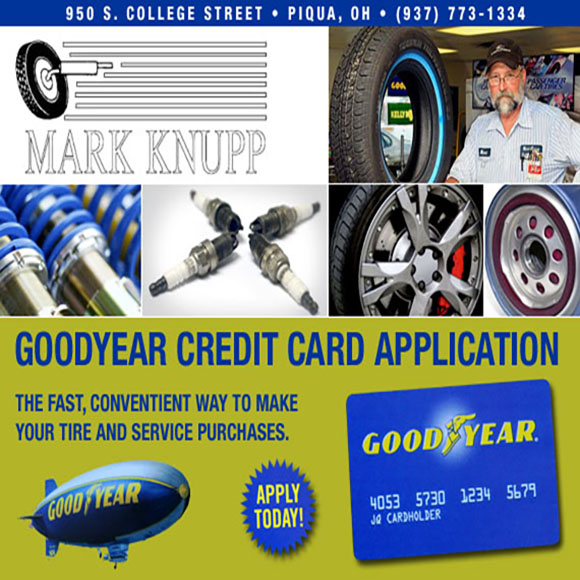 Ouhl led Piqua to touchdowns on its first two drives. He hit Garrett Schrubb for a 24-yard touchdown with 8:30 left in the first quarter and handed off to Ca'ron Coleman for a 4-yard run with 1:59 left in the quarter.
Ouhl's 9-yard TD run with 1:21 remaining in the second quarter pushed the lead to 21-0, though not without some controversy. Ouhl scrambled up the middle and as he fell into the end zone the ball came loose. One official signaled touchdown and another signaled touchback after Sidney fell on the ball. The officials huddled and ruled touchdown.
While Piqua was methodically grinding a path downfield, Sidney was struggling to extend drives. The Yellow Jackets were 1-for-6 on third-down conversion attempts and 0-for-2 on fourth down. They were held to minus-19 yards in the first quarter.
"We got handled in all three phases of the game," Sidney coach Adam Doenges said. "Offensive, defensive, special teams, situational stuff.  Every facet of the game we were not good at. We were thoroughly beaten at, and when you get beaten in all facets of the game it's back on me and that's what we'll tell our players. This one is on me. It has to come back to me and we have to get some things fixed.
"We still have six games left. We've played good football teams. We still think we're a good football team. Obviously we're not finishing games right now. We're not starting games right now. We have a lot of work to do and that comes back on me."
Piqua sacked Sidney quarterback Ryan Dunham three times, twice by senior Hudson Hall and once by junior Lance Reaves-Hicks. Overall Dunham finished with minus-32 yards on five attempts.
"We knew coming into the game we had the edge a little bit on (Davis)," Hall said, referring to the Indians' defense. "Even before the season we knew our defensive line was going to be unstoppable.  It's awesome. Getting a big win and shutout against Sidney is huge for us. We want to continue this."
While Sidney leaned on Davis for its ground game, Piqua continued its running back by committee approach. Coleman led Piqua with 86 yards on 17 carries. Cory Miller added 66 yards on 16 carries, Ouhl had 32 yards on 10 carries, Makeegen Kuhn added 32 yards on eight carries and Lewis had 27 yards on four carries.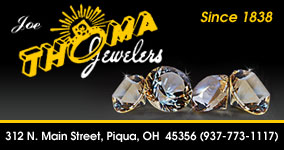 "We finally found our identity," Lewis said. " They didn't know what was hot coming. We found the run game and was getting four or five yards a pop every carry. We were just wearing the defense out. By the end of the game they didn't want to play with us anymore."
Piqua improved to 2-2 overall and 2-0 in the Miami Valley League's Miami Division. Sidney fell to 1-3 overall and 0-1 in the MVL's Valley Division. The Indians also took a 79-39-6 overall lead in the series.
"We had – and I stress had – some inexperienced guys," Nees said. "Now that you're getting into the fifth game those guys are sophomores-and-a-half, juniors-and-a-half and I think every senior is contributing. Every week we're coming out and improving and I think that's the big thing.
"Sidney is a great football team. They're 1-2, but like I said before, they don't shy away from any competition. I've got great respect for what Adam has done. We knew coming in this was going to be tough and if we got a couple breaks, we could get right back on the practice field and get rolling for next week."