Once again prosperity eludes the Versailles Tigers as the Troy Trojans overame a two-set deficit to win in five sets on Saturday – like dega vu all over again!

By Paige Thobe for Press Press
To the date almost one year ago, Troy and Versailles volleyball teams faced off at Troy High School to decide the better team of the two…or at least the better of the two on that day. Saturday, the two teams faced off again, in a match that concluded almost identically to that one of a year ago – losing to the visiting Trojans in five sets, 3-2.
When I talked to Versailles volleyball coach, Kenzie Bruggeman just prior to the official start of season this year, one of the most prominent comments she made came from her reference to this years' senior class.
"The seniors are really, really tough, not only physically, but mentally and they've taken ownership of this team," Bruggeman commented. "They are great leaders on and off the court and they're just hungry."
The Versailles squad has an impressive eight seniors, three of which are a part of the starting six. And to say they had a large impact on today's game against Troy, well…that would be an understatement.
One senior particularly that fired off from the start of the match was senior middle attacker, Lindsey Winner. In the first five points of the first set, Winner hammered down an attack that appeared to almost be a ten foot line kill, proving that she had come to play. With a defensively sound back row compromising of junior Kate Griesdorn and senior libero Caitlin McEldowney, Winner was able to wail away much of the entire first set, leading the Tigers to a whopping 25-6.
However, in the second set, a win for the Tigers didn't come as easy, as Troy was quickly able to shake off the dust of the first match and prove they were there to compete. Troy set off to an early 2-0 lead in the second set, then proceeded to go back and forth on points with the Tigers. Troy middle attacker Brianna Slusher proved that she could go head-to-head with Winner, earning her fair share of kills, too. Finally, at 18-17, Versailles was able to pull away for a four-point run, forcing Troy to call a timeout at 22-17. After a few side-outs, an ace from Griesdorn, and another kill from Winner, Versailles finished the second set 25-20.
Though Versailles had the favorable 2-0 lead, there was no quit in the opposing Trojans. In the third Troy came out blazing with two kills from middle attacker Anna Boezi and one from outside attacker Lauren Schmitz. The Trojans got up to an early four point-lead, which they managed to keep up until a timeout from Versailles at a score of 13-18 Troy. Following the timeout, Versailles attackers shot back, leading to a nail-biting end. Troy had gotten into a rhythm for blocks on Winner (who finished with 13 kills) and closed out the third set with two impressive blocks…and a Troy win of 22-25.
In set four, it seemed Versailles was just ready to take things back from the Trojans and finish how they had started. The Tigers took an early lead and were able to stay ahead until they began to crumble around their own mistakes. After a ball hit out of bounds, a set error, a missed serve, and a few kills by Troy attackers, the Tigers lost their lead and reached a point of 15-15. Winner and fellow middle attacker, Brooke Stonebraker kept attacking at the net, but it wasn't enough against strong Troy blockers who had adjusted to their tactics. Troy went on to take the fourth set with a score of 25-21.
And just as it had happened last year, the Trojans and Tigers competed in a fifth set to decide the better team. The Trojans got up to a nine-point lead with a score of 4-13 before Versailles finally started to get their wind. The Tigers battled back, but it just wasn't enough. The Trojans took the fifth set, therefore taking the match, with a final score of 15-11 in the fifth set.
Troy was impressive, if not tardy in their comeback win.
"We started slow, like we did against Tipp [last week],"  said coach Michelle Owen.  "We finally got going in that second set, but I wish we could come out quicker than we have in the past couple of matches."
A match like that, especially one that has repeated two years in a row, can leave a salty wound. But when asked how she planned on executing after this match, Coach Bruggeman was philosophical.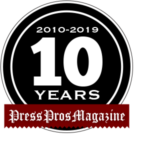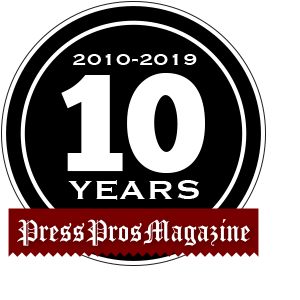 "I think we just have to take this with us to practice and that's what I told them in there,"  said Bruggeman.  "I mean, when we're doing a drill and it's mediocre, we can't be satisfied with that anymore, because it's bringing us to certain points in the game to where we have potential to take it, but we don't have the hammer.  We don't have the finishing touch. So I think we take all of those salt wounds and we take them into practice with a little bit of vengeance."
Last year, after losing to Troy, the Versailles Tigers went on to beat Fort Recovery, Miami East, and Marion Pleasant before finally defeating the Independence Blue Devils in the 2018 State Championship.
Versailles will be back in volleyball action again Tuesday, September 14th, when they face MAC opponent, St. Henry.