The defense could not have played better – five stops in the second half – and it helped Dayton get past Robert Morris for the Flyers' second win in as many games.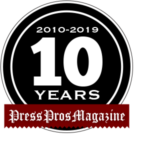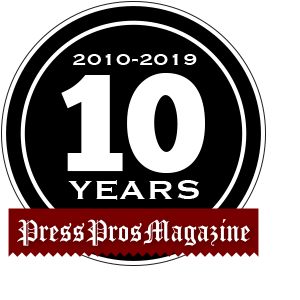 Moon Township, Pennsylvania – Football players must scale 54 steps to get to the locker rooms at Joe Walton Stadium, and University of Dayton free safety Tim Simon had to have bad flashbacks from his sophomore season navigating the concrete at halftime on Saturday afternoon.
In 2017, Robert Morris place-kicker Nick Bisceglia hit a 26-yard field goal with four seconds remaining for a 13-10 victory that no one saw coming.
Yesterday, the Colonials, who are mere toddlers in having played football since 1994, again were throwing everything they had at the Flyers in trailing by a field goal at the half.
Quarterback George Martin played a game of arena league ball throwing to a gaggle of receivers, and 5-foot-7, 155-pound running back Alijah Jackson was running like the FCS version of Barry Sanders.
Another upset looked to be in the making until the Dayton defense came up with a one-two-three-four punch just when it appeared the Colonials were about to pull off another shocker.
Simon, a senior from Morton Grove, Ill., played center fielder by stepping in front of a receiver for an interception at the Flyers 15-yard line on fourth-and-18 in the final 2 ½ minutes to preserve a 34-31 victory before 2,533 on Homecoming.
"I was over the top coverage and it was fourth and forever, so they had to go for it deep,'' Simon said. "I saw we had some good under coverage on No. 83, their tight end (Matthew Gonzalez), a phenomenal player, so I drifted back to see where the quarterback was looking. He decided to throw to the No. 2 receiver and I just made a play. I just tried to slow down the moment and make a play for my team. They put me in a position to be successful.''
The pick wasn't your average stop. Simon ran 64 yards to the 21 to set up an eventual victory formation and a 2-0 start for his team.
The healthy UD following finally had a chance to return to normal heartbeats.
"I just wanted to make sure Robert Morris didn't have a chance to have an opportunity to come back with the ball,'' Simon said. "Maybe I should have just gone down. But I wanted to put it on their side of the field.''
The Colonials found gold when cornerback Tavin Harville recovered a fumble by tailback Sean Prophit at the Dayton 35 with 5:16 remaining.
That's when the Flyers pulled off a dynamic last stand even before Simon's play.
Martin threw incomplete on first down, Jackson was falling when he caught a dump pass and lost 4 yards to the 31 on second down and end Nate Obringer blew through his blocker to sack Martin for a 4-yard loss on third down.
Coach Rick Chamberlin told his players to be on the watch for the Colonials. He has been on the sideline for every one of the games.
"I'm telling you, Robert Morris is a pain in the patoot anytime you play them,'' he said. "I told the players that we've been playing Robert Morris for 24 years – our longest non-conference opponent – and said every game, men, is going to come down to the fourth quarter and it's going to be a touchdown or less. So you've got to get ready because that's the way they're going to be. They get fired up about Dayton. We knew it was going to be tough. Their quarterback had a great day. He was throwing the ball in the right places. He didn't make any mistakes.''
What about Simon's big play?
"Simon just made a great break on that ball,'' he said. "At first, I wasn't sure if he was going to get there in time.''
The Colonials have lost 19 of the 22 games in the series, but have given the Flyers massive headaches. There was the loss in 2017, a 13-0 victory in 2016 and a 27-24 win in 2015.
This is the second season of a building job by coach Bernard Clark. If the name sounds familiar, he was a linebacker on University of Miami national championship teams in 1987 and 1989 and the Orange Bowl most valuable player in 1988.
Yet other than history there was no hint Robert Morris would show this much punch after a 38-10 loss to Buffalo and 13-7 loss to Kentucky State the first two weeks.
It was Dayton's defense that made the Colonials 0-3 with a second half that effort that forced two punts and a missed field goal and came up with two turnovers.
"We knew we could play better football than in the first half,'' defensive tackle Mike Stodola said. "Everyone was doing his job and performing better. We knew we could do it. That's what changed it for us. We were pretty level-headed at halftime. We knew we had another half to play.''
The defense was put to the test immediately when quarterback Jack Cook lost a fumble on the first series of the third quarter at the Dayton 35. It responded by forcing a 41-yard field goal that was wide left.
The Flyers led 27-24 when the game turned just a tad with 12:34 left. Jackson fumbled when Stodola raked his left arm on a running play, and cornerback Sam Broom recovered at the Robert Morris17.
Stodola had it in his mind to do a little more than go for the tackle.
"He cut back and I just dove and went for the ball on the tackle,'' he said. "It was one of those deals where I guess I got fortunate the ball came out. I aimed at the ball and tried to secure the tackle. I got lucky.''
The Flyers still had to put the football in the end zone, and Cook and receiver Ryan Skibinski did just that with a ad-libbed 20-yard hook-up that made it 34-24 with 11:52 left to play.
Cook shoulder-faked a pass rusher to get a clear look and threw off balance from his back foot to Skibinski. Skibinski cut to the middle of the field and kept breaking tackles and bouncing off bodies until scoring.
"I saw how open he was and know he's pretty fast,'' Cook said. "I knew if I just got the ball out there and Ski is so fast that he could go and get a touchdown. I was thinking first down, but he made a few guys miss and scored. I wasn't surprised.''
It was a satisfying victory for Cook in that he's from Cranberry Township, which is about 30 minutes from the stadium. He was 13 of 26 for 238 yards and two touchdowns.
"I'm 30 minutes from here and had a bunch here – family, cousins, grandma and grandpa and friends – about 25 people here,'' he said. "It was awesome. It's always fun to play in front of them. Ah, no pressure.''
Chamberlin heaped praise on the Colonials, but admitted the Flyers weren't at their best.
"To come out of our first two games 2-0? Whoa!'' he said. "That's a good start. But it was not our best game. We had turnovers and missed tackles. We were lucky to come out of here with a win. I say good teams find a way to win when you don't play well.''
Like his coach, Cook said Robert Morris had a lot to do with the game being so tight.
"It's kind of a rivalry for us,'' he said. "It seems to be a dogfight every year. I don't know if we don't like each other or we want to win so badly. I thought we played hard. We made a few mistakes on offense, but our guys gave it their all.''
What got lost amid the craziness of the final minutes was true freshman Sam Webster kicking the third-longest field goal in team history, a 53-yarder that made it 17-10 in the second quarter.
Spectators might have thought Chamberlin had more in his cup than Gatorade on the sideline making the decision, but they should expect more of Webster when the team stalls after crossing midfield.
"I never wavered on that call,'' he said. "I said if we don't get a first down – wherever the ball is – we're going to kick a field goal. He has done that all camp, and we knew he could do it. He was out there warming up and was booming them. He's strong. He doesn't let the situation or atmosphere bother him. I came out of camp saying our place-kicking is in good hands. It's a weapon now.''
Prophit again was a yardage eater in gaining 120 yards on 21 carries.