It took two and a half hours to finally play, but when they did play Coldwater came out quick, put the game away early, and served notice for a third straight week that any talk about league favorites must include the Cavaliers.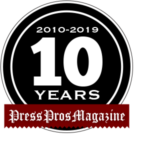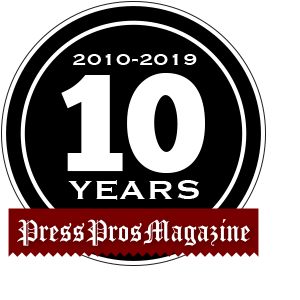 Coldwater, OH –  Versailles coach Ryan Jones had to wait better than two hours Friday for his first taste of MAC football – his first experience – as storms and lightening passed through the area, causing the delayed start.  And when things finally got underway, it came to him in the form of a trifecta.
First, his youthful Tigers got flattened by the an obviously good Coldwater team, 42-7.
Two, it happened on Friday the 13th, so those who believe in bad luck, or the occult, would make the argument that he never had a chance in the first place.
And three…there was a full moon.  The only thing missing was a werewolf – at least the hairy kind.
In human form the beast turned out to be Coldwater quarterback Jake Hemmelgarn who completed a modest 8 of 19 passing attempts for 98 yards, and used his legs to account for 143 yards rushing and a touchdown…and had the Versailles defense chasing him most of the night like a black cat on a back street.  And, he had plenty of help.
Myles Blasingame scored the game's first points at 9:35 of the first quarter on a 9-yard run.
Four minutes later, after a change of possession, Blasingame blasted in again from 6 yards out to make it 14-0.
In the meantime it was 'crickets' from the Versailles offense, as the Tigers suffered a pair of high snaps to quarterback Ryan Martin on their first two drives, and then suffered more from a slashing Coldwater defense that pursued and attacked ball carriers like toddlers do birthday cake.  For the game the Tigers ran for just 99 yards on 35 carries.
"It was nice to come out quick the way we did,"  said Coldwater coach Chip Otten.  "The first half was really efficient on offense and the defense made them work – no big long plays for a touchdown."
And, yes, there might have been a little witchery, too.  Backed up on their own two yard line with 90 seconds to go before halftime, Hemmelgarn went to work.  On the second play Nathan Grieshop busted a running play for 35 yards to move the ball to the 40 yard line.  And four plays later…Hemmelgarn broke from behind his right tackle and scampered 32 yards and into the end zone for the fourth touchdown of the half, and a 28-0 halftime lead.  No one laid a hand on him.
"I'm not sure they even knew I was out there,"  he said afterwards.
The Cavaliers weren't as good in the second half, but they were hardly done.  Versailles finally did get on the scoreboard with a 17-yard touchdown run by Landon Henry with 11 seconds to go in the third quarter, aided by a 15-yard pass interference call on the Coldwater secondary.
But on the ensuing kickoff junior Zach McKibben bobbled the ball on the ten yard line,  picked it up and weaved his way upfield, cut to the sideline, juked a couple of tacklers…and outraced everyone to the end zone for an 87-yard score.
Then, with 8:11 remaining the game, sophomore Tyler Schwieterman made a play when he blocked a Versailles punt, teammate Josh Hrycko picked it up, and he raced to the end zone for a touchdown and the game's final points – 42-0.
It was the essence of MAC football against the likes of Coldwater in recent years.  Strike quick, play with efficiency, and don't give an opponent a chance to regroup and challenge.
"They're a quick team,"  said Ryan Jones afterwards, after a short huddle with his team.  "Speed is such an important asset to have in sports.  But offensively we couldn't put drives together or play with consistency.  We moved the ball, but had too many mistakes that stalled drives.  As a team that's trying to get better and improve we have to eliminate those kinds of mistakes.  We have to play with more consistency."
On the flip, Chip Otten could point to the kind of efficiency and consistency that suddenly has people casting a wary eye at his Coldwater team…a group that lacks the size and power of previous teams, but still has the quick-strike ability to put an opponent away before it knows what hit it.
"I was really happy with the first half,"  he said.  "Second half I thought we were a little sloppy with penalties, and we just didn't play as well.  But we had a couple of special teams touchdowns, so that was awesome.  And there's an awful lot we can still do to increase the toolbox, when you have smart guys with experience they'll pull the young guys along.  So we'll just keep adding, tweak some things, and of course there's a lot to be said for an experienced quarterback like Jake (Hemmelgarn) that can slow things down and just play.  He's grown three inches from last year, he's fast and he's smart, and his experience out there is just huge."
For the game Coldwater won it with 382 total yards, and 284 of that on the ground.  Versailles countered with 260 total yards, proof that they were able to move the ball…just without the consistency about which their coach spoke.  For instance, Coldwater had 17 first downs for the game;  and Versailles had 16.  But Coldwater scored 28 offensive points to the Tigers' 7.
Hemmelgarn led all rushers with those 143 yards, while Landon Henry led Versailles on the ground with 63 yards in 18 carries.
Six different Coldwater receivers caught passes (Noah Miller and Will Broering with 2 each) for 98 yards.  Five Versailles receivers caught balls for 160 yards, led by Michael Stammen with 7 catches for 84 yards.
It gets a little tougher now.  Looking for that first MAC win Jones and Versailles (1-2) has a home date with Parkway (2-1) next week.  And Coldwater, who's surprised most with their 3-0 start, has a climactic challenge on the road with undefeated Minster, who scored its most impressive win since opening night Friday with a 41-20 win over Fort Recovery.

"It's still football,"  said Ryan Jones of his first taste of the MAC experience.  "It's a great atmosphere, but it's still a hundred yards, you still have eleven players, and you have to execute.  Regardless of who you're playing, every play counts and all eleven guys have to do their job.  Every week there's going to be great competition here, every game's going to be a battle, and there's a lot of great games.  And, in the MAC you get to play a lot of those great games.  We have to improve, learn from this, and move forward."
It was a taste Friday of things to come, from what people already know about Chip Otten and Coldwater.  And from the tone in his voice…what certainly lies just ahead from Ryan Jones and the Versailles Tigers.