Back and forth…back and forth…Division IV's top two teams slugged it out Thursday for league bragging rights and 'official' state recognition.  And in the end, #1 (St. Henry) proved worthy of all the hype.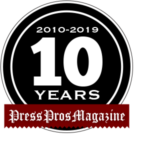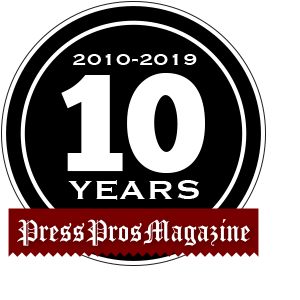 New Bremen, OH –  New Bremen volleyball coach Diana Kramer could not hide her disappointment Thursday.
"It was a good match,"  she said, moments after her #2-ranked Cardinals fell in five sets to the state's #1-ranked St. Henry Redskins.  "But I'd like a rematch."
There's a strong possibility that she'll get her wish.  And, it was almost as good as advertised – the match race between the top two horses in the area Division IV volleyball  – one that saw St. Henry win in five sets, 20-25, 25-15, 22-25, 25-23, and 15-10.
"St. Henry is always expected to win,"  added Kramer, paying due tribute to the Redskins' reputation, history, and ranking.  "But, New Bremen is getting to that point where we expect to win every time we step on the court.  That's our attitude, regardless of who we play.  Unfortunately, tonight St. Henry made a few more plays than we did."
And in fact, after three sets it looked like New Bremen was in control of the match and their own destiny, holding a two-sets-to-one lead, and trading 'streaks' of scoring with St. Henry that saw one team score four or five in a row…then give up four or five in a row.
But to Kramer's point about the Redskins making a few more plays…what she could have said was that St. Henry made a few less mistakes.  And mistakes killed New Bremen – unforced hitting errors, serving inconsistencies at the most inopportune times that cost not only points, but momentum.
"One error is a two-point swing, but it was close,"  said Kramer.  "I'm not that upset with how we played, and I thought we played well.  We did have some unforced errors in the fifth set – missed serves and hitting the ball out of bounds – but that happens in the game of volleyball.
"We're so much alike – Tricia (Rosenbeck) and me – that it's scary.  They played better in some areas of the game, and we played better in other areas of the game.  If you look at total points scored, it might be an even wash.  Unfortunately, someone had to lose, and she was the lucky one tonight."
Just too many mistakes, and uncharacteristic mistakes by New Bremen – probably twenty points given up on errant serves and kills that flew beyond the end line.  Always an aggressive team on offense, their aggressiveness came back to haunt this time.  And on balls that were in play, St. Henry's defense, and Hannah Bruns, were Johnny on the spot to save points, extend rallies, and wear down New Bremen.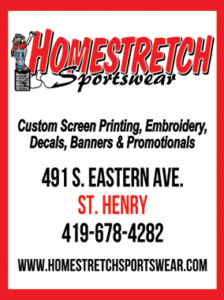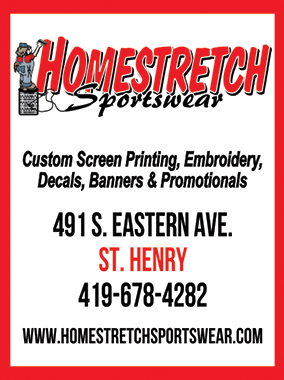 "It wasn't easy,"  admitted Tricia Rosenbeck.  "Diana and her team know how to get it done.  She always has her team ready to play, regardless of losing a player.  It doesn't matter who they have out there, they can do it.
"We've had a lot of talks about being mentally tough, that's been our focus, and tonight we were tough enough to push through at the end to take the fifth set."
It was a climactic fifth, with St. Henry jumping out to a 5-2 lead, but they couldn't hold that advantage.  The two teams had traded momentum and point streaks all night and at 5-3 New Bremen went on one of those streaks that saw them finally take a 9-8 lead and force Rosenbeck to call a timeout.  From that point on…whatever she said was pure prophecy.  The 'Skins scored seven of the next eight points behind Hannah Bruns clutch work at the net…and that was that.
"She made big plays when we needed to make big plays,"  said Rosenbeck of her senior leader, the understatement of the fall season so far.
It was packed in the beautiful New Bremen gym, hardly a seat to be found;  and, it was loud…and atmosphere befitting a contest between two local titans.
"I told our girls before the game that not many high school players get to play in this kind of game, and this kind of environment,"  said Rosenbeck.  "You feel lucky when you do get to play in a match like this.  So it meant a lot, not only for the sport of volleyball, but for the fact that we're fighting for a MAC title and you have this many people show up to watch.  There are tons of little girls interested in playing volleyball, and tonight our girls showed those little girls how it's done, and what it can be like."
And echoing Kramer's desire for a rematch, Rosenbeck admits that Thursday may not have been one and done between the two teams.  There is a strong likelihood they'll meet again in the Div. IV tournament in about six weeks.
"I hope we do see them in tournament,"  she smiled.  "That would mean that we're having a good tournament run, and I know we'll both be stronger.  It'll be a great match."
"There were a lot of future volleyball players here tonight,"  Kramer agreed, proud of the show of support by both communities.  "So yes, this was good for the sport, because why wouldn't you want to play volleyball in a gym that's packed, and loud, and exciting.  It's 9:15 – bedtime – and all those little girls were up in the stands watching volleyball!"
St. Henry improves to 11-1 on the season, with one loss (to Coldwater) in league play;  and New Bremen now stands 8-1, likewise with one loss in league play – to St. Henry!