Playing as well as any team in southwest Ohio, Fort Loramie extended its string of dominance at Anna's expense Tuesday…straight sets in a win over the Rockets.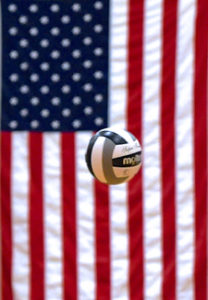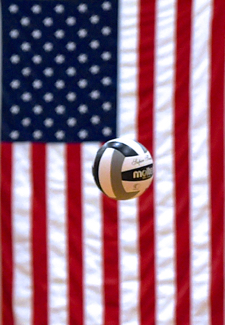 Fort Loramie – Their string of dominance reached eight on Tuesday – eight consecutive matches won where the Fort Loramie Redskins have won without dropping a set.  Not since their loss to St. Henry in the season's first weekend have they lost a game.
So what?  Well, consider the competition.  A week ago they beat reigning Div. III champion Versailles in that span.  And five days later they defeated league rival Jackson Center without a loss, the back-to-back Div. IV champs from 2015-16.
"It's not something we think about, really,"  said senior libero Macy Imwalle.  "We really don't pay attention, and I wasn't aware personally.  We just pay attention to what we can do as a team to win.  I guess we pay attention to our efficiency, because we're always concerned with how we can be better.  Every time we play we want to go out and be better."

But it's hard to be much better than they were against Anna, a team that entered Tuesday's match with a 7-3 record overall, and undefeated (along with Loramie) in league play (4-0).  And actually the Rockets put up a good fight in the first set before bowing, 25-16.  Then, as the Redskins began to heat up and improved on that efficiency issue, they took the second set 25-14, and wrapped things up in the final set, 25-11.
"We hadn't played in a week, so the longer we played the better we played,"  said Loramie's John Rodgers, who, like Imwalle, was unaware of their streak of consecutive sets won.
"Cool, I didn't know about that,"  he added.  "But that's good.  And I don't want to make excuses, but with the time off we weren't sharp at the start of the match.  We gradually got better as the match went on, and that's important because I tell the girls that slow and steady will eventually create fast and efficient.  And that's about how we played tonight."
This was a young Anna team – graduation last spring did Rockets coach Kelli Zumberger no favors.  And as Loramie's serving sharpened – their hitting became more precise – it forced Anna to scramble, get out of system, and leave vulnerable shots at the net where Loramie's superior size took advantage.  Kenzie Hoelscher again led them with 17 kills, Ava Sholtis had 8, and Marissa Meiring had 5.
Maya Maurer led both teams with 26 assists.
Loramie improved its record to 9-1 (5-0 in Shelby County League play), and has only Botkins left (on Thursday) before starting their second time through league play.  And the 5-0 mark, and all those consecutive sets won, begs the question if there's enough competition in-house to prepare Loramie for what's going to be a very high seed, and even higher tournament expectations?
"Well my answer is…we'll find out on Saturday,"  said Rodgers.  "We play Marion Local on Saturday and we haven't had to deal with teams like that recently [not since opening weekend, St. Henry and Coldwater], but we try to schedule the best we can outside of our league.  But you know, it's something we focus on in practice.  We give ourselves some incredible competition in practice.  We serve aggressively every day, so we're prepared for that level when it comes.
"Practice is never the same,"  he added,  "But at the same time we emphasize being aggressive all the time…because that's what you expect to see in a match."
To his point, after Marion on Saturday Loramie has a road date with unbeaten New Bremen (ranked #2 in the state) on September 21, then a week later travels to Fort Recovery for a date with the #6-ranked Indians.  And if you're wondering, Loramie is ranked #3 in this week's Division IV rankings.
"It doesn't matter,"  added Macy Imwalle, regarding the competition, or ranking.  "Everyone always wants to come after Loramie.  They're going to keep pushing, and eventually we'll have a five-set match.  But we push ourselves every day in practice.  So when it happens, we'll be ready.  A lot of times we work harder in practice than we do in games.  We push for the hard moments that we know are going to come."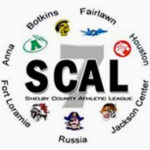 But until they do come…24 consecutive sets won is pretty impressive.
"Not really," says Imwalle.  "We can always be better."