Accustomed to tough odds and tough competition in league, Fort Recovery left those friendly confines Monday and used its size and experience to beat a determined bunch from Franklin Monroe.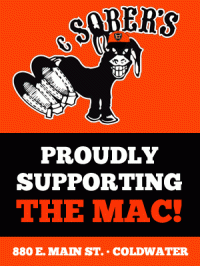 Fort Recovery – The Fort Recovery Indians know the odds. Heck, those odds might even make "Mad" Anthony Wayne wince. And this from a general who defended the village's famed fort against a two-day attack from 2,000-plus Indians back in 1794.
Fort Recovery's girls volleyball team has won one conference championship in program history, sharing a title with Parkway in 1989. A season later the Indians won the state championship. That's life in the Midwest Athletic Conference, where it's almost easier to win a state title than a conference one.
Fort Recovery appeared at No. 6 in the first Division IV state poll. That's cause for celebration for most programs. And the Indians are appreciative of the attention, especially after struggles in recent seasons. But a glance further up the poll has MAC foes St. Henry at No. 1 and New Bremen at No. 2.
Marion Local (No. 12) and Minster (No. 19) also received votes. And that's just D-IV. Coldwater is No. 4 and Versailles is No. 15 in the D-III rankings.
"Quite honestly it's that way every year," Fort Recovery coach Chelsea Kahlig said. "We don't pay attention to that (state ranking) as much. We just know if we play our game and our style we'll be exactly where we need to be at the end of it. … It's just going to keep getting tougher and tougher. It's nice to be up there but we also know who we're going up against."
On Monday night Fort Recovery got a breather from the grind. Not that Cross County Conference opponent Franklin-Monroe – a team also looking to make a strong postseason push – was going to take it easy on the Indians.
Fort Recovery won the first two sets 25-19 and 25-12. Thoughts of a quick turnaround for the 45-minute drive up State Route 49 were dashed when the Jets rallied to win the third set 26-24. The match was tied eight times – including 22-22, 23-23 and 24-24 – and ended when Franklin-Monroe senior Corina Conley scored the Jets' final three points, the last two on blocks.
The Indians, though, and just like "Mad" Anthony Wayne did in defending the fort, pulled this one out with a 25-11 decisive fourth set victory when Whitley Rammel's slam found the inside corner. A strong net presence with 6-foot-2 seniors Olivia Patch and Paige Jutte and 6-1 sophomore Rammel caused havoc with a Jets' team (6-2) that countered with the 6-0 Conley as the only player above 5-11.
And don't forget junior Paige Fortkamp, who soars high above her 5-9 frame to lead the Indians in kills.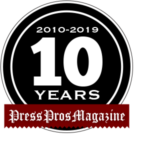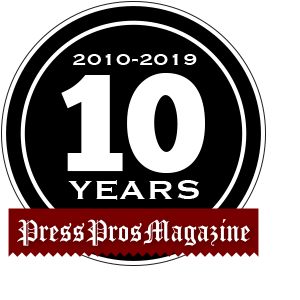 Mix in senior setter Chloe Showalter, senior defensive specialist Brooke Kahlig, junior libero Kierra Wendel, junior defensive specialist Brenna Homan, junior setter Hope Wendel and sophomore outside hitter Marissa Gaerke, and the Indians are thinking this could be their year.
"I think so, yeah. I thought last year was going to be the year," coach Kahlig said. "The seniors that we lost, I thought early on we would need a little time to adjust. We are getting better with every game. I told them we have a lot more to go. They have a lot more in them. I'm excited to see where we can go with it. I told them they can be dangerous. They're fun to watch. They're fun to coach."
Fort Recovery hit a rough patch after winning that league title in 1989. Among the tough times, the Indians went 18-72 in the MAC during a stretch from 2007-2016. But Fort Recovery rebounded to go 6-3 (fourth) in 2017 and 7-2 (second) last season.
The Indians are 10-1 overall and 2-0 in the MAC. That lone loss came to St. Henry with a two-set setback at an invitational, which didn't count in the MAC standings.
"I think we have all the tools. It's a matter of staying together and consistent through our games," Fortkamp said. "I feel like we have a lot more competitive fire in us right now because we know we have a chance to win it. We have a stronger mentality to go after it."
For the record, Fort Recovery plays St. Henry on Oct. 3. Not that the Indians are looking past their opponents before then. And these days, no one is looking past Fort Recovery, either.
"We're at the top now. It's always going to be a competitive game," Kierra Wendel said of climbing out of the MAC basement. "We've built that reputation of being able to play with (the top teams in the MAC)."

The journey started when Kahlig – aided by assistant coaches Travis Guggenbiller, Olivia Kunkler and Dawn Willmann – focused on the youth programs. The current batch of juniors were sixth graders who won the youth league championship under Kahlig.
That's just one of the differences the Indians have seen.
"Practices are a lot harder," Kierra Wendel said. "Everyone just wants to be there and cares about the program."
Wendel admits Fort Recovery is a great place to grow up, but there aren't many things to do in the small village of about 1,500 people. There's good pizza to be had at the Brick Street Tavern and the Miracle Lanes Bowling Alley is a favorite hangout.
The Indians are making the gym at Fort Recovery High School a hot spot, too.
"You know when it's a MAC game that everyone is going to be there," Wendel said. "It's going to be a very competitive game back and forth. It's just like a lot of fire and every point matters. It's exciting."
As is being state ranked. But the Indians aren't resting on being one of the top six teams in the state. Right now they're focused on trying to be the best team in the MAC.
"That number really just means more improvement because we want to be number one," Fortkamp said of the ranking. "That just means we're working toward improvement. … We've definitely built up our program. Chelsea has obviously helped built it up with hard working kids."
And maybe someday, just like the lessons taught in Fort Recovery about "Mad" Anthony Wayne, the girls volleyball team will be talked about and revered for some inspiring battles of their own.