After finishing their opener with some concerns, Fields and offense look sharp against Cincinnati … Defense posts first shutout in two years … Ohio State notches 42nd straight win over in-state foe.
COLUMBUS — Ohio State fans would be quick to tell you their beloved Buckeyes were hard to watch in 2018 and that the season mostly felt like a joyless grind.
Those pretty throws from Dwayne Haskins were certainly easy on the eyes. So was that band of receivers. It's a shame coach Urban Meyer didn't give them more than one season to flourish together, but that's a subject for another day.
The reason they were gruesome to watch — about as gut-churning as seeing TV's Dr. Pol yanking a newborn calf from its mother's … uh … well … calf-making area — was that the defense set school records for futility.
The Buckeyes were tied for 51st nationally in points allowed at 25.5 per game and 71st in yards at 403.4. Even worse, they were 118th out of 130 FBS teams in surrendering explosive plays.
Let that sink in for a moment.
New coach Ryan Day was decisive in revamping the defensive staff, figuring the problems were more scheme than personnel (no one has recruited as well as Ohio State the last four years except Alabama and Georgia).
So, how's the unit faring so far? The early returns couldn't be more promising.
The Buckeyes are back to playing knock-your-block-off defense, the kind we'd been accustomed to seeing before last year. In roughly six quarters of action over two games, the first-stringers not only haven't allowed a touchdown, they've barely allowed any POINTS (two field goals).
In a 42-0 annihilation of Cincinnati, a legitimate foe that was causing some pre-game consternation in Buckeye Land, they forced eight punts, allowed only three trips inside their own territory and, at one point, had a 419-140 edge in total yardage (it ended 508-273).
UC's Michael Warren II, who rushed for 1,329 yards last year and had 92 and a TD in a season-opening win against UCLA, had 15 yards on 10 totes Saturday.
Quarterback Desmond Ridder, considered a future NFL player, had a few lengthy completions in tight windows. Otherwise, it might've looked like the 1950 Snow Bowl, minus the snow.
Defensive end Chase Young is living up to his preseason hype, even though he's probably still berating himself for dropping an interception off a deflected pass with a clear path to the end zone.
The linebackers, no longer forced to hug the line of scrimmage before the snap, are speed-reading plays and getting to the ball in a blink. Junior Baron Browning, a top-10 national recruit, has made a spectacular jump from 2018, and the others are markedly improved.
And the defensive backs, so often out of position and flagged repeatedly for pass interference, have been in lock-down mode. Opposing receivers are hardly getting room to inhale.
The suddenly reborn defense is exactly what the Buckeyes have needed, given how much they lost on offense.
QB Justin Fields has such a high ceiling, but it's probably comforting for him to know he doesn't have to be Haskins-like for now. He finished 20 of 25 passing for 224 yards and two TDs, while running for 42 yards and two more scores.
Though I'm not yet sold on him as a lead back, J.K. Dobbins had 141 yards and two TDs, including a 60-yarder, on 17 carries in barely two quarters of work.
Left tackle Thayer Munford and his mates up front look like mashers.
Not sure if I'm the only one who feels this way, but I thought Ohio State's running woes last year and in the opener this year had less to do with the offensive line and was more an issue with the backs.
Dobbins is listed at 5-10, 217. We were told he dropped body fat and got stronger in the offseason. But he's too easily brought down by arm tackles.
Here are his first-quarter carries: 3 yards, 8, 3, 3, 2, 1, 4.
He ripped off a 24-yard rush early in the second quarter, but he had a Hummer-sized opening. He then scored on a four-yard run, again bursting through a gaping hole.
His 60-yard TD also came on a handoff where he wasn't touched.
He's the only Ohio State player to rush for 1,000 yards as a freshman and sophomore, but he's more effective in space and would be an ideal complement to a power runner with breakaway speed — and the Buckeyes have one of those on the roster in redshirt freshman Master Teague, who finished with 60 yards on 11 carries.
Teague is 5-11, 220 (he looks bigger than that) and was reportedly clocked at 4.31 in the 40 in the offseason. He was the 11th-ranked running back recruit in the 2018 class, while Dobbins was the top-rated all-purpose back in '17 — probably the position he should be playing.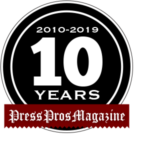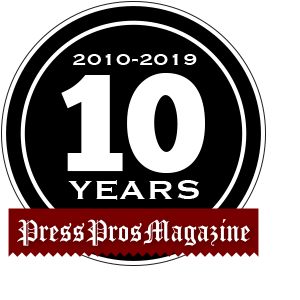 But while that could be something we need to monitor, bringing it up now seems like picking nits after such a one-sided show.
Meyer was fond of saying the offensive line had to be the tone-setters for his teams, needing the group to steamroll defensive fronts while bringing some nastiness to the field.
Other folks like the old adage that defense wins championships.
Day probably would be happy to have either one be the pillar of his program. But so far, it doesn't look as if he'll have to pick between the two.