It was unexpected, right up to the way it ended, and it was textbook in the way it was accomplished. Undersized Dayton knocks off Indiana State in Saturday's opener.
(Ed. Note:  It won't happen this year because the Dayton Flyers aren't playing football due to the Covid virus.  But a year ago they pulled the shocker on opening day, beating a much bigger, deeper Indiana State team on the road, showcasing NFL draftee Adam Trautman.  Want to read some football?  Enjoy this encore presentation of their most impressive win of the season.)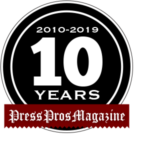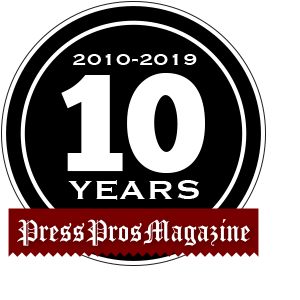 Terre Haute, IN – Rick Chamberlin will no doubt remember it as one of the most remarkable opening day wins in his tenure as coach of Dayton football.
Remarkable for the fact that the 14th-ranked Indiana State Sycamores outweighed Dayton up front by as much as thirty pounds a man.
Remarkable for the fact that the Sycamores have 63 players on scholarship.  The Flyers have none.  For that reason alone they weren't supposed to win this game.
Remarkable for the fact that twice ISU came back from two-touchdown deficits to tie the game – at 21-21 and 35-35.
Remarkable that Dayton lost one of its best players, and a defensive captain, on their second defensive series of the game, and his replacement came up big at the end.
Remarkable that the Flyers gave up 350 rushing yards.
All this…and they still won the 2019 football opener against Indiana State at Memorial Stadium Saturday, 42-35.
It was a game that featured 932 yards of total offense, and two ISU running backs that cracked the 100-yard rushing barrier – a total of 73 offensive plays by the Sycamore offense. All of this adds up to grand way to lose a football game. And yet…..
"Going into the game we KNEW that they were more talented," said a sweat-soaked Rick Chamberlin afterwards. "They give 63 full scholarships, and they lost to Division I Kansas last week.
"So when you play a team like that you have to execute to near perfection. You can't turn the ball over. You gotta' do a good job on the kicking game. And you gotta' come up with the plays when you need them. And I thought we did all that."
All of that trumped ISU's 505 total yards, 348 rushing yards, their size, and their one game's worth of prior experience. As it turned out…it set the stage for one remarkable opening day win by the Flyers.
The Sycamores' size was an issue, and they took the opening kickoff and drove it right down the field to score on a 14-yard touchdown run by ISU's Peterson Kerlegrand…7-0!
Four minutes later UD answered with a seven play drive of their own and a three-yard run by Sean Prophit to tie, 7-7.
The Flyers' defense stiffened, forcing a pair of punts that turned into another Prophet run for a touchdown at 12:23 of the second quarter…and a three-yard touchdown pass from quarterback Jack Cook to Andrew Holderer (aided by a targeting penalty) at 3:55 to extend their lead to 21-7. And pardon the expression, but could it be…that size really doesn't matter?
But for the final 1:18 of the first half it did, as ISU overcame poor field position to drive 95 yards in seven plays and score on a six-yard touchdown from Ryan Boyle to Dante Hendrix as time expired to make the halftime score 21-14.

Indiana State maintained that momentum at the outset of the third quarter. Dayton took the opening kickoff, but shanked a punt on fourth down to gave ISU excellent field position at the Flyers' 29 yard line. Five plays later Chris Childers, a big bruising running back that resembled a Sycamore (tree), ran it in from a yard out to tie the game at 21-21.
It got the crowd involved…and the ISU band, which kept playing the Wabash Cannonball during timeouts and change of possessions – like a continuous loop tape, they played it to death!   And for the uneducated, the Wabash River runs adjacent to the stadium in Terre Haute, about a mile a way.
But Jack Cook and the Flyers must have taken heart from the tune. Cook dialed up a pair of run plays at 8:17 and 4:14 of the third quarter to score twice for the Flyers, pushing their lead back to 14 points…35-21.
On a warm day with a blistering sun shining overhead, one would have thought that all those offensive plays would have worn down the bigger ISU offensive line. But think again. As quick as you could say Larry Bird the Sycs came back for a pair of scores of their own to open the fourth quarter – Kerlegrand's second touchdown of the game from nine yards out, and at 10:53 Childers rumbled in from five yards out to tie the score again at 35-35.
Back and forth, when twice it appeared you had the game in hand can have a way of demoralizing a visiting team, especially one that 'physically' should not win, given the facts of the stats and the size of the other dog in the fight.  Jack Cook paid no attention at all.
After the two teams exchanged punts, Cook took over with 3:48 remaining and started upfield from the Flyers' own 29 yard line – a little Cook, a little Prophit, a pass to Adam Trautman, and a bruising reception and run by sophomore Richie Warfield that extended the drive with a first down…but at Warfield's personal expense. He wobbled off the field, not sure if he was in Terre Haute or Timbuktu.
Aware of ISU's ability to come back with a drive of their own, they worked the clock down to 1:57 when Prophit ran it in from 13 yards out to retake the lead, 42-35. Still, there was nearly two minutes left for Ryan Boyle to come back one final time.
He tried. Boyle drove the ball down field in seven plays, culminating in a fourth and one from the UD 29 yard line. And thinking the Flyers would gird themselves for the run, he turned to throw the football downfield to teammate Pete Kerlegrand. And as fate would have it…Zack Rumpke, a redshirt freshman from Cincinnati LaSalle High School who had subbed in for the injured Andrew Lutgens back in the early moments of the game, stepped in front of the receiver and snapped the ball out of the air for a game-ending interception.
"It was totally unexpected," said Rumpke of his opportunity to play…and the added bonus of making a play that secured the win. "I give a lot of credit to my coaches and everyone on the team. Everyone gave me so much support."
He saw the ball all the way, from the time it left Ryan Boyles hands until it touched his own. Too much time to think about it?
"I never thought about it, or doubted. I knew I needed to catch the football, and I did," said Rumpke. "It was the last thing I expected, but I knew that I had to sit in that spot, and he threw it right to me."
Some numbers: Jack Cook extended his remarkable freshman season by managing the game and the game plan, completing 21 of 29 passes for 251 yards and two touchdowns.
Tight end Adam Trautman quietly amassed standout numbers with 11 catches for 132 yards.
And Sean Prophit, who gained just 65 net yards rushing on 13 carries, earned every one of those yards, and scored three times.
"You never want to go into a game thinking you're the underdog," said Cook. "You never want to believe you have no chance. You go out and give it your best, and that's what we did today. We gave it our best and came out on the winning side.
"We just took what they gave us. It wasn't a matter of what I was doing, but everyone came out and just did what they could to help us win."
Rick Chamberlin could not stop grinning. Thirty minutes after Rumpke's interception sealed opening day and a happy bus ride home, Chamberlin shook his head and extolled the virtues of the size of the fight in the dog, over the size of the dog itself.
"They were bigger, for sure, and I told you they were more talented," he added. "But today we relied on our conditioning, and our mental toughness. When you're tired it's hard to be mentally tough. If you're not mentally tough it's easy to give in. But when you're in good shape you don't give in.
"You don't win many games when you give up 348 yards on the ground, but the way we played was nearly perfect. There weren't many missed tackles, and we had a couple of blown kicks…but other than that I was very pleased."
And as it turned out, he so engrossed in the game he didn't even notice the Wabash Cannonball. That grumble, rumble, and roar (lyrics from the song) you heard an hour after the game? It was the Flyers' charters pulling out on I-70 for the trip home.
A wonderful opening day…2019!