Let's not make excuses. There's no difference in what happened in last week's Dunbar football game and what could happen in any other local football game, except for one thing.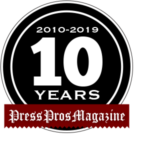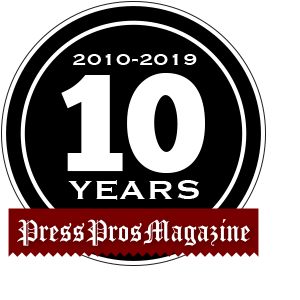 Unless you live under a rock you've heard by now that the football game between Dayton Dunbar and Roger Bacon High School was forfeited last weekend when a Dunbar player head-butted a game official after a disputed call on the field.
As to the particulars of the event, this incident happened midway through the second quarter and followed a reported three unsportsmanlike penalties called on Dunbar in the first 18 minutes of the game.  The game was stopped, the officials and teams left the field, and Roger Bacon was awarded the win as a result of forfeit.
It remains to be seen what actions are to be taken in this matter, by the Dayton Public Schools and the Ohio High School Athletic Association, but so far the glaring 'what's missing' in all of this is a big ol' dose of "adult".   The school district superintendent has issued a sincere apology to the assaulted official, as well as to Roger Bacon, the other game officials, and game spectators, but this incident, and the manner in which it follows a pattern, would seem to demand much more.
And the pattern is simply that of bad behavior at high school sporting events, including a Springfield High School basketball game two years ago, the ejection of a parent during last spring's basketball district finals at Butler High School, and the recent ejection of parents from a JV football contest!
And so you ask, why?
Well it's not for lack of diversity training, or economic disparity, or one life mattering more than another.  And political priority is not going to fix this.  Because someone is sure to use those issues as an excuse. Everyone knows why this happens!
It happens for the lack of adult responsibility…that being, no one at home teaching young people how to act under the stress of competition. And just as important, who's at school, or in the locker room, preaching the OHSAA mantra of respect the game, respect the opponent, and respect yourself? They read that canned message before every game, so why aren't people taking it more seriously?  And as the subject grows older it becomes an adult decision to act in this manner, and the more pronounced the deficiencies become.
Of course, we all know that the lack of adult supervision – aka responsibility for having a child – is sorely missing from too many homes, especially in urban America. And given that, the responsibility of teaching how to behave then gets dumped on the schools – teachers, administrators, and coaches.
And lest you think this is an isolated problem – those who believe that Friday night football is our God-given right and untouchable for any reason – think about why any logical adult would want to officiate a high school football game, given the risk and consequences.
And just as important, consider why parents would allow their children to play when the example of behavior on the field is this poor.  Think about this as numbers continue to decrease.
And perhaps the worst, consider who would be willing to even schedule a game with a school with this kind of record. Because remember, this does not represent EVERY child in the DPS.  Many do come from homes with responsible adults who take parenting seriously. And these kids become the unwilling, and undeserving, scapegoats.
We'll all wait to see what becomes of this…and if there's anyone somewhere up the line to say enough is enough and act in respect to the future and integrity of the game – to those OHSAA messages. I hope so, and I hope it comes before this weekend's football games.
There is no excuse, or cultural asterisk that applies here…or a need for patience on the part of those who watch and shake their heads. Enough slapping of hands. It's time for a long, long 'timeout'!
—————————-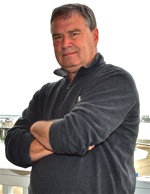 Under the heading of the best thing I saw last week…Curt Burcham, a friend from southern Ohio, shared with me a photo of his uncle on the occasion of Uncle Bob's recent 87th birthday.
The photo actually had nothing to do with the birthday, but rather, the occasion of Uncle Bob's high school football team beating Portsmouth High School back in 1956. It was an old black and white of the team in the locker room, after the game, posing in celebration…with several of those pictured holding lit cigarettes.
Now compare that to this day, and the notion that any coach or school administrator would allow anyone to actually carry a pack of cigarettes, let alone light one up at a school function.
"It was a different day – OK to light up for a special occasion," laughed Burcham, who shared that Uncle Bob is still puffing away – Pall Malls.
And many happy returns of the day!