For the second time in as many matches Fort Loramie defeated an area power in volleyball Tuesday and did it straight-set fashion.  It prompts the question…are they just good, better, or best in area Division IV?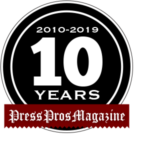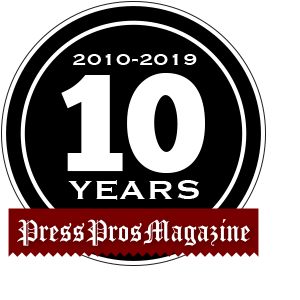 Jackson Center – Admittedly, nine matches is a bit premature to declare that someone is the best – in county, district, or region.
On the other hand, nine matches constitutes better than a third of the season, and Tuesday, for the second time in four days, Fort Loramie (8-1) took down a former state champion program in straight set fashion, and made it look alarmingly easy.  Saturday it was Versailles (Div. III), and Tuesday it was Jackson Center (2-4)…25-11, 25-14, and 25-6.
They played so well as a unit that it negated any recognition of individuality.  They served well, passed well, moved well, communicated well, and blocked well – interchangeable parts, as substitutes contributed as efficiently as the player they replaced.  And they did all this in just sixty three minutes.
Without question, Jackson is not the Jackson of 2015 and '16, when they swept to back-to-back state titles.  They're young, inexperienced, and learning to play against high stakes competition.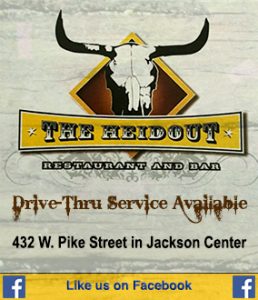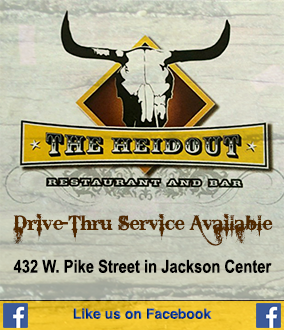 But Loramie is another matter, a team that played significant time a year ago with freshmen and sophomores, and now plays with sophomores and juniors along with the experience of what coach John Rodgers calls four irreplaceable seniors – Alyssa Wrasman, Marissa Meiring, Taylor Ratermann, and Macy Imwalle.  And collectively, through their first nine matches, they ARE playing like the standard of the area in Division IV.
"Way too early to talk about that,"  cautioned Rodgers after Tuesday's match.  "I can't take any credit for the way we played tonight, because that's just my girls.
"But emphatically…it's too early to talk about us being any kind of standard,"  he added.  "I'll take it when I can get it, but it's way too early.  I don't want to see any rankings, I'm not interested in opinions, I know Kim will get her team where it needs to be and they'll be much better the next time we play them.  The second round through the league is always the toughest.  Teams get better, they make adjustments…it just gets tougher.  This league is full of good coaches and they'll get their teams prepared."
But accepting the notion of it still being early, you can't overlook the fact that Loramie is playing well, their only loss coming to another Division IV favorite, St. Henry, in the opening weekend of the season.  And since that loss, they've swept Coldwater, Minster, Fairlawn, Russia, Houston, Versailles and Russia…and now Jackson Center!
"I can't take any credit for this, it's just my team playing,"  Rodgers reaffirmed.  "And I would say that Coach Metz would attest to it…when your team is clicking the way this team is now you just get out of the way and let it go.
"Serving is always important because it's an indication of confidence.  And we served really well tonight – we might have missed a couple, but that was early in the match when it's a  matter of nerves and getting used to the gym.  But we work on it every single day, and it's not an accident.  We serve aggressively, and it's discipline on the part of the girls, because you don't want to miss. I don't want to say that it's high risk, high reward, but they know they have to be aggressive if they want to get where they want to go."

To his point, a senior, Macy Imwalle, served out the end of set three, tallying seven consecutive points on aggressive serves that barely cleared the net and put Jackson's defense on its heels, and out of system, to borrow from volleyball vernacular.
"We have so much energy, and a lot of team chemistry,"  adds fellow senior Taylor Ratermann.  "You have to credit everyone on the team, and Macy was amazing.  She has a great serve, her defense is amazing, and she helps get us hyped."
Of course, when you play that well someone has to be on the other end of it, and Jackson coach Kim Metz had her kids in the post-game locker room for a good half hour of rock-bottom psychology.
"Oh my goodness,"  Metz started.  "If there had been a barn afire in front of the net I'm not sure we could have hit it tonight.  It was one of those nights…where their desire to please, and do everything right becomes overwhelming.  I think we were afraid to make a mistake.
"But how many times does a ball have to fall in the middle of the floor in front of everybody?  How many times does the ball have to be shanked?  We're young.  We're inexperienced.  And we're trying to fill shoes of kids who have had success before them.  It's just going to take time, and we're not going to be a team that's going to score off 20 kills in a match.  We're not that kind of team, and we accept that.  But you can't accept all the mental mistakes that we made tonight."
For their part, Loramie did feast at the net, led by junior Kenzie Bruggeman who fed off Jackson being 'out of system' with one seering kill after another – twelve for the match.
But even that couldn't prompt Rodgers to single out any one particular individual, or statistic.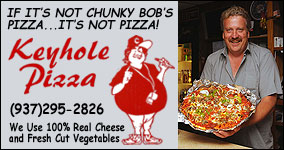 "I'll single out four,"  he concluded.  "I'll single out my seniors because of their leadership.  I can't speak highly enough of what they're doing on the floor.  They're conducting the game, and if someone makes a mistake they're the first ones there to say, 'Next time, next ball.'  They're showing accountability and right now the rest of the team is feeding off that."
But he wouldn't take the bait.  John Rodgers was not about to thrust his sword in the ground – not yet.  Still, it's a good question…that of who's showing the standard in area volleyball at the one-third mark of the season?  All he would say is they have a week off now before playing Anna on the 10th.  He'll enjoy the time off and watch the others.
When your team is playing this well you just get out of the way and let matters take their course.