A potent offense and strong serve reception game has the Trojans in the hunt for MVL championship.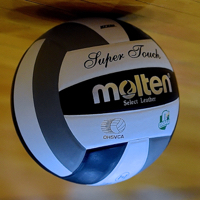 Vandalia, OH – One local volleyball poll ranks the Troy Trojans at No. 5 in the Dayton area. That's a compliment Trojans coach Michelle Owen gladly accepts.
But for now, Troy is more focused on being No. 1 in Miami County. A league showdown with the Tippecanoe Red Devils is fast approaching on Wednesday. It's the first major step in determining the inaugural Miami Valley League champions. It'll also be one of the first tests this season for Troy, other than a tough 17-25, 25-21, 25-14, 25-16 victory over Miami East on Saturday.
"Those are the games we're excited about. It should be a really fun matchup for us," Owens said after Troy made quick work over host Butler in a 40-minute match Thursday, winning 25-9, 25-8, 25-7.
If the Red Devils were scouting in the stands at Butler's Student Activity Center, their notes listed the names of senior outside hitter Lauren Schmitz and senior middle hitter Brianna Slusher.
The duo pounded point after point at the undersized Aviators. The Trojans mixed in senior Carly Pfieffer, juniors Kate Orban and Hallie Westmeyer and sophomore Anna Boezi for a powerful offense that could lead the team to the Division I district finals once again.
"We have three hitters you have to worry about," Owen said. "That's why Lauren is so effective right now. Lauren can take some pressure off of herself by us getting the ball to Brianna and Carly in the middle. We have Anna on the right side and Hallie. At any point in time we have girls who can put the ball down. It's tough for a team like Butler right now, which is struggling to find its offense."
Troy led 9-1 to start the first game behind a Slusher kill here and a Schmitz block there. They kept the same pattern for the second set, though Butler stayed tough at 6-4. Troy eventually reeled off eight straight points behind the serves of senior defensive specialist Emmie Jackson for the 14-5 lead.
The Trojans trailed briefly in the third set, falling behind 3-2 before Jackson's serves contributed to a six-point run and 8-3 lead. The Trojans closed out the win to improve to 6-0 overall and 5-0 in the MVL.
That's the same record Tipp holds after beating Greenville on Thursday night, too. Wednesday's match has additional implications beyond taking the Miami Division lead. With 18 of her 22 matches against MVL opponents, Owen – and the Red Devils, for that matter – don't get many chances to prove themselves against Dayton area powers.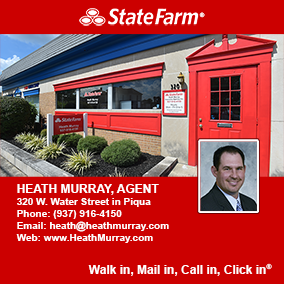 Troy plays Centerville on Sept. 21 and Beavercreek on Sept. 28.
"I have four chances to go out and say we deserve to be the No. 1 in Dayton because we beat Centerville and we beat Beavercreek," Owen said. "A lot of getting a good (sectional tournament) draw is really dependent on two matches for us … can we beat Centerville and Beavercreek. If we don't perform well those days there's no chance of us getting No. 1."
Troy won seven straight Greater Western Ohio League division titles before leaving for the MVL. The final one last season they shared with Tipp.
"We know their personnel. We know what they bring to the table. Tipp is the same with us. They know our kids," Owen said. "We have really, really good potential to have a good run. Obviously our goal right now is to focus on winning the conference."
Butler (1-4 overall and MVL), meanwhile, is concentrating on regaining consistency. First-year coach Steve Kincade has three seniors on his roster – Gracie Price, Mia Dues and Lauren Trentman. Three juniors, five sophomores and a freshman make up the rest.
It's a tough task asking his smaller Aviators to block against Troy's lineup of 6-footers.
"The height, for sure. They go 5-11, 6-0 across the net and their serve reception is lights out," Kincade said of Troy. "It's tough to play a team like that, especially being so young."
Just like Owen when she took over the Trojans and won six games, Kincade plans on staying long enough to see Butler return to powerhouse form.
"Just hard work. We're hitting the weights. We're working hard in practice. Just as long as the kids are seeing consistency … that's really the key to getting the program back on track," Kincade said.