Now it's here – opening night of football season just days away. And lest anyone make a claim that their opening game is more than just that, there's really only one in the area that can back it up with some history.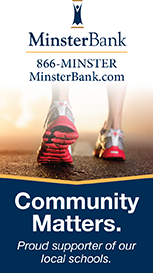 If you've read this site for any length of time since 2010 you know that we have football relationships with hard-core football fans everywhere in Ohio, especially in southern Ohio, where I grew up and maintain regular communication.
And so it came this week from Russ, Keith, Bill, Gerry, and others from Scioto, Lawrence, Gallia, and Pike counties…what's the best opening night game in your (our) area on Friday night?
They, of course, cite Ironton vs. Wheelersburg down along the river, a matchup that has gained a lot of interest in recent years…because Ironton isn't what it used to be, and Wheelersburg, in the words of the afore-mentioned, is "the new Ironton" in terms of southern Ohio football. Ironton went 6-4 last year, and lost to Wheelersburg on opening night, while the 'Burg (Division V, Region 19), went 12-2 and lost in the state semi-final game to Johnstown-Monroe.
The Ironton-Wheelersburg game, by the way, will be a sellout in Ironton on Friday, played at historic Tank Stadium, one of the original NFL venues from the 20s. It'll be relevant, no doubt, regardless of the score.
But locally, to answer the question, there is some competition as to which game holds the most interest, and significance.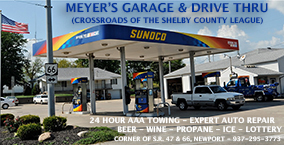 Certainly, Miami East hosting West Milton will be one of them. These two schools have played for years – and played hard for years – and the respective communities are as passionate about it as any you'll find.
Covington at St. Henry should be a compelling matchup, pitting experience (Covington) against youth (St. Henry), and with a lot on the line in terms of those all-important playoff points. In the recent history of this series St. Henry holds a 4-2 winning advantage since 2013. We'll cover this game.
Piqua and Chaminade should be another good one, particularly in light of Chaminade going 7-3 last year and losing to Fenwick in the opening round of the playoffs. Piqua counters with high anticipation for a talented group of young players joining experienced starters back from injury in 2018. And the Indians missed the playoffs, going to 6-4 on the season. A 7-6 loss to Troy on the final week of the season turned their season sour in that regard.
But certainly, the most anticipated opening game locally is Fort Loramie and Minster, two schools separated by five miles, but brought together by a lifetime of family relationships and the pride of Loramie, being one division down (Div. VII) holding its own against Minster (Div. VI), and state champion in 2014 and '17.
"It's a big game for us, without a doubt," said second-year coach Spencer Wells on opening week of fall camp.
"There's a lot of interest and a lot of tradition between the two schools. I think about last winter's girls basketball game with Minster, and every seat in our gym was full.  Our kids have a lot of pride in the way we compete, and especially when we play Minster. It should be good, and it should be fun."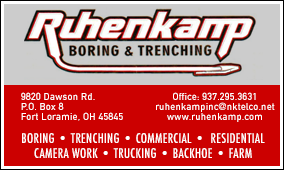 Minster won this game last year, 34-14, in a contest where Loramie never really got into a rhythm – a play short here and there, and mistakes more than aided Minster's cause.
"The game was closer than the score, I really believe that," said Wells. "We just needed to play better, and they hit a couple of big plays on us.  But when we watch the films, even the kids say we're not the same football team we were then.  We've grown a lot as a program, being in last year's state semi-final game."
And no doubt they will be a different team on Friday, this time as the visiting school against Geron Stokes' Wildcats, who won eight of twelve games last year before losing in the second round of the post-season to Convoy-Crestview.
"Actually, I like this game because it's a perfect challenge right off the get-go," says Stokes. "You have to be at your best in games like this or you get beat."
But the numbers should give Stokes some comfort. Since 2014, the year of his first state championship, he and the Wildcats have gone 5-0 against Loramie, with a couple of shutouts, and the Redskins' closest challenge came in 2016 when they lost 26-20 in overtime. Prior to that, Loramie's last win in the series came in 2013, 21-18.  But he takes no comfort in the past, admitting that the fact of Minster-Loramie, and its significance, is largely lost upon him.
'You know, I'm from Urbana, so the whole business about Minster and Loramie…I really don't understand the dynamics. Honestly, I know our kids have a great urgency about this game, but I don't know if it being Loramie is what creates that, if it's a matter getting ready for the rest of our schedule, or if it's the just nature of our program.  I just don't know.
"I'd like to think that having an opening game like this as an opener creates an urgency for the rest of the year and everything you do…how you lift, how you live, how you run, and how you practice. Can it help you as a team, can it make you more unselfish as a team member…all that stuff plays into this opening game."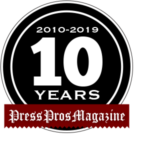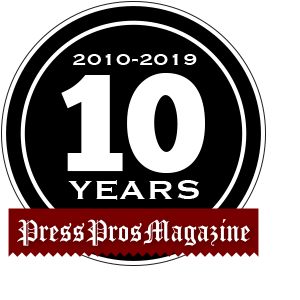 And, if you're talking about urgency from Loramie's position, you don't need much more than to remember 34-14, 20-0, 26-20, 41-7, and 34-0.
You don't need to know much more than Minster has played football for generations.  Counter that, in Loramie's case, with just a single generation, but that hardly matters in 45845.
And to those around the state who can cite better games and better margins, win or lose, you simply don't know the history…which is the great irony of this game regarding Geron Stokes. This is Minster vs. Loramie on opening night.
Enough said!