Lehman stayed unbeaten with a four-set win over Jackson Center Saturday.  But the most inspiring person, for those who understood, had no serves, no kills, or digs.  She just coached.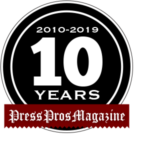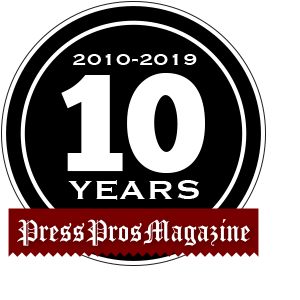 Sidney – You would never have guessed that Greg Snipes wasn't someplace in the gym, the long-time coach of the Lehman volleyball program having retired after the 2018-19 season.
You see, Carolyn Dammeyer took his place, and has the 2019-20 edition of the Cavaliers off to a 4-0 start, the most impressive of which coming Saturday morning with a four-set win over 2015 and '16 Division IV state champion, Jackson Center.
Dammeyer knew what she was getting into – with both Jackson Center and with taking over as head coach after Snipes' 23 seasons and three state Division IV titles of his own.  For the previous seven seasons she had coached at Delphos St. John.  Prior to that – eight years at Celina and thirteen at St. Marys.  So with Snipes leaving behind a talented group after last year's 17-9 season, this was hardly a matter of returning to form – more like picking up where the 'Sniper' left off.
With a spirited opening effort the Cavaliers took the first set, 25-20.
Jackson came back with some spirit of their own, taking the second, 25-22.
But as was the case with many of Snipes' best teams, Dammeyer's Cavaliers seemed to grow in confidence and intensity late in the match, taking the final two sets, 25-17, and 25-18.  They improved to 4-0 on the young season, while Jackson Center dropped to 1-2.
But to many of the two hundred or so that showed up, more inspiring than the game itself was the fact of Jackson Center coach Kim Metz, clipboard in hand, stalking the sidelines and coaching her team after a two-year battle with breast cancer.  Now recovered, she's never looked better or coached with more passion and enthusiasm.
"It changes your outlook on things,"  she admitted Saturday.  "It's a stupid disease and I'm just relieved to be here and have this behind me.  A lot of people go through it, but I was just fortunate to have found it early.  I had wonderful doctors and nurses who listened to how I wanted to move forward with things.  Their plan, and the support of a lot of coaches, friends, the community, friends, our school, and the entire state of Ohio has helped pull me through.  I heard from so many people I didn't even know.  It was very humbling, and it's still very humbling.
"I've had so many letters, and cards, and texts from people…and that was so encouraging.  There's such a great network of women and men out there who have dealt with different diagnoses of their own.  And the thing that really flipped my switch was going over to the Race For A Cure in Columbus.  It was enlightening, I'll do it every year from now on, because it gave me such an amazing perspective."
It's safe to say that her perspective on volleyball has never changed, even on those darkest of days.  And now fully restored, her team is getting the full blunt of Metz's experience.  It's not where she'd like it to be, but well on the way.  There were too many breakdowns Saturday, while Lehman's offense appeared in mid-season form.  And the Cavaliers' defense, long a staple under Snipes, rose to the occasion late in the match to quell any notions of a Jackson comeback.
"Carolyn's got their offense running really smoothly,"  said Metz.  "Especially for this early in the season, and that's exactly what you want.  We're kinda' playing catchup because we've had some injuries, we've got a lot of things that we need to fix, and we've got a lot of kids trying to play different positions that have never played much at this level of competition.  We just had our first full practice in three weeks, yesterday, so yes, we've got some catching up to do."
Jackson has the requisite size with the Clark sisters, Sarah (sophomore) and Katie (junior), Deja Wells (5'10" junior, Shia Akers (6'2″ sophomore), Elizabeth Hickey and Megan Argabright (both 5'10" seniors)  to be formidable at the net.
But Lehman's defense continually rose to the occasion in sets three and four – Megan Westerheide, and Pyper Sharkins making a couple of big digs to save points and frustrate Jackson's patience on offense.  And the offense that Metz spoke of seemed to gain efficiency as the match wore on, putting pressure on Jackson's defense with some change of pace and one well-placed shot after another in the fourth and deciding set.
"We've been working very hard on defense,"  said Dammeyer, whose day job is as an agent for Western-Southern Life Insurance Company.  "I stress defense because I know it wins games and matches.
"We do have the offensive hitters, as you saw, and I think we're a tough serving team, too, and that helps.  But if we don't control the ball and get it to our setters we're not going to be in a position to hit."
Carolyn Dammeyer has been around the game a long time – has known Kim Metz for years.  And as happy as she was with a quality win Saturday, it paled compared to her appreciation for just having the Tigers' coach back on the sideline as friend and opponent.
"Oh my gosh, I love Kim because we've been good friends for a long time,"  smiled Dammeyer.  "We hang out at the state tournament, we've always supported each other, and she's been such a trooper through all of this.  She's doing well, which is good to see, and her team is going to come around.  She's got talent, and she's got some youth there."
In fact, of the thirteen players listed on Jackson's roster Saturday, only two are seniors – Megan Argabright and Liz Hickey.
But it's notable, too, not to overlook this Lehman team because of a change in coaches and other, more highly profiled area programs in Division IV.  The way the Cavs played Saturday they'll more than hold their own.  They're going to improve, and time is on their side.
As it is for Metz and Jackson Center, now more than ever, after her most notable return…to health.  Perspective, alone, is worth a few games!