Some final thoughts on our first experience with the Professional Bowlers Association, its members, its fans, and its events.  The rest of professional sports could take a lesson.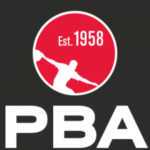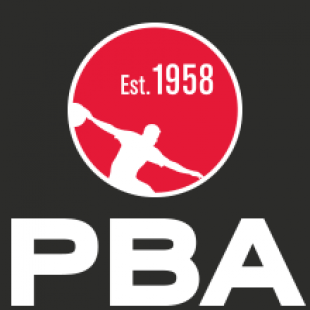 Coldwater, OH – I didn't know who would win the 2019 Coldwater PBA 'Classic' when I had to leave Saturday afternoon before the final match.  But it didn't matter.  I'd seen enough over the past few days to understand that regardless of who won…he'd handle it well.
And actually, Tommy Jones, from Simpsonville, South Carolina, was the eventual winner, besting Sean Rash for the title.  And he did handle it well.
If you haven't seen a PBA event, it's enlightening.  First, for the skill exhibited by the best bowlers in the world.  And second, for the fact that these guys probably handle winning and losing better than any other professional athlete I've personally witnessed.  Doesn't mean they won't be disappointed if they lose, or disappointed in themselves, but they won't blame not winning on something, or someone, else!
That's what I've learned about the PBA, its members, fans, and events here in Coldwater this week.  They're standup guys, responsible people, blue-collar in most cases, and appreciative of the fact that sponsors and fans come out to see them perform.  There seemed to be no such thing as entitlement among the ranks of the 96 who came to Pla-Mor Lanes this week.
They don't refuse requests for interviews.  They don't refuse fans' requests for autographs.  They pose for photos.  They gladly take the time to share a tip on bowling.  And when the day is done they'll gladly meet and greet the public in the lounge.  In short, they're about as normal as you can get.  There's not a Bryce Harper, Russell Westbrook, or Antonio Brown in the bunch.  They don't seem to take themselves that seriously.
"There's a blue-collar element to most of the people who bowl or come out to watch bowling,"  said the world's #2-ranked EJ Tackett this week.  "Most of them don't come from much and they know that the guys out here on tour aren't making millions of dollars.  The money here just isn't that great.  They know that we're out here grinding for a living and they can identify with that."
There really aren't any rules at a PBA event, or at least ones that you cannot figure out for yourself.  People are respectful and they understand that there is a competitive environment while they cheer, support, and interact with participants without incident.  There are no security people, and there was no admission.  The crowd that came to Pla-Mor this week simply supported the establishment.  In the words of one bowler, they spent their money supporting local business.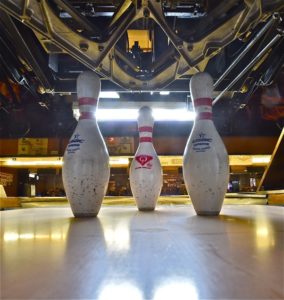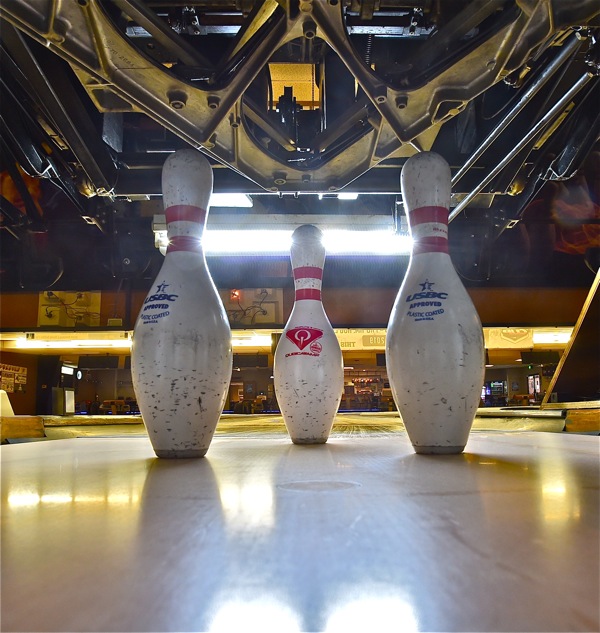 In short, this was wholesome, as it will be next week in Illinois at the next PBA event, and then throughout the rest of the PBA schedule and the remainder of the year.  With appreciation to Rick Hartings and Pla-Mor Lanes, Press Pros was pleased to be a sponsor of this year's event, and we'll sponsor again. We liked what we saw.
And it's something that you should see when it comes back to Coldwater next year.  If you're not a bowling fan it doesn't matter.  Bring your kids, anyway, and let them watch.  Let them see how true professionals perform and act under pressure.  Let them see class from a respectful winner, and let them see graciousness from a disappointed loser.
But before all that…check ESPN for the next PBA televised event and familiarize yourself with the sports' superstars – Tackett, Jason Belmonte, Sean Rash, Ronnie Russell, Tommy Jones and the others.  Appreciate their talent, yes, but prepare to appreciate them as people if and when you meet them in person.  They're a whole lot like you and me.
Major League Baseball, the NFL, the PGA and the NBA could buy something from these guys.  Unfortunately, they won't even borrow.