He's 27 years old, from Bluffton, Indiana, and ranked the second-best bowler in the world.  Pressure?  Nah.  EJ Tackett has a good day even on days when he's not his best.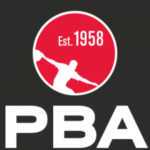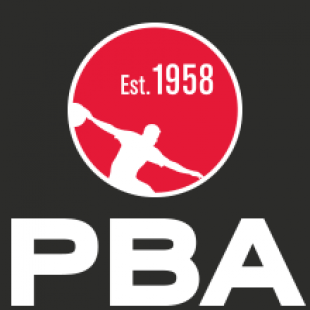 Coldwater, OH – This is a story about appreciating the journey as much as the destination.  After all, you don't always get to where you want to be in professional sports.  But the trip is often worth more than a trophy or cash, according to EJ Tackett.
From nearby Bluffton, Indiana, Tackett is ranked #2 in the world of professional bowling – an acknowledged superstar just behind #1-ranked Jason Belmonte, an Australian who didn't come to Coldwater this weekend.  He stayed in the land down under to attend to family matters.  It left Tackett, who has won 13 career titles and a listed $841,000 as the standard to shoot for in this 12th annual Coldwater 'Classic'.  Not bad, considering he's just 27 years old.
But Thursday wasn't his best day.  On the Pla-Mor Lanes in Coldwater he struggled to get on that run that pro bowlers seek so passionately, finishing his qualifying round of eight games with a score of 1707, an average of 213, and on the bubble for championship Friday.  The tournament's 32 best who make the cut will compete for tomorrow's championship prize, and Tackett has won this tournament already, back in 2014.
"I'd say it's 50-50 that I make it,"  said Tackett following Thursday's qualifier.  "I'd say about ten people have to beat me.  I was on the 'B' squad today and that group was very strong, a lot of top-tier bowlers.  We'll see what happens, but I hope I make it.  I love this tournament and I love coming to Coldwater because I come from a small town in Indiana and this all feels very familiar to me.  If I can make it I think I have a very good chance of getting on a run tomorrow."
The scores were actually up at Pla-Mor on Thursday, a house that historically has been tough on even the PBA's best.
"I actually love coming here because it is so tough,"  said Tackett.  "This place really separates the good bowlers from the great bowlers, so that kind of challenge is something that I enjoy."
For the uninitiated, tough lanes in bowling come as a matter of oil patterns – how the lanes are set up in order to make competitors adjust, and adjust quickly.  If you can you'll be in the running.  Take too long to adjust and you can pack your car.
He won it in 2014, a fact that Tackett lists as "good news, bad news" in terms of it providing any advantage.
"It helps, but it really doesn't,"  he says.  "Because all of the years we've been coming here this event is such a hard place to bowl.  Even if you're bowling well, it's a hard place to roll your ball and a hard place to put a bunch of good games together.  You're just not going to roll four 250s here.  The pattern here is tough, and you know that because the house pattern is so tough.  These pins are hard to knock over and people just don't bowl 800 series here.  So you know it's tough.
"But living so close, and having bowled here so many times, you know when you show up that it's going to be a grind.  You make as many good shots as you can and try to limit your 'splits.  And, you have to make your spares."
Coming from a place like Bluffton, Indiana (population 10,000), in his wildest dreams Tackett never believed that one day he would ascend to the position of being the second-best bowler in the world.
"Never,"  he laughs.  "Bluffton is a small place, and ironically Chris Schenkel, the old bowling announcer for ABC, was from that same area…from Huntington, Indiana.  I live on three acres out in the country and some days I go out and just sit and watch the sunset.  I think about the places I've been and the things I seen as a professional bowler and it just blows my mind.  And I've done all this by the time I was 27 years old.  It's cool to recollect on those things, and I hope things continue the way they have been.  Hopefully better, because this is something I want to do for a long time."
It's a crapshoot here this weekend, like with every PBA tournament.  213 is a great average for the house bowler, but in the midst of competitors bowling a perfect 300, like Brooklyn, New York's Michael Martel did on Thursday, it's pedestrian by comparison to the rest of the field.  And Tackett is no stranger to perfect games.  He has 17 of them in PBA competition.
But even on an average day – a 'bubble' performance – EJ Tackett had something bigger, and better, to look forward to.  He's getting married in November to his fiance', Natalie Goodman, and when he was done bowling Thursday he drove downtown with his groomsmen to the Mr. Shoppe, a men's clothing store, to see tournament sponsor Gary Bruns and get measured for tuxedos.
"This is something I wouldn't do at a tournament in Chicago,"  he laughed.  "And it's part of the reason I enjoy coming to Coldwater so much.  I've known Gary for years, I've stayed at his house before, and I told him that I wanted to come here to get fitted and support business in a small town, like where I live.  That's just who I am.  There's only 32,000 people in the whole county where I live in Bluffton, and you grow up knowing everybody, and that's the way it is here.  I like that and I like supporting that."
His personality, his humility, and genuineness is unusual for the modern professional in sports.  But bowling is different, Tackett assures, and his friend and fellow competitor, Ronnie Russell, also a Hoosier from Marion, Indiana, puts it this way.
"Friendships last longer than money, and I'd rather have a million friends than a million dollars,"  says Russell, owing to what Tackett calls the 'blue collar' profile of people who bowl and enjoy the sport.
"A lot of bowlers are just blue collar guys,"  says Tackett.  "They don't come from much and they know that even the top tier guys in the sport aren't making a million dollars.  I know I can't retire on what I've made in bowling so far and be set for life.  It's a grind out here and the average bowling fan appreciates that."
And they showed that by packing Pla-Mor Lanes for the evening flight of bowlers Thursday, people who have come out for years and on a first-name basis with many of the tour's biggest names.  It's the irony of this event, and why Tackett, Ronnie Russell, Sean Rash, and others keep coming back to Coldwater.
It's plain ol' good people, who enjoy spending their time with plain ol' good people.  If you win a tournament, that's icing on the cake.
If you don't, it's still a good day for EJ Tackett.  So far he's gotten a tuxedo for his efforts.