It is, I'm convinced, another sign of the imminent apocalypse – Major League Baseball personnel advocating a mercy rule for lopsided games.  And one more reason for true baseball fans to find another, different game to watch.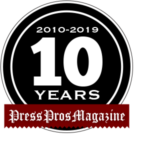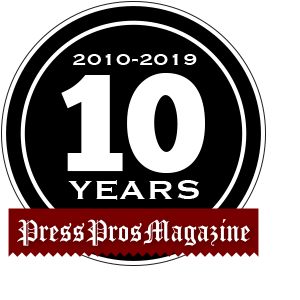 Hey, shame on you, Aaron Boone.
What, you ask?  Aaron Boone – former Red, son of Bob (the former great Phillies catcher, and grandson of Ray (former Indian, Tiger and Boston Red Sox infielder)?  What did Aaron Boone do…the guy that our own Hal McCoy credits for saving his writing career – for encouraging him not to quit at the onset of Hal's vision issues a few years back?  Boone came to him one day in the Reds spring training clubhouse and told him, "You can't quit."  And to our mutual benefit, Hal didn't.
But last week Boone did the unthinkable as manager of the New York Yankees when he shared that after a 19-5 loss to the Cleveland Indians…Major League Baseball should adopt the 'mercy rule', like they have in Little League and other levels of amateur baseball, where teams can agree to quit playing when one is up by ten or more runs after five innings.  I can only imagine what former colleague and Press Pros writer Dale Meggas would have written if he were still alive!
But Boone said, "I think there would be a lot of benefit to that.  That way you wouldn't have to put a position player into pitch…and that's no fun, even though guys can have some fun with that.  But,  you know, sitting in my chair, you worry about hurting someone. You hate throwing up the flag like that, and sitting there getting kicked in the mouth. So, I'm sure there's something to that question."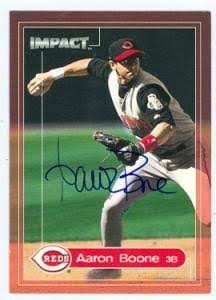 Well, I'm sure there is, too, Aaron, if all you're thinking about it not getting someone hurt and moving on to the next day, and the next game.
But, generationally, a lot of former players from the era of the 50s, 60, and 70s (including your own dad) would probably kick you in the butt for saying that – for running up the white flag and saying 'No mas, no mas', like boxer Roberto Duran once did.  Yeah, you can play the 'let's not get anyone hurt' card, but there's also a lot of pride at stake for the sake of playing at baseball's highest level.  What you've done is to suggest to ever Little League player that when you're getting your butt kicked by the other team it's OK to just quit.  This would be a great conversation to have with Bob Gibson if you run into him at the airport.
Then, there's the issue of the fan – that person who's paid $85 for a good seat to watch major league baseball…for four hours of something to do recreationally…and when the game isn't to your liking you just pull the plug.  Well frankly, I'd rather be at a ballgame than a lot of places, so how much of my $85 are you willing to refund just because the game doesn't fit your narrative?
And think of this.  A lot of people kinda' enjoy seeing a position player come into pitch in a major league game, because at one point we've all been there in Little League, Legion ball, or high school.
It's actually fun to see how the major leaguers can adapt to playing another, different position, like pitching.  And most of them have done it, anyway – back in high school, where the best player on the team always had to pitch.  Think of it as something interesting to watch, Aaron – something besides bringing in your $10 million dollar closer to throw the requisite fifteen pitches in the top of the ninth to automatically seal the deal.  You want more action in baseball?  Bring in the right fielder and let him pitch the top of the ninth with the game on the line.  Or, in this case, where there's nothing on the line.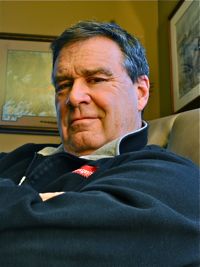 I hate to admit this – and thought I'd never say it – but I really now believe that the future of major league baseball is in trouble and it's for the fact of trying to make it something that everyone can like.  It never was that game, and it never will be.  Some like it slow and leisurely.  Those that don't should go watch football or hockey.  Some want to see the unexpected – like the shortstop coming in to pitch.  But for those that want something predictable, go play Bridge.
What you're doing, Aaron Boone, is selling out to the suits that own you.
Make the game shorter, but hit a lot of home runs so it's exciting.  Don't slide hard or throw inside at hitters, so no one gets hurt.  Replace the umpires with robots because every pitch and every call has to be gotten right…you know, to make it fair.  And make the environment as sterile as possible.  Seal off the stands from the playing field where no player has to sign autographs or pose for a picture…or no one gets hit with a foul ball. And put in a 'complaint desk' – a customer service center – behind home plate, right beside the line for those $10 hot dogs. There should be someone to see…if I want my $85 back.
But don't ever mention this to Hal McCoy, the guy you once told "not to quit!"