Monday was meet-and-greet night for the pro bowlers assembling for this week's Coldwater PBA Bowlerstore.com Classic, and if first impressions are an indicator, Sean Rash, Michael Davidson, Marshall Kent, and others will not disappoint.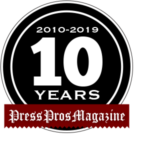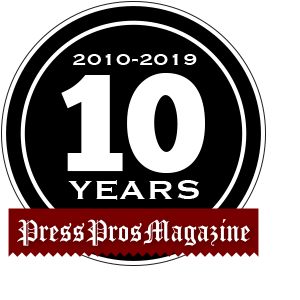 Versailles – I don't know about the rest of you…but I've always been impressed by someone in sports who was REALLY good at what they did.  And I'm talkin' REALLY good – better than others!
I watched Nicklaus hit a bucket of balls once at Muirfield.  It was mesmerizing.
I once watched NFL kicker Robbie Gould at a summer kicking camp for high schoolers, and there's just no comparing what's average to someone whose livelihood is on the line every time he swings his leg.
Of course in baseball I watched some of the hardest throwers in the sport from behind home plate.  And the first time I ever called balls and strikes the pitcher was Steve Carlton.  I've never seen a ball before, or since, that moved the way his slider did.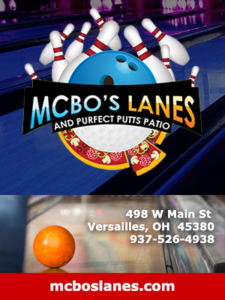 Monday I added professional bowlers to that list, as the Bowlerstore.com, in Versailles, hosted a meet-and-greet event to kick off this week's PBA Bowlerstore.com Classic tournament at Coldwater's Pla-Mor Lanes, Wednesday through Friday.  A host of PBA professionals, including Versailles' own Michael Davidson, were on hand to greet the interested, some sponsors, and to demonstrate the fine art of hitting the 1-3 pocket.  And compared to what I know as bowling – to what the average person knows as bowling – it was like comparing finger painting to Picasso.
"It's the reason why I'm selling bowling balls now instead of trying to make a living on tour,"  laughed Bowlerstore.com president and host, Doug Davidson. "These are the best bowlers in the world."
"But I still bowl league every Tuesday night,"  says PBA star, Sean Rash, who grew up in the unlikely place of Anchorage, Alaska, but now owns 13 national titles and a pair of PBA major titles.  He is the former PBA Bowler of The Year in 2011-12, now lives in Chicago, and has 30 PBA 300 games in his resume'.  His mother, by the way, is from nearby Troy, Ohio.
"I still bowl with my family, with friends on Tuesday night, and it's the same as the average bowler.  I just have a little bit higher average than some.  But I was that same person, that average bowler, twenty years ago when I decided one day that I wanted to be a professional athlete.  I grew up in Anchorage, Alaska, so the choice was either baseball or bowling, and I chose bowling.  But I tell kids now…you can be anything you want to be, just get your education first.  Then enjoy life to the fullest and become what you want to be.  We're all average bowlers out here, it's just that some of us practice more than others to become a little bit better at our craft."
Anyone who's bowled has had his or her night…when the ball magically finds the 1-3 pocket and the pins just seemed to fall. We've all had the occasional 260 game.  On other nights the same solid hit leaves the 7-10 split.  Monday night some of the PBA's best came out to the Bowlerstore.com lanes to demonstrate to an interested audience that while bowling is somewhat predicated on luck, yes, that luck is the by-product of years of work – hard work!
"What separates the house bowler from the professional is repetition,"  adds Rash.  "Repetition in every sport separates the good player from the best player and from the best of all time.  Can you perfect and repeat your delivery with every shot?  And spare shooting on tour separates professionals from the average house bowler.  The average bowler will miss two or three spares a night in league and that amounts to ten or fifteen pins.  These guys out on tour may miss three spares in an entire week – the entire event, that's like 25 games.  You look at the hall of famers – Walter Ray Williams, Norm Duke, Pete Weber, Parker Bohn, and Earl Anthony – their spare shooting is why they've been so competitive for so long."
But on nights like Monday they not only dazzled with their mastery, but they had fun, as well.  Ronnie Russell, from nearby Marion, Indiana, showed a bit of 'trick shot', throwing two balls at the same time, left and right-handed.
Others, like 26-year-old Marshall Kent, from Las Vegas, chose to just chill and chat it up with sponsors and fans while he nursed a 'bowling' injury.
"I've got a callous on my hand that I have to take care of,"  said Kent, one of the sport's rising stars on tour.  "I need the next couple of days for this to settle down."
Ninety six of the tour's biggest names will be in Coldwater this weekend to compete in the Bowlerstore.com Classic, and Kent, who's been here before, says that bowling as a professional has been his calling since childhood.
"I used to watch it on ESPN on Sundays, and Chris Barnes and Tommy Jones were the guys I watched a lot,"  says Kent.  "This was about 2006, '07, and '08, when Chris and Tommy were pretty dominant, so those were the guys I wanted to be like."
And why is Coldwater so special, a place so off the beaten path from bigger tour stops?
"I think it's the hospitality – it's a great time,"  says Kent.  "The lanes have a reputation for being difficult, but it's a great week, great sponsors, and Rick Hartings does an amazing job of putting this all together.  It's such a great event, even if you bowl and don't make money you enjoy being here.  I look forward to it every year – a lot of food, talk about high school football, and a lot of golf."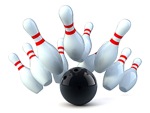 How the other half bowls is what draws the crowds for the three-day event (Wednesday pro-am and Thursday and Friday), but when you take the time to say hello and ask a few questions…the other half isn't that much different from the average  bowler.
Sean Rash still bowls league on Friday night with family and friends.  Just like you.
*Note:  For more information about this week's tourney call Pla-Mor Lanes (419-678-3113).  Attendance is free, but space is limited.  Fun, on the other hand, has no limits.  These guys are good, and they're great people!