Struggling to make a move in the NL Central standings, and struggling to make believers out those who want to believe so badly.  But the Reds biggest struggle continues to be consistency, and that starts at the top.
Sitting in one of 45318's favorite watering holes this week, and kinda' watching the TV overhead as the Reds looked helpless against the Nationals and a journeyman starting pitcher, a companion asked, "You know baseball.  So why don't the Reds pay what they have to spend to get a 'real' manager?"
And in fact, rebuke of David Bell follows a consistent pattern, even on Facebook, that be-all, end-all forum of logic and common sense on all topics…mayonnaise to managers.
The criticisms are broad:  Too many double switches.  Too quick you yank the starting pitcher, like he did with Luis Castillo in Sunday's loss to the Cubs.  Too concerned with pitch counts over the fact of having the best pitcher in the game when the game is on the line.  The Reds bullpen, you see, has already been overused by David Bell.  It goes on an on.
And this, as seen just this morning…that Bell is clueless as to the Reds futility in one-run losses – or again, clueless as to what to do about it.
As to what I personally know about baseball?  This is what I know.  David Bell, or Buddy Bell, or even Gus Bell knows that regardless of when you pull the starting pitcher, or regardless of how many double switches you make, you're only as good as the people you have in the game…WHEN THE GAME'S ON THE LINE!  I've always believed, contrary to the opinion of knowledgable baseball people like Hal McCoy and Greg Hoard, that the impact of managing a major league baseball team is the most over-rated factor in sports.  They say Sparky Anderson was a great manager, but look at the players he had when he won championships with the Reds, and the Tigers in 1984.
I guarantee you that Walter Alston was just as clueless as to the Dodgers record in one-run games when he was winning National League pennants in the 60s,  so this argument is as generational as it is senseless.  Alston, you see, had Don Drysdale and Sandy Koufax to pitch every fourth day.  The Reds, by comparison, have Anthony DeSclafani and Alex Wood.  Alston had Willie Davis, Tommy Davis, and Maury Wills.  The Reds have Nick Senzel, Henry Winkler (actually Jesse Winker), and some kid named Aquino.
More important still, the Dodgers had that same lineup for years, and along the way added prospects from the farm system like Ron Cey and Steve Garvey.  And when Drysdale and Koufax were done there were names like Don Sutton and Fernando Valenzuela.  The point being, there was consistency in how the Dodgers planned to be competitive from year to year.  And does anyone get that feeling about the Reds?
The answer to that, at least from this perspective…is no.  And that doesn't start with David Bell.  It starts with front office management, from ownership, to the general manager, to the farm director, the people responsible for stocking the shelves.  And when you look at all the moves the Reds have made out of desperation in the last four years…of moving players back and forth between Louisville and Cincinnati (Tyler Mahle, Robert Stephenson, Cody Reed and Jackson Stephens)…of making trades of proven players for which you got nothing in return (too numerous to list), it doesn't matter who you have as manager.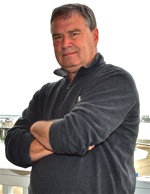 Trust it, Casey Stengel would have been lost as a manager in this day of stats and metrics.  Casey could barely speak an intelligible sentence.  But he managed the New York Yankees to ten pennants and seven World Series titles in eleven seasons.  Why?  Because he had Mickey Mantle, Roger Maris, Whitey Ford, and Joe DiMaggio over those years.  And Stengel once said, "The secret of success as a manager is to keep the five guys who hate you away from the five guys who you're undecided about."  Now, does that sound like brain surgery?
So, make all the double switches you want.  Pull the starting pitcher whenever you want (if you've got someone better to put in).  Forget about how many one-run games you've lost.  Instead, show some commitment to developing a winning lineup that's on the field every day.  Quit whining about being a 'small market' team.
And learn from your mistakes.  Telling the fans you're stockpiling prospects when you trade Jay Bruce, Johnny Cueto, and Todd Frazier doesn't cut it when no one even remembers Dilson Herrera,  John Lamb, and Andrew McKirahan (the player they got for Brandon Phillips).  That's just more evidence of instability at the top.
Bottom line:  Walter Alston, Casey Stengel, Earl Weaver, or John McGraw wouldn't win with the present makeup of the Reds.  Quit blaming David Bell.