After years of ineptness, bad drafts, questionable management and fan disappointment, can someone please tell me why anyone still roots for the Browns…and why Cleveland is still a "Browns Town"?
(Ed. Note:  With all the excitement about the 2019 Cleveland Browns, it's interesting to read what our late friend and colleague, and Cleveland native, Dale Meggas, wrote seven years ago, on August 12, 2012.  Frustrated with the ineptness of the franchise in its second coming, and the city's blind loyalty for the sake of just having a team, Meggas…never a guy to mince words or hide his feelings…spilled his guts.  He passed away in March of 2015, believing he'd never see this day.)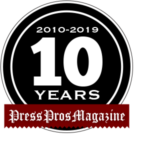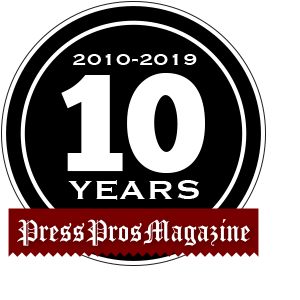 CLEVELAND – The calendar has turned to August, the Indians are beginning to fade from contention in the American League Central Division, and the Browns have started training camp.
Which brings me to my annual question. Why is Cleveland still a "Browns Town", when the team is many years removed from anything that might resemble success?
Please tell me why the streets and bars are filled with football fans in Browns shirts when nothing, and I mean nothing,  screams, "Watch the Browns.  This is a good product."
There are too many 4-12 seasons to count and there are too many seasons where December becomes synonymous with meaningless professional football games to care about the Browns…if you have any degree of taste for success.
Obviously, I don't have the answer as to why you can't go a day from the end of one season to the start of another without hearing stories on television, radio, on line, or in print about what may be the worst organization in the NFL. That is not an exaggeration. It only gets worse when it's "leap year" and we get 366 days of Browns…Browns…Browns.
No matter that the Browns don't play a game past the final week of the regular season, outside their lone playoff appearance since returning to the NFL in 1999, when they somehow got into the post season with a 9-7 record.
You can find a spring-time story about average Browns players recognizable only by their uniform jerseys…out painting a house.
Or,  you can see those same guys at a charity event a week later following one of many mini-camps or another event what the NFL calls "OTA's," which for the uninformed are "Organized Team Activities."
You see, there is no real need to have the Browns in the headlines 12 months a year, but in Cleveland, that's what you get.
I used to be a Browns fan. In fact, I can count myself among those who were actually at Cleveland Municipal Stadium for the 1964 NFL championship game between the Browns and Baltimore Colts (ask your father about the Baltimore Colts).
But as years passed, the idea of loyalty to a professional football team became less and less important. And when you can win a beer or two at a neighborhood tavern if you know what year the Browns last won a road playoff game, you get the idea that something is missing – really missing – from what once was a proud and successful product.
And that's what professional football really has become. A consumer product. The NFL sells its games by way of ticket sales, television packages that give you virtually every game every week, and "Official Merchandise".  Gear!
The question of being a Browns fan came to the front on a local sports talk show after the Browns announced they had sold out September home games against Philadelphia and Buffalo, along with a late season game with rival Pittsburgh. The hosts asked why fans would be among those who purchased tickets when the remaining tickets outside season tickets went on sale to the general public.
The answers were pretty predictable.
"This is a Browns town and they had a good off season (draft)," said John, from Painesville. I guess John knows pain living in that northeast Ohio town with what can be called a peculiar name. Oh, well, John, glad you have solid reasons to spend your money and spend your time watching the NFL's worst team.
"They have new players, a new focus and a new owner," explained Don from his cell phone. The Browns have always had new players, and always had a different focus.  And the owner doesn't play, so Don is right there with John of Painesville.
Another caller made it pretty simple.
"We buy tickets because it's football," he said.
And that was topped only by a caller from Tennessee who had probably the most complex reason for making time every Sunday to watch the Browns.
"It's almost like golf," he said. "You can play a bad round of golf but it's that one good shot on the final hole that puts you on Cloud 9 and brings you back," he told the radio hosts.
This is about a team some experts say might win ONE game this year and others have ranked the Browns among the three worst this year in the NFL.
And don't be the guy who calls out Browns fans.
Indians relief pitcher Chris Perez, who has been selected to the American League All-Star team the last two years, did, and has paid a price. Perez wanted to know why fans have made the Indians the worst draw at home among all 30 Major League teams, despite early season success that found the Indians in first place in the AL Central.  Yet, the same community blindly follows the Browns, who have been anything but the picture of a champion.
I've often wanted to ask a stranger wearing a Browns shirt about their obvious rooting interest in the team. But I think most would be insulted and bad things could happen.
You have to remember, the Browns are a team that is now among just four who have NEVER,  and I repeat NEVER,  played in the nearly 50-year history of the Super Bowl. And the Browns play in the only U.S. market that has never hosted or played in the game.
We know the standard is set and it's pretty low when it comes to Cleveland fans and their Browns. I just can't figure out why being a Browns fan should be any different than going to a restaurant that serves bad food and has lousy service. But I have decided that if the talk on television or the radio turns to the Browns, I'm quick to hit the remote control button on the television or to change the station on my car radio.
And don't tell me about loyalty. The owners aren't loyal, the players aren't loyal, and the league is far from loyal.  Just give me a good game to watch, and the Browns don't give me that, and haven't for a long, long time.
Let me know if the Browns ever reach the playoffs, let alone the Super Bowl. I'm busy doing laundry or going to the grocery store at 1 p.m. on Sundays in the fall, especially when the Browns play at home. And they always play at 1 p.m. because that's when the lousy teams play.
And that bar bet?
The Browns last won a road playoff game  back in 1969 when they went to Dallas and defeated the Cowboys at the Cotton Bowl. But they were bounced at home the next week by the Minnesota Vikings, who caught the bad vibes and went on to get beat by Kansas City in Super Bowl IV. That was a long, long time ago.
Remember, Las Vegas has the over/under on Browns wins this season at 4 1/2. At least that's something – a place to hang your new Browns hat!