The latest from readers of Press Pros, opinions on cleaning up baseball history, how baseball is played now, and back then…and fans of bowling took the time to write, as well.
There has been no consistent theme to reader comments since our last post, but certainly no shortage, either.  But in particular, our July post about cleaning up baseball history at least jogged a few emotions.
Dear Press Pros:  While I'm always for doing a good deed, your story about spending $300 to clean up Branch Rickey's monument makes no sense to me.  First, if it's that big a deal in history someone from major league baseball should have stepped in before now to clean it.  Second, Lucasville is two hundred miles away.  I'm sure your money would have been better spent on some local Little League team that needed sponsorship.  Just my opinion."  … Tom Murphy
"It's an interesting story, but I smell self-promotion here."  …  Morgan Jerrells
"What I appreciated most was the before and after photos.  Disgusting, and shame on Lucasville, Ohio for not taking care of its own business."  …  David Waller
"What a neat thing to do." …  Jeanne McKinney (via Facebook)
Columnist Greg Hoard seems to trump us all with his ability to share his own experience growing up around the game of baseball.  His recent post (A Thought, A Memory, And A Reason To Win) was a hit with these two readers.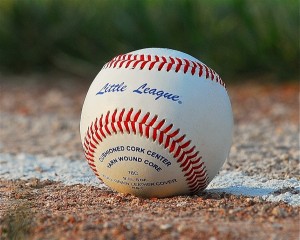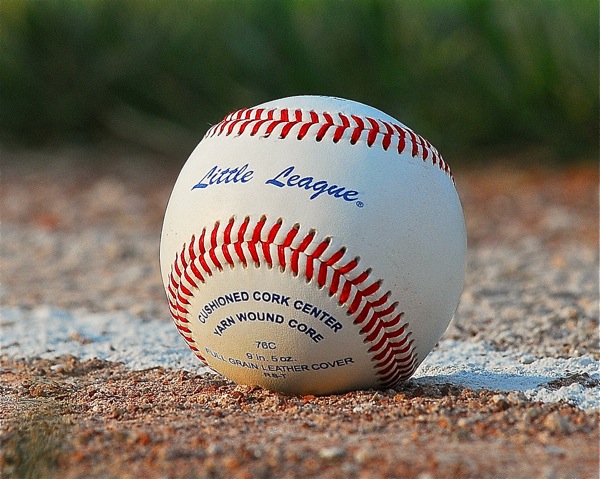 "What a great story, and a great read.  Mr. Hoard certainly stands out for his ability to put the reader in the moment.  In addition, I appreciated the difference in culture then and culture now, because not too many busy dads now could actually explain why it's important to win with that understanding.  "You play the game to win – You protect your ground. You fight back. It's never enough to just show up and go through the motions. You can never accept losing, even if personally you are doing well."  I took the time to copy that, and to share that with my own grandkids that now play sports.  Really well done, and appreciated." … Russ Massey
"Mr Hoard's story is one of the best things ever shared on Press Pros."  … James Cobb
At least one writer took the time to disagree with Hal McCoy and his July 27th column about major league baseball's being juiced.
"If we're teaching kids to love baseball, to play baseball, and that hitting the ball, running the bases, and stomping on home plate is what makes the game fun, what kind of argument is it to say that cheap home runs is making the game boring to watch?  Seems to me there had better be something besides watching batters strike out to justify paying $75 for a ticket, $20 to park, and $10 for a beer."  … Donald Davis
To continue on the theme of about how the game is played, a few took the time to write that they disagree with what happened between the Reds and the Pirates in their now infamous July fight.  But none more emphatically than this one.
"The 'code' of conduct that you wrote about is ridiculous.  That's like saying that people who drive over the speed limit should write themselves a ticket on the honor system.  And your conclusion, "A 90 mile-per-hour fastball between the shoulders from Don Drysdale and Bob Gibson seemed to work better. Nothing like a big blue welt…to make you remember" shows just how stupid you are."  …  Curt Miller
(Ed. Note:  The point is, there was a time when there was some honor on the field, and respect for the game and the fellow competitors that played.  And when they forgot to play with honor, someone would politely remind them…once, and it was over.  There were no suspensions, no hearings, and no headlines.  There was leadership within the game, and people who weren't at the ballpark never knew.  It was over and done.  Now, with the way they handle things it happens every week.  Please explain to me…what's so stupid about that?)
And finally, from outside the area this reader took the time to reinforce that bowling coverage on the site will continue to find a willing readership.
"I'm delighted to see that Press Pros Magazine has chosen to promote youth bowling, along with youth football, basketball, and baseball.  It's a sport where some recognition is long overdue and appreciated.  Thanks for shedding some light so people can see a different side, and giving young bowlers the respect they deserve." … Thom Melancin (Steubenville)
"The thing you could write about bowling…is that nothing bad ever happens to people who go bowling.  It's good fun, a good sport, and played by a lot of good people.  And they close at a good hour so you get home safe and sound."  … Jack Ries