To answer the numerous questions about bowling coverage (and this month's PBA tourney in Coldwater) in the midst of anticipation about fall sports, football and volleyball, we might answer…you ain't seen nothing yet.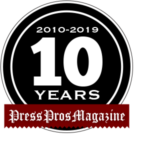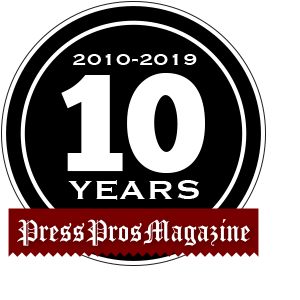 It really didn't hit home until a cold Friday night last winter in Coldwater. As I sat at the end of the court shooting a Cavaliers' basketball game, young Michael Schoenherr slipped up behind me and said, "Hey, I just bowled my first three hundred game."
He continued.  "It was only a practice game, but everyone was watching and it was still pretty neat."
Now, Mike Schoenherr is not your typical Coldwater athlete.  You wouldn't mistake him for Austin Bruns or Brody Hoying.  Wringing wet, he might not be bigger than 5'10" and 150 pounds.  But Schoenherr is representative of a new genre of high school athlete that OHSAA commissioner Jerry Snodgrass has spoken about now as far back as the 2017 boys state basketball tournament.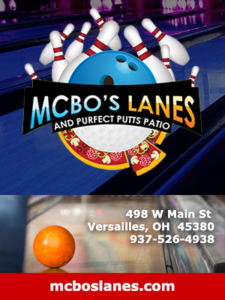 "Trust me,"  said Snodgrass, a former teacher, coach, and athletic director at Findlay High School.  "Bowling is the next unique level of high school athlete in Ohio.  You want to cover something that's catching on across the state, go out and see the excitement at a high school bowling match – come to our state tournament finals in Columbus and look at the crowd."
Area coaches in the WOHSBC (Western Ohio High School Bowling Conference) concur, echoing Snodgrass's words.
"You'll see kids who are just as excited about bowling as football and basketball kids are about their sport,"  said Versailles coach Tyler Phlipot, who during the daytime works at the Bowlerstore.com company in Versailles, a nationwide distributor of bowling products over the internet.
"You're going to see some kids who've been working on their game since they were old enough to walk,"  he added.  "And now some of them are averaging 200."
Like Drew Sacks, who we featured last winter, a senior bowler from Vandalia Butler High School, the reigning Division I champ in Ohio, who was averaging 212 at the time in league play, and already had four 300 games to his credit.
And back in Versailles, Jay Mumaw, only a freshman (and smaller than Michael Schoenherr), came out one snowy January morning at McBo's Bowling Center, threw a nine-pin spare in his first frame of competition, then strung together eleven consecutive strikes for a 290 game, the best of his young career.  Then, before he would miss again, he threw six more strikes to begin the next game.
"It's just something I've always done,"  said Sacks, who this fall will attend  Lindenwood University, in St. Charles, Missouri, on a bowling scholarship to study finance.  "My mom and dad always went to the bowling alley and they took me and my siblings.  I grew up there, and now it's where I hang out with my friends.  I just feel comfortable in a bowling alley."
And it's where Mike Schoenherr, Jay Mumaw, and Troy's Preston Gambrell (who has a black belt in karate, but gave up that sport for bowling) feel comfortable, too.
"It gives me a chance to show that football and basketball aren't the only sports at Versailles,"  said Mumaw last winter, following his January 290 explosion at McBo's.
"It's something I've watched on TV with my dad since I was little.  It's not the most lucrative sport, compared to football or basketball, but the PBA  guys can make $50,000 for winning a tournament.  And it's something I hope to do for as long as I can."
Now whether Jay Mumaw, or Drew Sacks, turns pro and makes a living at it, there's little question after our first year of coverage that area high school bowling represents a 15-pound tsunami (the weight of the average bowling ball) to kids who don't fit the model of the more traditional sports.  Popularity for their sport is coming like a tidal wave.
And in two weeks they get the opportunity for validation from the highest level when the PBA pros come to Pla-Mor Lanes in Coldwater for the annual Mercer County stop on their tournament schedule, sponsored by that same Bowlerstore.com, in Versailles.  Because, if you look at the pros in that three-day event you're going to see a lot of guys who once upon a time looked a lot like Drew Sacks, Jay Mumaw, and Mike Schoenherr.
Hall of Famer Norm Duke is 5'6″ inches tall, and may weigh 150 pounds.  But he once threw 66 strikes in a row in PBA competition and owns 73 career 300 games.
Ryan 'Rhino' Page is 5'7″ tall and commands one of the most devastating strike balls on tour.  His Little League baseball coach gave him the nickname 'Rhino' for his competitive intensity.
They're not all small, of course.  The average size of PBA professionals is actually about 6′ 2″ inches, but there are enough Norm Dukes and Rhino Pages to offer the next unique level of athletes all the motivation they need.
"It really has nothing to do with size,"  said Duke in a Press Pros interview back in the spring.  "I do my work at the gym to stay strong, and I do the work on the lanes to stay competitive.  No one really pays attention to how big you are when you strike.  The come to see those pins fall."
And you can believe that Pla-Mor Lanes will attract a lot of area high schoolers in two weeks to see those pins fall – the confirmation that they are indeed the right person, in the right sport, doing the right thing – the next level of OHSAA athletes.
The 15-pound tsunami, and the tip of the wave!