It marks another beginning in the legacy of Versailles football.  Former Troy Christian coach Ryan Jones becomes the fourth coach since the retirement of venerable Al Hetrick, trying to restore the roar to Tiger football.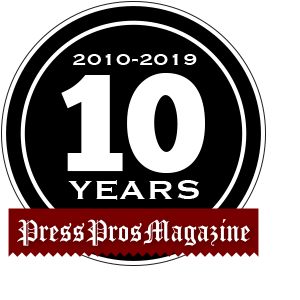 Versailles – On a bright and shining Saturday morning this weekend the cars were parked for blocks outside Versailles' Hole Field.  The occasion?  The first scrimmage look at Versailles football, 5.0.
And if that needs explanation…consider that new first-year coach Ryan Jones took over the reins this summer, the fourth Versailles football coach since 2004 seeking to re-establish the legacy left behind when venerable Al Hetrick retired.  His six state titles, and a 38-year record literally put Versailles, Ohio on the map – 334 wins, 95 losses, and four ties.  Counting Hetrick, Ryan Jones now represents 'Tigerball' (as they call it) 5.0.  Or, in more colloquial terms – the man, who replaced the man, who replaced the man, who replaced the man…who replaced "The Man"!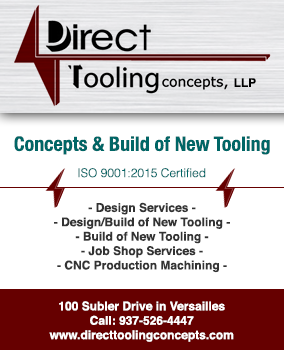 Jason Schondelmyer, the former and current coach at Arcanum, was the first, but left after an undistinguished record in just two seasons.
Bob Olwin was next, who won more games than Schondelmyer with the spread offense and more pizzazz, but never really committed himself as a part of the Versailles community.
Adam Miller took over for Olwin, but finished 30-32 in seven seasons…and with just one playoff appearance (in 2014).  Last year (2018) the Tigers fell to their worst record in a decade, 2-8.  By New Year's nearly everyone in Versailles was in agreement that it was time for something different.
They ultimately looked to Troy Christian High School, and Ryan Jones, the man who knew a little something about replacing "The Man", having taken over for Troy High School legend Steve Nolan when Nolan stepped down as Troy Christian's coach after the 2015 season.  He proved to be a guy capable of doing more with less, as he compiled a three-year mark of 22-9 and went to the playoffs in his first year as a head coach – and did this while never having more than 30 kids in uniform.  Seeking a bigger challenge, and no doubt more depth with his roster, he applied for and accepted the Versailles job last spring.
Coaches and communities are a study in "strange bedfellows".  On the one hand people want you to win.  On the other hand, in modern culture they want you win on their terms.  In the days of Al Hetrick, the buzzwords were simply this.   Win, work, be responsible, do as the coach says…and 'win'.  Depending on the community, that lexicon has now changed.
But in Versailles they still remember;  because, fifteen years is not that long and the die-hards still cling to the values of winning and tradition and what it did for names like Kyle Gehle, Ben Shappie, Bart Schmitz, Ryan McNeilan, Mark Kaiser…and Jason Turner.  All of them came through the Hetrick system, and all of them point to that experience as a springboard to life success.
And in a bigger sense, what Hetrick and Versailles did was a springboard to league success, as during his tenure the MAC won football titles at St. Henry, Marion Local, Delphos St John, and Coldwater…and multiple titles at some of those schools.
"There's no question that what Versailles was doing back in the 90s made every other school in the league better,"  said current MAC commissioner Don Kemper this past week.  "Competition makes everyone better."
How good was Versailles back then under Hetrick?
"Opposing teams would come in believing they were already down 14-0 to Versailles before the game began," said Kemper.  "Seriously, they were so fundamentally sound, and they executed so well that people knew what they were going to do…and still couldn't stop them."
"There's no question about that,"  says Tim Boeckman, former St. Henry coach and now football analyst for Press Pros.  He won four state titles at St. Henry during the Hetrick era.
"You knew when you played Versailles that there was little margin for error.   When you heard Al say it's time for 'Tigerball', and 'strap it up' – it meant full house backfield and precise execution of simple football.  They didn't make many mistakes."
What the assembled crowd saw on Saturday morning was an effort to master simple football.  They're obviously going to run the ball with the new coach, and there were the expected mistakes – missed assignments, indecision in the hole, and Versailles' young linemen were inconsistent against an equally young Brookville squad.  Things time and repetition can correct.
But there were bright spots – decisive moments – as well.  And the promise of a youthful future…the cycle of athletes to come that remind you of those that played for Hetrick – Gehle, Shappie, and Turner.  During it all Ryan Jones watched and took mental notes while assistants corrected mistakes and kept the ship pointed forward.  And if you listen to the current Press Pros First Person interview, that's what you hear.
"There's lots to build on at Versailles,"  Jones says.  "Everything you could want.  The facilities are great, the support from the community is great, and the kids have been great.  They're working hard.
"It's great to have the expectations and a rich tradition…because the kids know that it's possible to do that stuff here.  And, you have people here who support that by getting the kids out to practice and workouts in the summer."
As far as rebuilding a legacy…
"I don't know if we're rebuilding, necessarily,"  he adds.  "I know there have been bumps, and last couple of years have been short of the Versailles expectations, but that really doesn't really involve me much.  I'm here now to do what I think is best for the program.  We're looking forward…we're not looking back.  We're looking to the future and taking one game at a time."
Which is all good for Ryan Jones, because if there's one thing that people in Versailles have learned in fifteen years it's that you can't take a good thing for granted.  Times have changed, culture has changed, and the league has changed  You know longer have to beat just St. Henry, Coldwater, and Marion.  Now you add Minster (two titles), Ft. Recovery (one title), and Anna, a league title favorite in 2019.  It's not Al Hetrick's MAC, anymore.
"But it's still football,"  said Hetrick, old 1.0 himself, as he watched from the sidelines on Saturday – still very engaged, and interested in the future of 'Tigerball'.  Once upon a time no one had better 'software' than him – full house backfield, block and tackle, and about six plays from four formations.  People knew what was coming and they still couldn't stop it.
Now they look to the man, who replaced the man, who replaced the man, who replaced "The Man".  Hope springs eternal…for 5.0!