The first year coach of the Troy Trojans is young, enthusiastic, and positive…a product of good football upbringing. Now, all he has to do is live up to a winning tradition.

Troy – If you haven't met new Troy football coach Dan Gress, you'd like him. Enthusiastic and charming, he says all the right things about the opportunity, the challenge, and of what he knows is expected of him.
He has all the markings of a pied piper. He's a parents' dream come true, talking about character, commitment, and what a great game high school football is. And in a day where there's as many doubts about football as there are endorsements, he swears that the future of the game is something that's worth fighting for.
"He was very impressive in the interview process," said Troy athletic director Dave Palmer. "He really wanted the job, and I know there were guys on the staff that wanted him to have this opportunity – that are pulling for him to be successful."
And his old high school football coach at Northmont (class of 2009), Lance Schneider, has nothing but superlatives to say about his ex-protege'.
"Danny's a good guy and he's going to be a good coach," said Schneider recently. "You're going to like him when you meet him."
He couldn't have been more correct. Dan Gress does make a great first impression, a lasting impression, and one you carry with you when you leave. The problem is, first impressions are only as good as your first game as head coach. If it goes good, great. And if it doesn't………
He played at Northmont, of course, then four years at Kent State, where he describes the experience of playing college football as challenging. A linebacker for the Golden Flashes, he had three different defensive coordinators in four years. Still, he talks positively about it.
"One of the best experiences of my life,"  he said earlier this week.  "I met my wife there, and I learned a lot.  And I learned a lot about coaches and coaching.  Some are the old hard-nosed kind, and some are the Tressel, relationship-building types. Coach Freeman was there (ex-Wayne and Ohio State star Marcus Freeman), and he's a coach I'd want my son to play for. Tremendous coach and person." Freeman is on Luke Fickell's staff at Cincinnati presently.
And, he'll tell you that he learned a lot from departed Troy coach, Matt Burgbacher, who left last spring to return to his alma mater in Tipp City. But did he learn enough, and quickly enough, to eliminate any questions about him as a first-time head coach?
"What he lacks will be the experience of being a head coach,"  says Burgbacher.  "There's going to be things he's never had to deal with before.  But he has talent, he's familiar with the kids, and he has staff around him that he knows and trusts.  It's a big opportunity for him."
And one he approaches with obvious preparation, organization, and all the right answers.
"The boys are ready to prove themselves, and the coaches are ready to prove themselves. Obviously, we've had success here the last four years, but I think we can be better.  I think we can take this program to where it can be. That's the question we ask the kids. Do you want to take the program to the next level?"
But, this is Troy, where Ferguson, Vaughn, Delwiche, Dielman, and Ryan Brewer played…where Blackstone, Conerd, and Nolan coached – hardly neophytes.  The next level has always been the expectation.
"There's one thing that I concern myself with," says Gress, with a smile. "And that's doing what's best for the boys, and what's right for this program. I want to give them the best experience that they can possibly have in high school football – that they come out of this as better citizens, husbands and fathers. Those are my two concerns, and if I stay focused on those things we're going to be fine."
True, but those people sitting between the thirty yard lines want to know…will they win? Following in the footsteps of the afore-mentioned, how confident is Dan Gress of winning, and maintaining a positive program momentum?
"Sure, you like the good things that football means to the kids," he adds. "But I am fully aware – my staff is fully aware – at the end of the day we have to win football games. That's the goal. We know what it means in Troy. You better win on Friday night, and we're aware and prepared to put us in that position."
To that end he carries a stack of Manila folders and folios full of information – the signs of a man fully committed to focus and organization.
"He's a very organized guy," says Palmer. "He's the kind of guy that wants to make everything perfect – maybe too perfect. Which is fine.  We know it might take some time."
And, it's going to take some athletes. Gone is the bread winner…running back Jaydon Culp-Bishop, the best running back in the GWOC last year that isn't playing college football this year. Quarterback Brayden Siler is back (1,325 passing yards and 12 TDs), though, along with an impressive and maturing offensive line that portends good things for Culp-Bishop's replacement and the rest of the Trojan offense.
But how do you replace someone (Culp-Bishop) who alone accounted for 60% of Troy's offense – 2,200 rushing yards, 34 touchdowns, and averaged 200 yards per game.
"We have some guys who are willing to step up and take his place," says Gress, singling out senior running back Kevin Walters, and Siler. "Those guys have really taken ownership of the challenge, have really worked in the weight room.  They look like different players from a year ago. And we have others.  We'll start out by replacing Jaydon by committee."
It's the offensive line, however, about which Gress feels most confident.
"Guys that were young last year, played a lot, developed, and are back, bigger and better." he adds. "We have depth and size, starting with our center Riley Hubbard."
The numbers are good – sophomore to senior class numbers about 70 kids. Burgbacher did not leave the cupboard bare.
"And the kids coming up behind them are talented and athletic," says Gress.
Plus, he has the support of those who probably mean the most in terms of community image.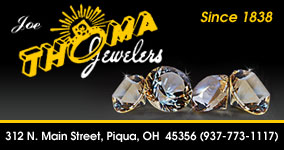 "Coach Nolan was one of the first that I reached out to, and he's called me multiple times," says Gress. "He'll always be part of this program and he's offered to do anything he can to help."
And Burgbacher?
"He told me don't hesitate to reach out if you need something, and that's the kind of person he is."
As for football itself, if it isn't broke, why fix it?
"The offense will pretty much be the same," says Gress.  "We won't change a lot."
And the defense?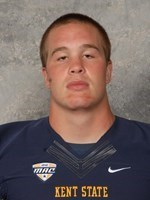 "We'll be aggressive,"  he promises.  "By the end of the game opponents will know they've been in a fight. Our strength this year will be in the trenches, our offensive and defensive lines."
The numbers left behind from last year speak for themselves. The Trojans went 10-2, scored 419 points and gave up 156. They swept through the GWOC North Division, and broke Piqua's heart in the annual rivalry, 7-6. Gress knows…there's no backing down from those stats.
"We'll put our best players in position to make plays on offense and defense," he said, smiling positively. Calls don't win games…coaches don't win games. Most of the time it's the 'Jimmys' and the 'Joes'. They win games."
Ironically, Steve Nolan told me the same once upon a time. And there's a photo of Nolan on the wall of the player's lounge at Memorial Stadium that Gress points to, proud of the opportunity to follow in such lofty footsteps. What follows come September remains to be seen.  There's a new sod turf and a new coach this fall at Memorial Stadium, but old expectations.
Dan Gress intends to make a good first impression.