In some respects it's the shot that signals summer, hot weather, and pool time.  But the real fireworks loom just six weeks away, with the start of another school year and a new season of high school sports.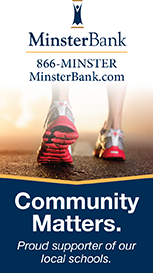 My mom taught school for all, or parts of 36 years.  Mom was a workaholic, and had this manner about her of always seeing the bottom-line reality of things.  So, while others would celebrate the 4th of July as the manifestation of summer and time off for most people, Mom had this to say.
"You know, it's just six weeks until school starts.  Be here before you know it.  There's a lot to get done between now and then, so it doesn't feel like vacation to me."
How's that for putting the damper on going to the pool?  But she was right, and starting with tomorrow's turning of the page, summer WILL progress quickly into another school year and fall sports.  And of course, Press Pros coverage with profiles of area athletes will preview the coming season, beginning in just a few days.
Actually, I hope you'll take time out tomorrow to check our annual 4th of July feature – a reminder of events past that happened on the 4th that far too quickly slip from our memory.  Some sports, some history, a little music.  Our staff has worked hard to put it together, so I hope you enjoy.
But then…upcoming features on some of the people expected to make headlines in the coming year.  Features on new coaches at new schools, like Versailles football coach Ryan Jones.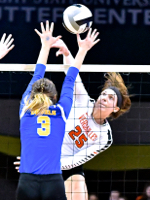 At Troy, we'll introduce first-year head coach Dan Gress as he takes the reins for the Trojans, hoping to extend their recent run of post-season playoff appearances.
In Anna the buzz is about Rockets football in 2019, and is this the year when they finally kick the door in to win their first MAC title?  A feature look at all-state running back candidate Riley Huelskamp will highlight our time with coach Nick Marino and the Rockets, now playing in Division VI.
Everyone in Ohio is wondering if Marion Local has the goods for another, annual run at the Division VI title.  Well, actually no, as they'll be playing in Division VII this year.  But time with coach Tim Goodwin will certainly give people an idea.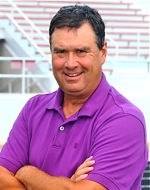 Area volleyball has never been stronger, with D-III defending champs Versailles and coach Kenzie Bruggeman.  Perennial challenger and last year's D-IV runner-up New Bremen is poised to make another strong run.  The Shelby County League will be well represented again from Loramie, Jackson Center, and Anna, and our summer intern Paige Thobe is paying close attention.
And last, one of our best additions to the site in 2019 thus far, without question, has been our bowling page.  Readership of area schools last year topped 200,000.  To that end, we'll kick off another season of coverage with the August PBA tournament hosted by Pla-Mor Lanes in Coldwater, August 22-24, featuring 96 of the top professionals on the Professional Bowlers Association tour.
You get the idea, I think, and this is just a glimpse of what's to come.
It is a busy time, like Mom said, as opening night coverage for high school football (August 30) will be here before you know it;  and here on Press Pros starting next week…so it won't take you by surprise.