Fun, yes, but good baseball, too, as the Versailles 13-year-olds pitched and played their way past Russia in the gem of the Stammen youth baseball 'Classic'.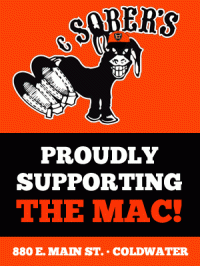 Versailles – The byword from the mouth of every youth baseball coach you hear this weekend at the Stammen Classic in Versailles is "fun" – and fun playing baseball.
But hey, every serious baseball player is going to tell you that it's a whole lot more fun when you play well and win.  And to that end 13-year-old Lane Bergman went about the 'business' of baseball Saturday morning against a team of 14-year-olds from Russia, combining with teammate Joel Gehret for a three-hit gem in a 2-1 six inning win.  Bergman, the smallest player on the field, pitched the first four innings, giving up just one hit while throwing 51 pitches.
And, as it turned out he got all the offensive support he would need in the top of the first, as Versailles somehow squeezed a pair of runs across the plate against Russia's Ross Fiessinger, who himself pitched a gem, giving up nothing after those two first inning runs.
The 13 and 14-year-olds largely make up next fall's freshman class in area baseball, and with a collection of interested onlookers watching (including former Loramie coach Bill Sturwold), the kids from Versailles and Russia put on quite a defensive show behind their respective pitchers.  Versailles' centerfielder Travis George turned in the glove gem of the game with a sliding catch of a sinking line drive in the fifth for the final out of the inning. And there were plenty more.
Russia leftfielder Brayden Monnin nearly trumped them all with a near-miss catch attempt of a line drive over his head in the second inning – degree of difficulty about a 10 on a scale of 10.
But in the end it was the pitching, Lane Bergman and Ross Fiessinger, that dictated terms to both offenses.  Bergman, about 5'5″ and maybe 120 pounds (maybe), changed speeds on his fastball and threw a tantalizing curveball with unerring confidence.  He had the Russia hitters off balance and flailing at two-strike breaking pitches out of the strike zone.
"I've been pitching about all my life,"  said Bergman afterwards.
And who taught him the curveball, a pitch that you seldom see that good from a 13-year-old?
"My dad,"  he said with confident grin.
It highlighted a full day of baseball in and about Versailles, more than 40 teams playing in groups ranging in age from 8 to 14.  Many games were lopsided, accounting for the obvious learning curve going on with boys just learning the game.  But to Lane Bergman, and teammate Travis George, who made that fine play in center field, they took it into their own hands to establish a standard for the day.
"To make a play like that means a lot to me,"  said George.  "Center field is an important position and you have to be fast,  know what you're doing, and you have to have confidence in yourself.  My shortstop looked at me on that ball and I knew I had to go get it.  I think it was a pretty good play."
Second baseman-turned-reliever, Joel Gehret came on to pitch the final two innings for Versailles, giving up a pair of hits and Russia's only run in the bottom of the sixth (the game was halted after six due to time restraint), to record a save and maintain the win.
Craig Stammen and organizers of this weekend tournament are doing this in an effort to develop of a culture of youth baseball, not only in Versailles, but in the surrounding communities in Darke, Mercer and Auglaize counties.  And lest they wonder, their efforts and commitment to youth baseball was being fully appreciated by kids from both teams on Saturday;  and none more than Lane Bergman.  What's it mean to him to have this kind of opportunity?
"A lot,"  he said. Bergman will be an eighth grader come fall.  "This is a big deal, especially when you can play up (against older competition), when you're 13 playing against a team that's 14 [years old].  It's big!"
And big for the sake of a stepping stone. Bergman makes no bones about it – he and Travis George would like to follow in the footsteps of the tourney's namesake.
"I'd like to be the best I can be, of course,"  says Bergman.  "If I could get to the majors some day that would be good.  That's what I dream about."
"It means a lot to me," adds George, who sports a flowing mullet haircut.  "Because he (Stammen) grew up in North Star and that's where I live.  So I'd like to follow his footsteps and maybe someday I can go to the major leagues."
Regardless of what happens in San Diego this weekend, those words are probably as valuable to Craig Stammen as a win over the Washington Nationals.  And to those who help sponsor his weekend tourney…a healthy return on their financial investment.
"To be the best I can be," and…"maybe someday I can go to the major leagues."
Priceless!