The Versailles Tigers didn't face the best the Madison Mohawks had to offer Thursday in the D-III regional semifinals. It might not have mattered. Clutch hitting and stellar defense lifted the Tigers to an 8-4 victory and one win away from the D-III state semifinals.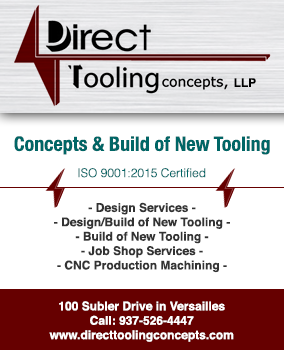 Fairborn – If the Versailles Tigers baseball players were stunned the Middletown Madison Mohawks didn't throw their ace in the Division III regional semifinals, well, now they know how Mohawks coach Matt Morrison felt after the tournament draw.
For Morrison, the biggest question wasn't why Madison went with their No. 2 pitcher on Thursday. He was left wondering how in the heck the Tigers ended up a No. 9 seed?
"You can look back at our voting. I gave them the No. 2 seed," Morrison said following the Tigers' 8-4 win at Wright State University's Nischwitz Stadium.
"I'm not sure why in the world in the Dayton area they are ranked No. 9. That's crazy to me. They've got a lot of ball players. I bet if you go into their gym there are lot of numbers hanging on the baseball banner. People need to make sure they get things right. That's my personal opinion. That doesn't mean that I'm right. But coach (Ryan) Schlater is an unbelievable coach and he has that program rolling."
And right into the D-III regional championship game 4 p.m. today back at Wright State.
Versailles scored in every inning – jumping out to a 6-0 lead after four innings – and held on to beat both the Mohawks and the rain behind clutch hitting, standout defense and solid pitching.
The Tigers needed four batters before plating their first run. Zach Griesdorn tripled to the left-center gap and Will Eversole followed, smacking the first pitch into left-center for the 1-0 lead.
They plated another in the second on Nathan Wagner's lead-off triple. He scored on Andrew DeMange's sharp grounder to shortstop that resulted in an error. Eversole's lead-off double in the third led to another two-out run on Bryant Robinson's foul out down the first-base line. The first baseman caught the ball with his back to the infield and Eversole tagged up. The play at the plate would have been close – perhaps too close for the Tigers' liking – had Mohawks pitcher Jake Munafo not cut the ball off a couple feet from home plate allowing Eversole to score easily.
"We've had a couple guys step up in the most important times. (No. 9 hitter) Zach Schlater, he's had a couple of really good at bats," said Eversole, who went 3-for-4 with two RBIs and two runs scored. "I think everyone is finally getting their swing down. Just getting the reps. Everyone is hitting line drives. Early in the year we were getting a lot of ground balls. Everyone is doing their job."
Versailles plated three more runs in the fourth. Schlater led off with a single and scored on Kyle Pothast's one-out RBI single. Eversole added a two-out single for the 5-0 lead and later scored on a passed ball.
It was exactly the start Versailles wanted, even if it didn't come against the pitcher they anticipated. Madison started Munafo, who was 7-2 with a 3.04 earned-run average in 55.1 innings pitches. The Tigers were expecting ace Tristan Sipple (8-0, 106 ERA) and his 91 strikeouts in 52.2 innings.
"It's always a calculated decision," coach Schlater said. "What they felt we could do versus their second or third guy … it's a calculated decision. You gotta get to the next (game) to get to state, obviously. We came out and we were ready to go."
Versailles threw Griesdorn at Madison and he responded by allowing four hits and four runs in six innings. He walked seven and struck out three on 123 pitches, two under the OHSAA-mandated maximum allowed in a game.
Connor VanSkyock closed out the win with a perfect seventh.
"Just the fastball getting the spots down. The curve was going away and down, which was making the hitters swing. That was good," Griesdorn said of what was working. "(The early runs) took a little pressure off me. I could allow them to hit the ball and put it in play instead of trying to strike them out. That was key.
"(Not facing Stipple) was a little unexpected. I kind of figured we'd get their number one, but they kind of underestimated us. It drove us a little more. … Their pitcher was still really good, but he wasn't their number one."
Madison was going for its first regional tournament victory in three appearances (1975, 2018). And last season the Mohawks beat the Tigers 1-0 in eight innings for the district title win. Madison knew this one wouldn't be any easier, but still elected to go with Munafo.
"We talked about it as a staff ever since we won the district title," Morrison said. "We had not made our mind up. We knew whatever team we were going to face (Friday) we knew we had to be at our best. We just hoped we were fortunate enough to win today and have our No. 1 ready. I believe Versailles did the same thing. When you're going for state you have to be all in. You have to be ready to go. We wanted to make sure we were at our best in that championship game. Unfortunately things just didn't go our way.

"Do I regret the decision? I don't. We had full buy in from the coaching staff all the way down to the players on what the decision would be."
Madison committed four errors and, unlike Versailles, struggled to come up with that clutch hit. They did score four runs in the fifth but also stranded six. Versailles left nine on base.
"We got beat by that team last year, which was a kick in the butt. It did not feel good," Griesdorn said. "We wanted revenge. It was a good game. A good group of kids."
"A lot of people have been disrespecting us all tournament (throwing their) No. 2 or No. 3," added Eversole. "I don't know when they're going to learn. We were happy but we've been preparing for him all week. They didn't pitch him and we made them pay."Versailles faces Roger Bacon for the regional title 4 p.m. today. The game was moved up and hour to help accommodate Bacon's graduation ceremony Friday night. The winner advances to the D-III state semifinals.
"Everyone was telling us you guys are going to have a down year. It's kind of been the chip on our shoulder all year long," Eversole said of the doubters. "It was kind of heartbreaking to lose the way we did in extras to this team last year. It's always been our dream to make it to state. We've had nine seniors (in this class) and we've had one goal.
"It's exciting. We still have work to do."