Some thoughts on the day and observations about current events…then you can go out and mow the yard and prepare the grill, or however you choose to 'smoke' on Memorial Day.
As you no doubt understand, I'm traveling on this Memorial Day, home from some personal duties in Pennsylvania and a couple of days of reflection in Gettysburg.  There really are no words to describe it if you haven't been here.  And I suggest that you do, before it's too late.  More about that in a moment….
By now you've heard or read about the youngster from Fort Wayne who fell from the top ledge of the Pennsylvania monument on Friday, some 60 feet to the granite below, suffering life-threatening injuries.  And again, the buzz has been in the two days since, "Should parks like Gettysburg be that available to a public that obviously cannot protect itself from itself?"
"There's always something that happens in Devil's Den or on Little Round Top, where kids (or adults) get hurt climbing on the rocks,"  said one park employee on Saturday.  "But it's been a long, long time since someone fell like that on a monument."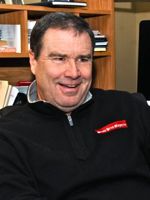 The youngster, a 13-year-old on a school trip, apparently climbed over the ledge and clearly put himself in harm's way.
"You just hope they don't try to shut down access to the observation tower on top of the Pennsylvania monument,"  she added.  "That was put there for people to better see the landscape back in the day when people made better decisions."
And, of course, there is the question of chaperones, and who knew what was going on.
But one tragedy of this kind should not bring about a wholesale change in the manner in which one can enjoy and view Gettysburg.  It's just a lesson – a hard, sad lesson – on what can happen as a result of poor decision making…and lack of proper supervision.
Memorial Day is also a day that's observed now by different people with different views on its significance.   Check out coverage across the country and you'll see that not everyone chooses to celebrate in the traditional way, as one group after another marches this weekend.
But appreciation for this text that came to me after our Sunday post on Memorial Day included:  "Watching the Memorial Day concert on PBS as they honor the 75th anniversary of D Day.  Having read your post earlier today I cannot agree more with you and appreciate that you and others remind us of our duty to remember the fallen on this day.  Thank you!"
But another, in an email to Press Pros said,"  With appreciation for your point, I don't want to be told that we should glory in war, or jump at the chance at fighting new wars just because we can."
No, the issue is…there is a point when there is no alternative, and to that point we have always been vigilant.  Let's hope that we always are!
There are also communiques from a couple regarding coverage of the Big Ten baseball tournament this past weekend.  Since some have asked, we've covered college baseball for years because high school baseball should not mark the end of the road for those who play, or want to continue to play.  Our coverage clearly shows that if you have some skill and diligence to play…you can play at the next level (OSU's Seth Lonsway, Conner Pohl, Aaron Hughes, and Marcus Ernst all have local ties).  The other point is…it's apparent from the numbers that a lot of people DO read.  Last…if this were Ohio State football no one would even ask, so if you're a Buckeye in the fall would you not be a Buckeye in the spring, as well?
And, our coverage of HS baseball will continue this week with the regional rounds of the tournament, leading into the state tournament in two weeks…in Akron!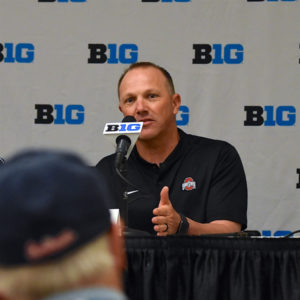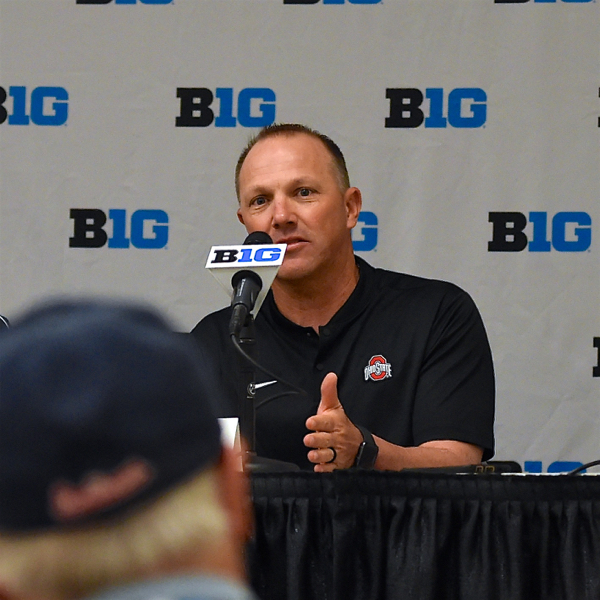 One of the questions we frequently hear is, "Shouldn't Greg Beals and the Buckeyes be winning more Big Ten titles and competing for national titles?"  And, "Is Beals' job in jeopardy because he hasn't done both?"
The answer to that is that no title comes easy, in any sport, and you could say the same for teams in other conferences and other parts of the country, as well.  As it is, Beals has now won two Big Ten tournament titles (in 2016 and 2019) and has now taken his team to the NCAA regional round in three of the last four years.  And yes, his job appears to be safe because he recently signed an extension.
But the critics say, "Bob Todd did more when he was coaching the Buckeyes."  But Bob Todd clearly coached in a day where the parity of competition in the Big Ten was not what it is now.  That was before the days of Nebraska and Maryland (both have superior programs), and that was before the emergence of Indiana and Illinois as nationally-ranked programs on an almost-yearly basis.
And, Todd had the advantage of having his best players for four years.  Beals does not.  Now, college players are eligible for the major league draft as soon as they complete their junior season or reach the age of 21.  Dominic Canzone and Andrew Magno are both juniors this year, and neither are expected to be back for their senior season.  So, think about what a difference that would make in 2020?
All of that taken into account…Greg Beals (the pride of Kenton Ridge High School) has recruited well, represented Ohio State well, and has done a good job as coach of the Buckeyes!
With that, Happy Memorial Day to you all!