It's a concern for every amateur baseball coach you ask.  Why aren't more kids playing summer baseball, and why are the opportunities diminishing?  Or are they?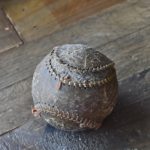 When author Roger Kahn wrote his 1972 book entitled The Boys Of Summer, he chronicled the history of the then Brooklyn Dodgers during his time growing up in that borough of New York City – and his fascination with names like Duke Snider, Roy Campanella, Pee Wee Reese, and the great Jackie Robinson.
But fast forward now 47 years and the term 'boys of summer' has a wholly different connotation for area baseball coaches, and some college coaches who worry that current culture is putting a squeeze on the opportunity to even play baseball for a growing segment of adolescent boys.
Some cite changes in priority.  Some cite the cost of equipment.  But many simply say, "For a lot of kids…there just isn't any place to play summer baseball anymore."
And it is a fact that Babe Ruth baseball for 14,15, and 16 year-old boys is a thing of the past.  There is no more Pony League.  American Legion baseball has fought for its life for decades now as Legion posts have been forced to cut funding.  And Acme baseball, for a long time a developmental opportunity for boys in small rural communities across Ohio, is currently struggling for its own survival.
There is argument among baseball bluebloods as to the validity of diminishing opportunity, but there is little argument that fewer boys are playing summer baseball, in any form.  And thus the question…why?

One reason is the competition for athletes.  As basketball and football have become twelve-month commitments if you want to play at the high school level, those boys are being steered away from a commitment to baseball.
Two, there simply isn't as much baseball opportunity in the present day for the lack of financial support.
Three, many of the opportunities that are available require travel and a sizeable financial commitment – "select" baseball, it's called.  Which is fine, IF you can travel, and IF you have $1,500 or more to spend on summer baseball.  But for those who can't afford it…many are left behind at home with no team, and no encouragement to play.  Or, if the better talent on the local team is traveling to play those left behind are forced to play at a competitive disadvantage.
"It's a problem,"  admits Iowa baseball coach Rick Heller, who talked with me recently when the Hawkeyes were in Columbus to play Ohio State. "It's a fact that a lot of kids can't afford to play summer "select" baseball, and some of those kids have the talent to play.  But in Iowa we play high school ball during June so that helps, and it's worked out pretty well for everyone concerned.  Kids get the opportunity to play relevant baseball in the summer."
Penn State coach Rob Cooper was in Columbus last weekend, and agrees with Heller and others that the future of baseball is tied to the future of amateur baseball and the incentive to play.
"I get that travel baseball has it's attraction,"  says Cooper, who previously coached at Wright State before taking his present position at Penn State.  "What I don't like is it excluding those who can't afford it…and I question whether kids in travel ball are getting sound instruction on the fundamentals of the game."
In some cases it's just a family weekend on the road with a little baseball thrown in."
Others, like Ohio State coach Greg Beals, admit that travel baseball, and "showcase" baseball, provides recruiting advantages for colleges because it attracts a concentration of committed teams and committed athletes.
But at that same Penn State-Ohio State series over the weekend, there were a number of kids from area schools attending the Saturday doubleheader.  All wore the uniform shirt of their local school, signifying that they did play youth baseball…and I asked some if their summer plans included baseball.
One:  "I don't know,"  he said.  "It's a lot of games (about 30) and I don't know if I want to have my summer vacation tied up with baseball."
Two:  "I'd like to play,"  said another.  "But it's a lot of money to play on the team that I want to be on.  My family can't afford that."
Three:  "I don't think so,"  added the third.  "I'll probably work to pay for my cell phone.  My parents won't pay for it and told me that I had to work if I wanted a phone."
A fourth admitted:  "I'm going to Knoxville and Virginia Beach this summer with my travel team."
In the meantime, in communities locally like Versailles and Minster, there is an excellent culture of summer baseball and summer youth tournaments that attract area teams from all over the four-county area of Miami, Auglaize, Mercer, and Darke counties.
"I'm very committed to summer baseball for kids,"  says Versailles native and San Diego Padre pitcher Craig Stammen, who lends his name to a June invitational tournament in his hometown.  Upwards of 50 teams from ages 8 to 15 annually play.  It offers quality competition and a quality experience.
"It's the future of baseball.  I believe it's good for kids, and of course it's good for area baseball.  Whatever I can do to help with this I'm willing to do.  That's how I got started."
But there aren't enough Craig Stammens with his name and influence on kids who would seek to emulate story and example.  It's a long way from the plains of North Star to the big leagues.
"But when we grew up we played in the summer for fun,"  added Heller.  "Now, it's a different world.  There's more for kids to do.  We didn't have cell phones and the internet back then.  You didn't play baseball on PlayStation.  You played at the ballpark and you came home dirty and with a rip in your pants."
What a difference.  Now, if you play 'select' baseball you can't afford pants.