Junior Dom Canzone denied Wright State's effort to flex some baseball ego with an eighth inning blast that delivered a 6-5 win at Bill Davis Stadium.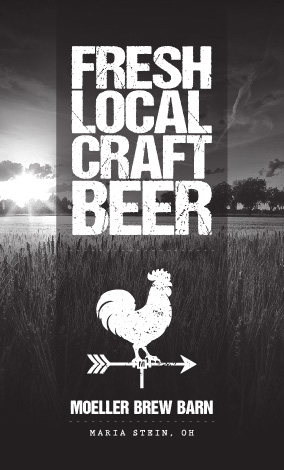 Columbus – The baseball that Dominic Canzone launched to dead center field hadn't hit the top of the batter's eye when Ohio State coach Greg Beals already had popped his head out of the dugout and pointed to his left arm in the direction of the bullpen.
Beals was going to use closer Andrew Magno against Wright State only if it was a save or win situation, and Canzone made that possible with a two-run shot of a home run with two out in the bottom of the eighth inning.
Magno made short work of the Raiders on 15 pitches as the Buckeyes came up with a rare come-from-behind victory with a 6-5 decision Wednesday night at Bill Davis Stadium.
Canzone had to have a wide smile rounding the bases. He's having a fantasy league-type season as the front-runner for the Big Ten offensive player of the year award.
First baseman Conner Pohl also had to be on a high after his two-out, two-run homer to right that gave Ohio State (25-23) a 4-2 lead in the fifth.
This wasn't your ordinary mid-week game. Wright State (34-15) is really good with victories over No. 11 Mississippi, No. 9 East Carolina, No. 19 Oklahoma State and Indiana.
"They are as good as it gets in our state, so it was a good win for us from the standpoint that we had a tough weekend,'' Beals said of the three-game sweep at the hands of Minnesota. "We beat a good team. We were a good team tonight.''
It went a lot deeper than that for Canzone and Pohl. They played with and against a lot of the Raiders in high school and during summer ball.
Canzone made sure to shake hands with a few of them afterward on the field.
"They are a great team and I know a lot of guys on their team,'' he said. "It was good to get a win against them and to see those guys after the game. We ground out a win. I played with one guy in high school and a couple of guys in grade school. One kid, Seth Gray, I played against in the Cape (Cod League).''
Pohl will be teammates with four Wright State players in a summer league.
"I know a lot of kids on that team – like about 10 guys on that team,'' he said. "It felt like I was playing in high school again. I said a couple of things to them that went back and forth. I know their first baseman, second baseman, third baseman and a lot of their pitchers.''
Pohl had a rapid response when asked how important the win was for the Buckeyes.
"It gives us bragging rights, for sure,'' he said.
Wright State (34-15) lead the Horizon League by 2 ½ games, but the conference traditionally has put only its champion via automatic qualifier into the NCAA tournament.
This fun-to-watch team was 127-for-154 in stolen bases before the first pitch, and it tagged on five more, three of them by J.D. Orr.
In 2016, Ohio State defeated Wright State 7-6 in the first round of the Louisville Regional, but lost the elimination game 7-3.
"Unfortunately, their league doesn't drive their RPI,'' Beals said. "No doubt about it, that's a good baseball team. They play with an edge to them, especially when they come to our place. We're used to that. We're going to get everyone's best from our in-state schools and in-state rivals.''
Beals "scripted'' the pitching in this game in that each of the six relievers he used knew exactly when and how much they would pitch.
Freshman Joe Gahm gave Canzone a chance to win it by getting out of his own jam in the eighth. He gave up a double and walk with one out before striking out Damon Dues and Peyton Burdick.
Third baseman Marcus Ernst also gave Canzone his shot with a single to left with two out in the eighth.
"That's huge, just him stepping up like a freshman and extending the inning,'' Canzone said. "I got something up and was able to extend my hands a little bit.''
Canzone, a junior from Sagamore Hills in northeast Ohio, is batting .360 with 13 home runs and 35 runs batted in as a leadoff man.
It's not just that he's putting up numbers, but the fact that so many of his hits come when the Buckeyes need them the most.
"I see it every day and have seen it for three years, plus the recruiting time,'' Beals said. "We've known that Dom is special. He has a knack for hitting, plus he has developed power. He can also hit a backside grounder, which he did tonight. They're playing a big shift in that situation.''
What Canzone did was go with the pitch through the vacant shortstop hole in the third inning with a beautiful piece of hitting.
He has been an outstanding hitter since he joined the team, but has risen to a higher level this season.
"It really has been the constant grind – not just me but everyone battling through – and going to work every day just trying to get better any way you can,'' Canzone said.
The newfound power has come with Canzone pulling his hands back farther when loading his swing.
Ohio State left the bases loaded in the third and two on in the fourth when Pohl stepped to the plate with two out and Dillon Dingler on first after a single to left-center.
His homer also was a no-doubter.
"They were throwing that soft lefty (Bradley Deboutte) who was throwing across his body a little bit,'' Pohl said. "(Assistant coach Matt) Angle and me talked before my AB and he said he would try to get me outer third and try to get me to roll over. He said to lay off outside and wait until he comes in. Basically, I was sitting inside and he came inside and I turned on it.''