Senior Tim Knapschaefer threw the gem of his high school baseball career, struck out a season-high 13, and cruised to an eventual complete game, three-hitter.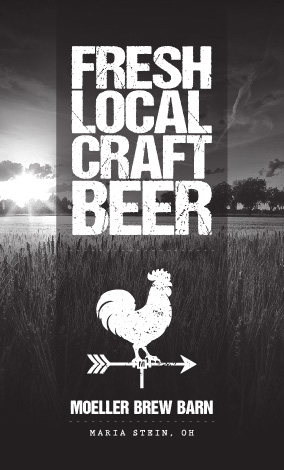 Maria Stein, Oh – Six months ago things didn't look so rosy for Marion Local's Tim Knapschaefer.  Playing in a pickup basketball game he blew out his left knee, and prospects for his senior baseball season weren't that good.
But time heals all wounds, apparently, and it helps when you're eighteen years old.  Just ask someone who's sixty and trying to get over knee surgery.  And Tuesday night he put the stamp on his recovery with a complete-game, two-hitter in a 8-1 win over Fort Recovery.  It marked a return to .500 baseball for his team (8-8), and it made up for some disappointing losses along the way – games lost in the seventh inning when victory was as close as three outs, or less.
But no such thing on Tuesday as the Flyers held a close 2-1 lead against Recovery and starting pitcher Kody Shinaberry as they came to bat in the bottom of the sixth.  And then….boom!
Catcher Darrin Hays led off with a double.  Matt Link singled.  Brandon Fleck lifted a high fly ball to right field that stayed up long enough to become friendly with a 15 mile-per-hour wind and drift out of the park for a three-run homer.  Suddenly the score was 5-2, but Marion was hardly through.  They would send ten men to the plate, score six times, and make the outcome academic.  All that was left was the statistical facts for Knapschaefer.
They were…1 run (earned) on 3 hits, he struck out 13 Fort Recovery hitters while walking one and hitting one.  Impressively, from the final out in the first inning he struck out the side in both the second and third innings – seven straight via the punchout.
"We've leaned on him (Knapschaefer) for a couple of years now,"  said Flyers coach Paul Utendorf.  "But today he had all three pitches going, he kept guys off base, and today just happened to be his, and our, day."
He impressed everyone, including himself, with which will stand as his best high school victory to date.
"For sure I'm going to remember this game," said Knapschaefer.  "Especially after tearing my ACL in a pickup basketball game back in November.  That was stupid…a pickup game in the St. Rose school house.  Bad call on my part."
"He got more and more confident after those first couple of innings,"  said Recovery coach Jerry Kaup.  "He got more confident and we got less confident.  He just came right at us and said, 'here it is, hit it'.  But we didn't, and it's hard to win when you have thirteen hitters strike out."
Marion jumped out to an early lead with an unearned run in the first following an error by Recovery third baseman Joe Homan on made-to-order ground ball that would have been the third out of the inning.  But that error allowed Kyle Francis (hit by a pitch) to score.  They added another unearned run in the third when Reece Hess walked and eventually scored, aided by another error in the inning by Homan.

But the point was…Recovery's Kody Shinaberry was pitching well himself, giving up just two hits through the first five innings.
But he couldn't outpitch Knapschaefer, who actually carried a no-hitter two outs deep in the fifth, when he hit eighth-place Coby Wendel with a pitch, and then the #9 hitter, Regan Martin tripled to right to drive him in and cut Marion's lead to 2-1.
But Knapschaefer then struck out Ryne Post to strand Martin, the tying run, at third, and that seemed to inflate Knapschaefer, while letting the air out of Recovery's sails.  From that point he cruised, striking out the side in the sixth while giving up a hit, and retiring the side easily in the seventh, despite the Indians' third and final hit.
The winning line…8 runs on 8 hits and no errors for Marion Local.
On the other side…1 run on three hits and two errors for Ft. Recovery.
"Good for him [Knapschaefer] because he really pitched a nice ballgame," added Kaup.  "But if we could have gotten that other run across in the fifth it might have been a real ballgame.  But right now there are some things that we can do better to improve.  Kody Shinaberry pitched well today for five innings, so while the final score wasn't positive for us, there are some positive things we can take away from this."
And some positives for Marion, as well, as there's a month's worth of baseball yet to play and the Flyers, with a veteran lineup, and a strong lead from Knapschaefer on the mound, are a threat to do damage to the unsuspecting.
"I've worked really hard to get back from the knee injury,"  he added before going to the outfield for post-game running along the outfield wall.  "It really helped that my changeup was working well today.  I have a cutter and that was good, so that gave me some leeway until I got the curve going.  I didn't have to rely on my fastball.  I'll definitely remember today because it was my first win of the year."
And those remaining teams on the schedule will remember, as well, including Coldwater, who hosts Marion next Tuesday.  There's a pretty good chance that Tim Knapschaefer will pitch.  For the Flyers…things are suddenly looking up.