Fort Loramie showed one more vestige of 'ominous' to would-be Div. IV challengers, beating Versailles Monday night for the second time in two weeks…and without their 'A' game again.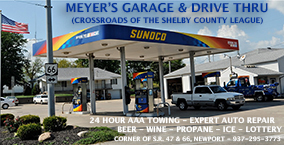 Dayton –  In Jeff Sanders' words afterwards…it wasn't sharp, it wasn't that clean, but it was a win.  Fort Loramie's 16th of the season without a loss, a 9-3 affair, came at the expense of the Versailles Tigers Monday night in one of those weeknight high school affairs at Fifth-Third Field.
They did it with 9 runs on 9 hits – third baseman C.J. Billing had a three-hit night – and committed only one error in the field.  It looked efficient from a sheer numbers sense.  But they had a lot of help.
Versailles 'gave' them five of those nine runs because their pitching couldn't find home plate.  Starter Matt Niekamp lasted only 2.1 innings, gave up 3 hits, but walked 5 and hit three batters.  And of those five walks…four of them scored, three of them in the third inning.
Teammate Nathan Wagner came on with one out in the third and pitched the next 3.2 innings, but while he only walked one hitter he was 'wild' in the strike zone – up with his pitches – and an aggressive Loramie lineup took advantage with three hits and that one walk in the fourth inning to score three times.
In fact, while Loramie wasn't that sharp with their own pitching, they took advantage of every opportunity they could squeeze out of nine hits, eight walks, and four hit batsmen…scoring one in the first, one in the second, three in the third, three in the fourth, and one in the top of the seventh.
Lefthanded ace Jared Middendorf started for the Redskins, but struggled with his own command while working the first three innings.  He didn't allow a run while giving up three hits, but he threw more pitches than necessary before surrendering the mound to Nate Raterman to start the fourth.
Likewise, Raterman pitched two scoreless frames, but he, too, was anything but sharp.
C.J. Billing took over in the sixth and allowed Versailles' three runs on three hits and a walk, because…he was 'wild' in the strike zone, pitches that were up in the eyes of Tigers' hitters.
"And they made good contact,"  said Jeff Sanders afterwards.  "Versailles hits pretty well and they stung some balls pretty good tonight."
Finally, Griffan Meyer, the anointed closer for the #1-ranked Redskins came out in the seventh and retired the final three outs, but had back-to-back walks with two outs before inducing the game's final out on a fly ball to center field.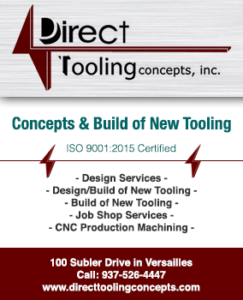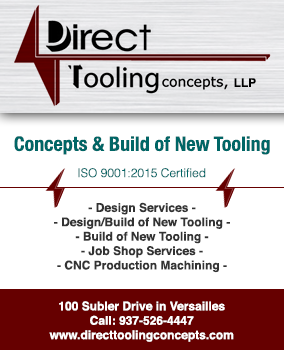 Versailles fell to 8-6 for the seasons (two of their seven losses being at the hands of Loramie) and coach Ryan Schlater counted it as a good tuneup for this week's looming conference games with Minster and Coldwater.
"You've got to throw strikes,"  he said afterwards, Monday.  "You can't get down early and walk that many against the defending state champs.  Matt (Niekamp) had thrown well for us the last time out, but tonight he just couldn't locate the fastball.  I do think tonight helped us for the way we came back in the sixth and scored three times, and now we have Minster (tomorrow) and Coldwater on Thursday.  I told the guys we just have to come out and play solid baseball."
Versailles dropped to 8-6 on the season with 3 runs on 6 hits and committed one error.
Likewise, Jeff Sanders was talking in terms of solid baseball with his post-game words.
"If anything tonight is a result in the inconsistency of our schedule,"  he said.  "Because of the rainouts tonight was the first time we've played in a week.  And because of that I'd say we were 'rusty' tonight.  We left a lot of guys on base (ten), we were a little sloppy in the field, and our pitching, yeah…it wasn't real crisp.  We fell behind in some counts and they're good enough hitters to take advantage.
"But again, when you only play once in a week, you come out here in an environment like this…we just weren't sharp."
But lack of being sharp notwithstanding, Sanders counted the experience of playing in Fifth-Third Field as an experience worth its weight in gold.
"It absolutely helps us to play in a facility like this, the spaciousness, all the seats, the atmosphere…it's a bigger stage,"  he added.  "That way if we're fortunate enough to play in another stadium like this, this year, it'll feel like we've been there before.  It helps to understand the nuances of a big field."
The point is…they're a senior-laden team with the talent and experience to be undefeated, even when not at their best. And when they are Loramie has shown its capable of beating teams like Wheelersburg, a three-time state champion and playing one division higher.  The tournament draw comes a week from this coming Sunday, and presumably if the weather cooperates they're going to get to the post-season rust-free.
And rust-free, the way they're playing, is worry-free.