Two things dominate this Thursday write, prior to a big weekend of area baseball, the Master's, and television TV.  I'll keep it simple, I promise.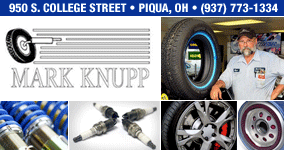 Covington, OH – I don't know how many readers of this site are die-hard hockey fans.  That said, I wouldn't attempt to guess as how many of you frequent Columbus Blue Jackets' games.
But the Jackets did something in Wednesday night's NHL playoff opening round against 'hugely' favored Tampa Bay that would make you a fan if you weren't already.
There's a clip that'll run all day today of coach John Tortorella extolling his team in the pre-game locker room – one of those kind where they bleep out every other word and him telling the players to forget about who they're playing, and how good they are.  Just go out there and kick their a–!  I swear, I was looking for a wall to run through after I heard it…that's how pumped up I got as I sat there taking Ibuprofen for my arthritis and hooked up to a 'TENS' unit.
Then, they promptly go out and get behind 3-0 in the first period…and thanks for the pep talk, Coach.
But then…they work their way back into the game during the second period, eventually tie the game, and then win it 4-3 on a late goal in the third period.  AMAZING, and against the best team in hockey, and one they were given no chance of winning even one game, much less the series.
Bottom line:  In all the sports that I've either witnessed, or covered, you just can't beat playoff hockey!  Am I right, Ryan Brant (Jackie)?  And if Dickie Dunn writes it…it's gotta' be true.
Second item…..
There have been more than one to write to Press Pros in the past month about our coverage of Ohio State baseball.  And comments range from, "I'm a huge Ohio State fan, but I've never seen them play baseball", to "Went for the first time and except for freezing I thoroughly enjoyed it", to…."I've had enough of the eternal optimism and excuses.  Why doesn't this team win more?"
There are a lot of theories applied to Buckeye baseball and their nine-year run under Greg Beals, who took over for the hugely popular Bob Todd in 2013.  It is true that they have yet to win an outright conference title under Beals, but they did win the 2016 Big Ten tournament title, and they have gone to the NCAA regional tournament in two of the past three years, failing to advance both times.
And, it's just as true that most of the other Big Ten teams have struggled to make a name for themselves during that same period on a national scale.  People blame the weather (northern baseball).  People say it's not the same conference that Todd competed against (that it's tougher now than then), and there's the question as to recruiting the best talent against the likes of the SEC, the ACC, and schools that simply play in places where you don't freeze your a– off in March and April.
But the one thing that people overlook with all Big Ten teams is the major league draft, and its impact on those players selected that never finish their college playing career.  That is, they sign after their junior season and that talent is lost before it gives a team like Ohio State the maturity and competitive advantage to win against the rest of the league, and the rest of the country!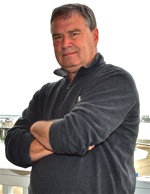 For instance, in the last five years the Buckeyes have lost, prematurely, Travis Lakins (Boston Red Sox), Ronnie Dawson (Houston Astros), Jacob Bosiokovic (Colorado Rockies), Tanner Tully (Cleveland Indians), Ryan Feltner (Rockies), Jacob Barnwell (Rockies), and Connor Curlis (Reds), just to name a few principles.  All signed and left before their senior season at OSU, and you CANNOT calculate their impact, titles-wise, had they remained in school to play their senior year.
And, the same can be said for Michigan, Illinois, Minnesota, and Indiana over that same period.  All have been raided (particularly for pitchers) by major league baseball.
On the plus side…that bunch of freshmen and sophomores currently playing at Ohio State have a good chance of joining those names in a couple of years, following right fielder and hitting sensation Dom Canzone come this June, another junior.  Canzone will almost certainly be a coveted selection in the draft.  The point is, then, it's not just a matter of talent for the Buckeyes, or coaching, but a matter of how quickly that talent can come of age…and what uniform they're wearing when it does come of age.  I promised to keep it simple, and that's the facts, Jack.
In the meantime…Go Bucks!