Their weekend collapse against Northwestern has left the Ohio State Buckeyes in a position of short term embarrassment and uncertainty.  So how do you respond in college baseball when you're threatened by a losing streak – called out by a team you're supposed to beat?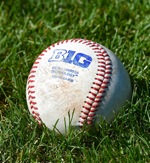 There were some long faces at Bill Davis Stadium Sunday as the Buckeyes left the clubhouse, and for good reason.
They had just been swept by the Northwestern Wildcats, a nice baseball team, but one that was picked far below the Ohio State Buckeyes by publications like D1 Baseball before the season's first pitch.  Ohio State was chosen in the top five of the Big Ten – Northwestern was picked in the bottom five.
But that, as they say, is why they play the games.  The Wildcats, under fourth-year coach Spencer Allen, swept the host Buckeyes in a series for the first time in 39 years – 13-5 on Friday night, 7-2 on Saturday, and 10-4 in Sunday's weekend finale.  That's 30-11 accumulatively, and the Buckeyes' bullpen gave up 23 runs on 25 hits during the course of those three games.
It dropped their record to 16-16 (2-4 in Big Ten).  But more, at the mid-point of their season the case can be made that the heaviest lifting yet lies ahead, with Michigan coming to Bill Davis this weekend before road games at Maryland, a home series with Iowa, and another road trip to Minnesota on the first weekend in May.
So what does all this say about competition at this level of baseball, and how you respond when there's so much more on the line than the "feel-good" of high school?
Well one, there's the realization that teams like Northwestern, on a given weekend, simply want it more than you;  and they played that way against Ohio State.
"They outplayed us,"  said Greg Beals.  "They executed better than we did."  And they did it in every phase – pitching, hitting, bunting, defense, and aggressiveness.
Two, there was a sense of Northwestern playing with an edge, knowing that Ohio State was more respected, and determined to prove that it's the size of the fight in the dog, not the size of the dog in the fight.
And therein lies the difference in how the Buckeyes responded this weekend, and the question as to how they'll respond in subsequent weeks.  What do you do to shake things up – to play up to your potential when your pedigree has been threatened?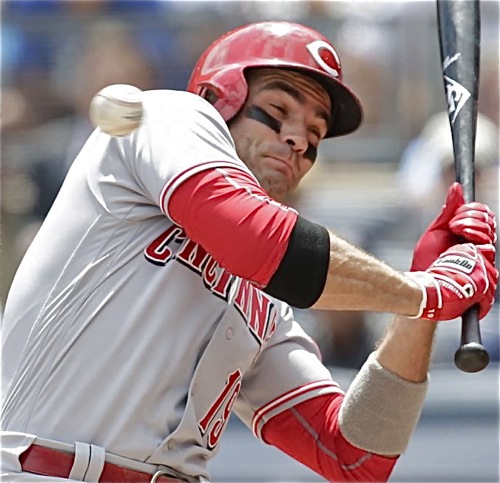 Without question this is a different day in college baseball.  If you watch college baseball games now from a center field camera angle you'll see that the average hitter stands right on top of home plate…and there's very little threat of pitchers knocking them back off the plate as was the case thirty years ago.  Back then hitters didn't dare take hacks at belt-high fastballs without fear of reprisal as they did during Sunday's nine-run Northwestern outburst in the seventh and eighth innings.  Retribution was the code of the game back then, and players and coaches understood that enough was enough. If you went too far someone was going to get flipped.
"It's something I try to focus on, pitching inside,"  said Buckeye starter Seth Lonsway, talking about his 3-run, 5-hit, seven-inning start on Saturday.  "I did my best to throw inside strikes."
Ah yes, Seth, but forty years ago they weren't trying to throw inside strikes, they were trying to send an inside message.  Stand too close and swing too aggressively and you're going to hear some chin music.  And when that happens players get hit and sometimes tempers boil over.  In fact it often happens in major league baseball, still, much to the dismay of commissioner Rob Manfred, who advocates a kinder, gentler brand of baseball and baseball image.
And while I wouldn't advocate throwing to hurt someone, I do defend pitchers when I say there's no other way of moving hitters back off home plate but to throw inside, hard and tight.
"You have to trust your stuff—pitch effectively and efficiently and make pitches," said Greg Beals following Sunday's game.  "And your stuff can be good, but you still have to make pitches. You can't just throw a 92 mile an hour fastball belt high and expect to get away with it, not at this level."
And that's true, but when hitters stand on top of home plate it leaves inexperienced pitchers precious little room to 'make' pitches.  And that's the age-old point in baseball, that occasionally you have to carve out more of that strike zone than the hitters are willing to give up, a fact that coaches are cautious about because modern baseball has become a product of the culture – kinder, gentler, and safer.  If you're ejected now for throwing inside, or for fighting, there's stiff consequences – suspensions and missed playing time.
And then there's the issue of culture itself, and high school players who grow up with an entitlement of mandated playing time and reward, whether it's deserved or not.  As I've written for years, God forbid if your son does get the opportunity to play at the next level only to find that there are no participation trophies…that there are real expectations as they relate to reputations, jobs, and playing time.  You're expected to respond when a team like Northwestern comes out and proves that they want it more than you do.
But the Ohio State Buckeyes aren't alone.  Every team at every level of baseball goes through times of losing and soul-searching.  The Reds had their own on Sunday when five players were ejected when their 8-game losing streak reached its boiling point.  And do such flash points help?
"It proves who's willing to fight for a job and playing time when your back is against the wall,"  former Reds manager Jack McKeon used to say when he managed in the minor leagues.
And relative to college and high school baseball there's certainly the matter of a different perspective.  But the point's the same.
It had been 39 years since Northwestern had swept a baseball series from Ohio State prior to this weekend, and enough was enough, as they proved.  And yes, heads were down as the Buckeyes left the clubhouse because they knew they had been outplayed.  And even when you're 19 years old, you know when you're manhood has been questioned.
Now, they've got 24 more games to answer.