If you're muddling through the day, perplexed by questions relative to the Reds (or baseball) that have flummuxed you for years, here's your chance to get out from under that cloud.  Send your questions to Press Press (use the contact link) and hall of famer Hal McCoy promises clarity and full disclosure. That said, uh…you know he doesn't see the best!
From Dave in Miamisburg, Centerville, and recently…your neighborhood 'pedicure' clinic: How long before I can break the habit of perusing the standings from the bottom up when checking on the Reds?
DAVE: With the Reds, you always start at the bottom and work your way up, just the way the Reds will have to do it. Until they prove otherwise, you still start at the bottom. As I sit in the Great American Ball Park answering this question, new Reds pitcher Tanner Roark is getting his sock yanked down by the Milwaukee Brewers, three runs in the first inning. Roark follows up on an awful start by Sonny Gray. That means two of the three new Reds starting pitchers have had their intials knocked off in their first start and the other, Alex Wood, is out of the rotation with a sore back. So for now, keep reading the standings from the bottom until further notice.
From David Waller:  Hal, when was the last time the Reds played a 'real' old-fashioned scheduled double-header with twenty minutes between games? And who was it against?
DAVE: That would require a whole bunch of digging and searching while I'm sipping my coffee and trying to stay warm in the GABP press box. And I don't think it would be worth it and that's not saying it isn't a good question. It is just irrelevent becuase you aren't ever going to see a true doubleheader any more. Owners no longer give away two-for-one. Doubleheaders are no longer scheduled. They are only played as part of a make-up game and they are separate and not equal. They play one game, empty the stadium, charge for tickets to get back into the stadium for the second game. So it is the owners who get the two-for-one. OK, I'll share this one with you. The last regularly scheduled doubleheader in the majors was June 10, 2017, when Tampa Bay hosted Oakland in a real twin bill. But the Rays still didn't draw enough fans to start a good bar brawl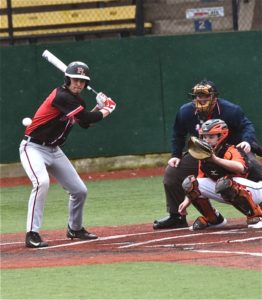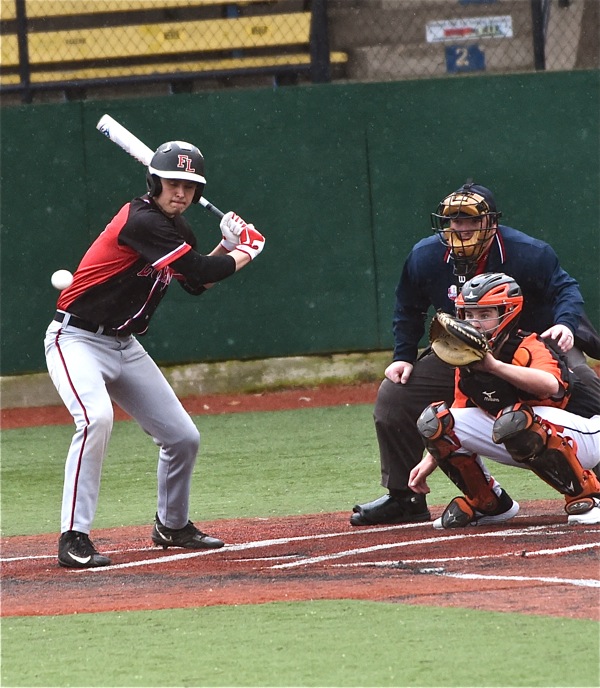 From Tim in Troy: Hal, Sonny Fulks wrote this week that enlarging the strike zone and widening home plate to 20 inches would be a good idea, and a way to shorten baseball games by creating more action. As a purist I think that's ridiculous. But as other sports evolve is it possible that baseball has outgrown the current strike zone and the 20-inch plate? I'd like to know what you thin
TIM: Indeed I am a baseball purist, too, and I am beginning to gag on all the changes baseball is making or the proposed changes. The game was basically the same for more than 100 years and suddenly they have to tinker with the game so much it is hardly recognizable any more. All this crap about speeding up the game makes me want to barf. If you love the game and pay good money to go see it, why are you in such a hurry for the game to end? You have already dedicated a day or a night to a baseball game, so who cares if it goes three hours? I don't. Play on, guys, play on. And making the strike zone as big as Delaware and as wide as the Mississippi won't solve anything. Umpires still call the strike zone they way they see it and want it. LEAVE THE DAMN GAME ALONE!!! Is that clear enough where I stand?
From Gerry: Been a couple of years since I've written in, but wondered if you ever collected baseball cards, and what your favorite year, brand, or individual card might have been?
GERRY: Of course I did. Didn't we all? And didn't we put all our doubles and triples and no-name cards in the spokes of our bicycles? And, yes, when I went off the college my mom raided my closet and threw away all those precious cards I collected. And I'm sure I ruined more than a tooth or two chewing that sugar-loaded bubble gum that came with them. I was a big fan of Bowman's. In 1954 I was 14 and I dearly wanted Al Rosen card. So I bought and I bought and I bought. No Al Rosen's. I had 17 Ferris Fain cards 12 Dave Ferris cards, but no Al Rosen. Only years later did I discover that Rosen was under contract with another company and there was no 1954 Bowman Al Rosen card. Now they tell me.
From Jasper in Youngstown: Hal, as a professed Indians fan does it tick you off to see their logo change, and doing away with Chief Wahoo? And is there anyone left in America that's not offended by something?
JASPER: At the risk of being banned from all native American reservations, yes, it does tick me off, make me angry, make me shake my head. I grew up in Akron, 30 miles from old Municipal Stadium, and hardly a day passed that I didn't have my baseball cap with Chief Wahoo on it. Chief Wahoo IS the Cleveland Indians. It is a symbol of the Cleveland Indians and not a mockery of native Americans. Hey, I'm Irish and I have no anger toward Notre Dame for having that silly leprechaun as a mascot. There is so much wrong with the world we live in and to me logos and mascots are at the bottom of the list. And heck, it (political correctness) has reached into baseball. They no longer say 'the disabled list', it's now the injured list because 'disabled' is offensive. And yet there is a Disabled Act being discussed in Congress. Go figure.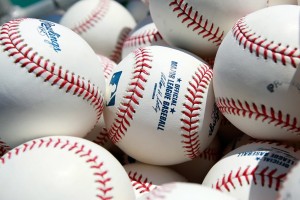 From Bob Spencer: Hal, I just bought my grandson a Rawlings major league baseball and paid better than $20 for it. Can you share (if you know) what Rawlings charges the Reds for these, assuming they get some kind of volume discount. When I was a kid a good baseball cost about $3 bucks.
BOB: Are you ready for this? Major League baseball purchases all the baseballs and distributes them to the teams. MLB pays approximately $5.2 million a year on baseballs. That's a lot of cowhide. Yes, cowhide. Baseballs no longer are made from horsehide and you can no longer yell to a teammate, "Hit the ol' horsehide." When I was a kid, baseballs cost about $2.50, but even at that bargain price none of the kids in my neighborhood could afford one. We would go to a high school game ore an amateur game and wait for a foul ball. One of us would grab it and take off. And when he knocked the cover off that ball, we'd wrap electriian's tape around it and use it until somebody knocked it down the sewer. Twenty bucks for one ball? They used to make rubber-coated baseballs that you couldn't destroy with a pick-axe. Whatever happened to them?
From Hal in Westerville: Do you remember the Reds pitcher named Ross Grimsley, and what happened to him after he left the Reds? Is he still around, still in baseball, and perhaps in Cincinnati?
FROM HAL TO HAL: Yes, I certainly do remember Ross Grimsley. He was, uh, a bit different. He was married to a beautiful girl and said she was a witch and practiced sorcery. He went by Ross Albert Grimsley III and pitched for the Reds, Baltimore, Montreal and Cleveland. His father, Ross Albert Grimsley II, pitched briefly for the Chicago White Sox. Ross III wasn't bad. His career record was 124-99 with a 3.81 earned run average. That would get him $30 million a year right now. After his pitching career he was a major league pitching coach at several venues. When last seen, the 69-year-old lefthander was the pitching coach for the Class AA Richmond Flying Squirrels, but he no longer holds that position. Word is he is retired and living with his wife in the Baltimore area.
From Scott in Bradford: Hal, what's the howling sound you hear from GABP during Reds' broadcast on TV? When did that start, and when will it end?
Scott: I hope it ends yesterday. I hate it, can't stand it. While there is a guy in Cincinnati who claims it, it really started a few years ago in Pittsburgh. You never hear it until late in the game when the game is out of hand and most of the fans are gone. The ones who stay and howl at the moon are the ones who consumed the most alcoholic beverages and at that point of the game they don't know a slider from a foul ball or a baseball glove from a croquet wicket.