There's no more Chief Wahoo in Cleveland, or at least on the Indians' uniforms, which tells me that major league baseball is willing to sell out to the highest bidder…and call it 'diversity'.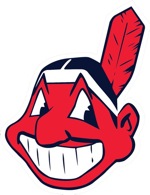 Suddenly, after being a Cleveland Indians fan for most of my 67 years, I no longer have an interest.
It has nothing to do with baseball.  I will still think fondly of Bob Feller, Bobby Avila, the '48 Series, Sam McDowell, Sonny Siebert, Gomer Hodge, and Joe Charboneau – names most of you never heard of, so you see I really am invested.
But now I don't go there anymore.  Not that I won't watch them on the MLB package if they're playing…and not that I'm not a fan of Terry Francona (the current manager whose dad Tito was one of my boyhood heroes).  But I'm not interested in the Cleveland Indians in 2019 and for no better reason than their selling out to the pressure to remove their age-old logo, "Chief Wahoo" from their hats and uniforms.
To be brief (because this doesn't deserve the attention it's gotten already), people claiming to be native American have in recent years demanded that major league baseball make the Indians remove the logo, and even change the name of the team, because they deemed it insulting, demeaning, and discriminatory, claiming that the Indians were making "blood money" at the expense of native Americans.  Some guy in Toronto named Douglas Cardinal, of Blackfoot descent, actually filed a human rights violation prior to the 2016 playoffs, claiming that the logo and the name "Indians" was "hurtful", and he wanted the Indians to wear different uniforms during their series with the Blue Jays.
Like true baseball fans in many markets, I'm disappointed in major league baseball, and the Cleveland Indians.  This is not "blood money", it's just baseball.  It's a tradition, and a logo, that should be 'grandfathered' with respect to many of the age-old symbols of sport.  Frankly, it would be easy to claim that the term "Yankees" is hurtful to me, drawing upon old Southern slang which meant money-grubbing northerners and stories about pillaging federal soldiers from the Civil War era and General William Tecumseh Sherman.
Having a lot of Irish blood in me, I could claim it hurtful to think of Notre Dame University as being the 'fighting' Irish, but I don't because it's just an innocuous nickname – a marketing moniker.  I've never heard Hal McCoy complain of his being depicted as a mad leprechaun.
Being out West a lot during the fall, I frequently ask 'real' native Americans who work as ranchers in North Dakota if they're insulted, or embarrassed by teams in Cleveland and Washington (Redskins), who use native American references as nicknames.  I've yet to ever hear one of them say "yes".  They're more concerned over how to make a living, the price of cattle, grain, and government policies on trade – "real issues" that govern their lives.
And I frequently bring this up…that if Douglas Cardinal and others claiming disrespect were that passionate about sports teams disparaging the legacy of the American Indian they'd go after the thousands of high schools – Piqua, Fort Loramie, St. Henry, Fort Recovery, Springfield Shawnee, Bellefontaine, and others.  But they don't, because there's no money in it for them.  Major league baseball and the National Football League represents "real" money, influence, and recognition.  The Wayne Warriors aren't going to get headlines or bring attention to the American Indian Movement of Ohio.  The Cleveland Indians do.
This isn't racism.  This isn't an issue of disrespect.  And it isn't a matter of honor, as some defendants of the Chief Wahoo logo might claim.  It's just a cartoon logo depicting baseball in Cleveland, Ohio, and one that's never brought shame to any individual or prevented him, or her, from making a living.  It's just one more vestige of political correctness when there are so many other, bigger, issues to resolve.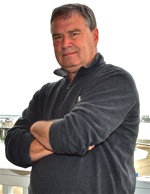 So, do I miss another symbol of the best days of baseball that's passed on forever, while we lobby for universal use of the designated hitter – while we enact rules that say a pitching change must face at least three hitters, while we tinker with the idea of robot umpires for maximum accuracy and fairness, and starting the tenth inning of a game with a runner standing on second base?  You bet I do;  and, I will not burn my Chief Wahoo hat.
And one more shot at major league baseball, if you care to indulge me.
When Rob Manfred says this is about baseball's desire to embrace diversity…read between the lines.  This is about marketing, and TV contracts, and the off chance that someone viewing will be offended and not watch – will not buy the MLB package, or that General Motors won't buy an ad.  This is grass roots America – money, influence, talking out of both sides of your mouth for the sake of making EVERYBODY happy, and doing it in the name of baseball.
Actually, I hope if backfires on Manfred and MLB.  Because the person most likely to be unhappy in the end…is the baseball fan, the real vanishing breed in America!