After Thursday's demonstration of who's boss at Michigan State, I have one thing to say (again) to those who say that there's no place for coaches with personalities like Tom Izzo.  All those (participation) trophies you have in your basement?  They don't mean a thing.
Columbus – Michigan State coach Tom Izzo is taking a lot of scrutiny and debate today (Friday) over his publicly getting the face of a player in yesterday's NCAA win over Bradley University.
That player was Aaron Henry, a freshman, and Izzo came out on the court to yell at him during a timeout because Henry was lazy…didn't hustle…and left his team vulnerable by jogging back on transition defense.  The long-time coach was first seen running up to the forward, and then it continued during the huddle when he lunged at Henry and had to be separated by guard Cassius Winston.
Said Izzo, "What's wrong with challenging a kid that makes some mistakes?  Aaron Henry—trust me—did some things that you can't do as a starter on a top-5 team at the end of your freshman year. They were effort related.
"I did get after him. He did respond," Izzo added. "He did make a couple of big buckets. He did make some big free throws but that's not good enough. It's one-and-done time. The 'my-bads' are out the window."
Henry finished the game with 3-of-7 shooting for eight points in 29 minutes, but grabbed just three rebounds and committed five of the Spartans' nine turnovers, all in the second half. After getting chewed out by Izzo for defensive lapses early in the second half, Henry recovered to set a critical screen on Matt McQuaid's 3-pointer.
The issue, of course, is people like Izzo and Bobby Knight who will not stand for kids' insolence, or attitude about team, and commitment, hard work…and hustle when they know what's expected.  And in this day of 'reasoning' with kids, finding that kinder and softer way that culture demands, Izzo is having none of it.  He's won national titles by doing his way, and he's not going to change.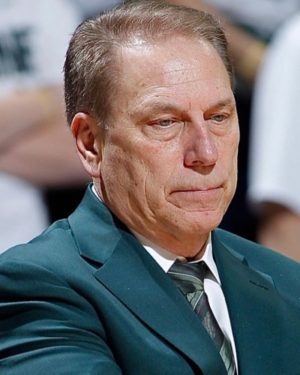 Ironically, if we as fans, as parents, and as concerned citizens had any sense…we wouldn't want him to change.  People like Tom Izzo make people like Aaron Henry better by not accepting mediocre effort and commitment.  They do not let the tail way the dog!
But this morning on the sports talk shows…that was all the discussion.  On ESPN Jalen Rose and Jay Bilas said this about Izzo:  "It's fine for him because he has the legacy, but I wouldn't advise young coaches to try to do what he does,"  said Bilas.
And why not?  We're coming dangerously close in America to becoming so soft, and so sensitive, that soon there'll be no competitive example of any kind to follow.  And parents who demand that coaches treat their kids with respect they haven't earned are totaling missing the point of what that example can mean.  In short, you're making a fool out of children by telling them that they're OK just the way they are, and that coach is just a bully and out of touch –  'old school'.
Well let me tell you, I've lived it.  I've often shared my own experience of giving up a home run as a freshman pitcher at Ohio State and having then coach Marty Karow come to take me out, grab my by the shirt and say, "I'm sorry I brought you on this trip (expletive deleted)."  It made a powerful impression.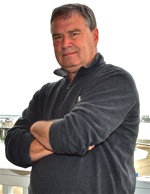 When I told my parents about it the following week they sat quietly until I finished.  Then my dad said, "Sounds to me like if you want to play you need to get better."  That was all.  There was no feeling sorry, outrage, or calling Ohio State athletic director Ed Weaver to complain about harsh treatment.  No, it was just, "You need to get better."
At the rate we're going in America the next generation won't be able to fight it's way out of a wet paper bag.  Any foreign country that wants to come in and take us over will do so without a fight, as Nikita Kruschev predicted in 1960.  All we'll care about is being fair, global warming, and redistributing the wealth.
And at places like Michigan State and Ohio State, where there'll be plagues commemorating men like Tom Izzo and Woody Hayes…my God, those will have to come down.  We'll look at them, shake our heads, and say, "There has to be a better way."
But I doubt if there is.