We're rapidly coming to a point where if we don't want incidents to happen at basketball games that cannot be justified, or that overshadow the game itself, it's time to face the reality that bad behavior deserves consequences.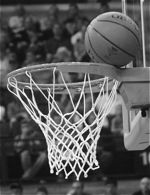 In the wake of Monday night's NBA incident in Utah, where Oklahoma City's Russell Westbrook and a Utah Jazz fan engaged in a racist and threatening exchange during the game, the question on ESPN Tuesday was…what could have been done to avoid such an encounter, and what should be done about it after the fact.
Well, for one it cannot be condoned with the argument that because NBA fans pay hefty prices to sit that close to the court and the bench…they're allowed more lip lenience (or any) to justify their support of the league, and players' salaries.
Nor can it be justified on the premise that it's just adults with too much beer in them behaving badly.  Take the beer away and you take the problem away.  Not necessarily, because….
This same problem often exists in high school games at the end of the court, with no beer, no adults, and no $100 tickets that say…I paid enough to get in here.  I'll say whatever I please.
Every year I hear high school student sections go over the line in their provocation of opposing players, based on physical appearance, based on differences in social class, public versus private, and yes, and sadly…tacit references to race, or just human difference.
Two years ago, when Versailles played Roger Bacon in the Division III regional round, Versailles' Justin Ahrens, admittedly, didn't have a very good game…and he didn't have a very good game in front of then-Ohio State coach Thad Matta, who had come to watch.  The Roger Bacon cheering section, sitting on one end of the court, picked up on this and unmercifully rode Ahrens with the familiar, and well-worn taunt, "over-rated, over-rated", and worse.  There was some profanity.  And at one point one of them yelled during a timeout, "Hey Thad, we got three guys better than him."
And this goes on at higher levels than sectional, district and regional.  It has occasionally gotten pretty bawdy at the state tournament, as well, especially between schools with opposite racial dynamics.  It's awkward, it's uncomfortable for the fans to observe, but it's also tolerated to an extent that's out of line with the term "respect the game", and "respect your opponent."
What's hard to understand about all of this is the presence of school personnel, who stand in front of those cheering sections and largely ignore what's being said.  Yes, I have seen some turn around and tell someone to "cool it", but usually early in the game.  When the game comes to its climax in the final minute, their influence is too often missing.  They get caught up in the cheering, and the outcome, like everyone else.  Over the years I've rarely seen someone single out an adolescent offender from their crowd and escort that person out of the gym.
What I'm saying is this.  If you don't want what happens in an NBA arena, you start by making that point in a high school gym.  Public, private, socio-economic, regular season or tournament…it doesn't matter.  Send a message that bad behavior, regardless of age, and regardless of the fallout, is not to be tolerated.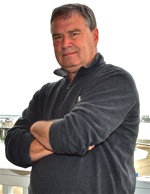 By the same token, I'm not an alarmist, or a prude, and I don't get upset by things like, "we can't hear you", or "scoreboard, scoreboard".  Some states have actually outlawed taunting of any kind at sporting events, or attempted to – Wisconsin, for one.  The best of all time occurred several years ago in Columbus when one of the Cincy GCL schools started chanting, "We've got Jesus" during a timeout.  The public school cheering section at the other end countered immediately with, "We've got girls."
But there is a point where we all know when someone in a student section has gone beyond the point of adding to the competitive environment.  We all have a conscience as to what constitutes bad behavior.  And then, too, we all profess that we want to see what's fair.
Well it's not fair to anyone for someone to make a fool of themselves.  Teach them young, as the old adage dictates.  And adults, if you're there with 'em, and you do nothing because it's just "kids having fun"…shame on you.
They learned that it was OK…from someone.