The clock is ticking on the final days of Marty Brennaman's tenure as Reds broadcaster, and with it…probably the last days of someone with a legitimate platform telling us the truth about athletes, sports, and what he sees.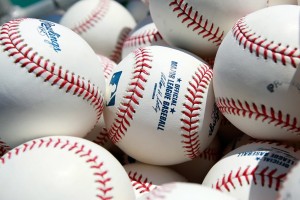 It's taken me a couple of months for the reality to hit home. That's how long it's been since Reds broadcaster Marty Brennaman officially announced that this would be his final year at the club's day-to-day broadcaster.
And who believed, anyway, that it would ever end – forty five years after he replaced Al Michaels back in 1974?
I'm tellin' ya, if you don't already know…we've been blessed. The man is one-of-a-kind among contemporary play-by-play men in all of sports. He has the voice, he has the delivery, the style, and most of all…he has the on-air personality to make people want to listen seven days a week. And not only listen, but listen to a team that really hasn't been very good for about twenty of his forty five years.
I've met Marty on a couple of occasions, and I can truthfully say that while he was cordial, he didn't exactly change my life. That is, he didn't invite me into the booth, as Dodger broadcaster Vin Scully once did at Fulton County Stadium, in Atlanta, and take ten minutes to make me feel like he was as excited about meeting me as I was about meeting him.
But I don't expect that of broadcasters, anyway. What I want to hear when I tune in to the Reds on WLW…is the truth.  Brennaman's personality on the air is all that I really want and care about for those three hours (if you can listen that long). We don't need to be pen pals!
No, just tell me what's going on, and Marty Brennaman has always been candid about what he observes during the course of a Reds game – good and bad!
"When he first took the job I asked him in an interview if he was going to favor the home team during his broadcasts," says hall-of-fame beat writer, Hal McCoy. "And Marty said , 'You have to show some partiality to the home team.' Then I wrote in my column that he was going to be a 'homer', like everyone else. And when Marty saw it he jumped my case and said, 'I am not a homer. I call it like I see it.' And he has for all these years."
And now, six months before he leaves the air for the final time, he's still calling it like he sees it.
Last week, during a broadcast of a spring training game, a particular Reds pitcher was struggling to find home plate, about which Brennaman finally noted, "You know, this guy's been up here for a couple of years now, and it doesn't appear like he's getting any better." Vintage Marty!
I'm going to miss that when it's gone…because I'm sick of hearing, and reading, broadcasters and writers make excuses for athletes that come up short of expectations, especially at that level. Look, we're not stupid, and when so-and-so is getting paid five million a year to throw strikes, and he can't, I don't need to have smoke blown up my butt – not at $75 a seat for a good view if you see a game in person. Or, even $35 a seat for a poor view from 400 feet away.
However, it's become part of our culture now, as my grandmother always cautioned…that if you can't say something nice, then say nothing at all. But frankly, what I often observe when I watch major baseball, the NFL, the NBA, or whatever, deserves crickets!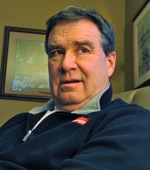 Even at the amateur level, when you have the temerity to share that teams lose because they shoot 54% from the foul line…even that now draws the rebuke of readers who respond by saying that they're doing the best they can – that it doesn't need to be written.  But 54% will never stand as doing the best you can, which only magnifies the reality that we no longer have the stomach for hearing the truth.
Marty Brennaman has never cared. He's called players lazy. He's called players over-rated. And I've heard him call out players who were simply overmatched. And that's refreshing for $75 a seat, or even $199 a month for Direct TV. A lot of us know when we're being duped, and Marty has never asked anyone to believe otherwise.
My only regret now is that he's too old to run for Congress. But he's also old enough to recognize how miserable he'd be if he were part of it. Can't you just hear him saying? "They've been at this now for about 250 years…and it doesn't appear like they're getting any better."