Anonymous for the first two months of the season, freshman Justin Ahrens is suddenly the ray of light in what was a dark competitive profile in Big Ten play.  The Versailles lefty has brought some 'fun' back to conversation about Buckeyes basketball.
Columbus – The point in the season where college basketball coaches laid down exactly what they've got for opponents came and went weeks, if not months, ago.
In the Big Ten, though, it appears that 28 games in that Ohio State might have come up with a hole card that has 13 coaches thinking they should have brought dark sunglasses to the table to hide their surprise.
What freshman forward Justin Ahrens has done the last three games might change the way everyone will attempt to defend the Buckeyes from here on out.
Before, Ahrens was the exuberant blond on the bench with one of the more interesting haircuts in the conference – with Matt Haarms of Purdue and Bruno Fernando of Maryland waving a towel.
Now, he's getting his name on the Big Ten Network, ESPN, and social media as that kid marksman.
It started innocently enough when coach Chris Holtmann rewarded Ahrens for his hard work by letting him start the second half of a 63-49 victory over Northwestern on February 20.
The move made sense with Luther Muhammad, another freshman, looking as if he would never make another shot and senior graduate transfer Keyshawn Woods and senior point guard C.J. Jackson playing so inconsistently.
"I try to bring it every day in practice,'' Ahrens said. "You have to come and punch your ticket every day. When it's game time, practice makes perfect and you are ready to go.''
He responded with a reverse lay-up after taking a pass racing across the baseline and an impressive dunk.
The situation got more interesting when Ahrens bombed away for three treys from NBA range in a 72-62 loss at Maryland on Saturday.
Then came the knee buckler when he went 6-for-10 from three-point range, had a driving lay-up and made all nine of his free throw attempts for 29 points in 27 minutes in a 90-70 smashing of No. 22 Iowa on Tuesday at The Schott.
"I was hot and it was going up,'' he said without a trace of braggadocio. "I always have a lot of confidence. It's something I've been trained to do. Regardless (of what happens), I'm going to have confidence.''
Ahrens said part of his success might have dealt with the Hawkeyes probably not having much video of him to put together a decent game plan. Coach Fran McCaffery said he and his staff had seen plenty, but that his players were lacking defensively in man to man and zone.
"Honestly, you know that's great,'' Ahrens said of his big night. "But I'm just focused on us getting to the tournament and that's all that's really on my mind. We're excited for it. We've got to keep working.''
He later said, "I like bringing energy to the court.''
Reporters have asked Holtmann why Ahrens hadn't played more than his previous high of 17 minutes against Purdue on January 23.
It's simple: Behind the scenes he has grown from a Division III high school superstar at Versailles into a budding all-around player.
"He obviously has really been shooting it well,'' Holtmann said. "He has been a kid who has grown as the season has gone along.''
The team aspect, he said, is what has gotten Ahrens out of his warm-ups and into the thick of it.
"He has lost himself in that,'' Holtmann said.
Purdue (21-7, 14-3) won't be caught unaware of Ahrens when it plays Ohio State (18-10, 8-9) at 2 p.m. Saturday at Mackey Arena in West Lafayette, Indiana. It is tied with Michigan State for first place in the conference with three games remaining and has a lot to lose.
Ahrens is the first to admit that he tiptoed around the court trying not to mess up during his early games.
It looked as if Holtmann played him in some games as a small reward for his practice habits and to prevent boredom.
Holtmann beat out Michigan and Xavier for Ahrens' signature on a national letter of intent in October 2017. The race was narrowed to the Buckeyes and Michigan after he had in-home visits on September 22.
Now, he looks to be a really good fit.
It was about an hour before practice last week when Ahrens walked through the security entrance on the loading dock of The Schott looking as if he were pretty comfortable in his own skin.
Ahrens is about 7 ½ months deep into his freshman year, but he was one of the gang chatting with Ohio State's leaders, Kaleb and Andre Wesson.
The temperature was 34 degrees with a wind chill in the low 20s, but Ahrens also was comfortable with his look. He wore a winter coat, but paper-thin sweatpants and flip-flops in sticking his nose up at the weather.
Really, there could have been 3 feet of snow on the ground and it might not have messed up his day.
These are good times for him. He's getting a healthy whiff of playing time on a team that is very much in the conversation for an at-large bid to the NCAA tournament.
Through the Buckeyes' first 25 games, he looked more like a preferred walk-on. He averaged 6.4 minutes playing time in 16 games and in nine games didn't take off his warm-ups in getting the dreaded "DNP'' or did not play next to his name in the box score.
But Holtmann was paying keen attention to what Ahrens was doing in practice and even with a towel in one hand. He saw a player who busted it every day and was getting a better understanding of the college game.
His work against Northwestern was encouraging, but a national television audience on ESPN and 17,569 Maryland fans inside the Xfinity Center found out that he could do more with his hands than wave a towel.
When Jackson was ruled out with a left shoulder injury less than an hour before tip-off on Saturday, Holtmann moved Woods to the point and started Ahrens on the wing.
Ahrens made 3 of 5 three-point attempts and totaled four rebounds, one blocked shot and two steals.
"That was something I've been looking forward to – starting my first college game – and it was good,'' he said. "Technically, I didn't know I'd start until before the game. But the previous couple of practices Coach had me in with the starting lineup going over the plays.''
Asked what kind of emotions Ahrens showed in the minutes leading to the start at Maryland, Andre Wesson said none, really. He was ready to play some ball.
Holtmann saw the same thing.
"I'm sure he was excited, but I don't know if I noticed anything other than preparing for the game,'' he said.
That wasn't the case when Holtmann told Ahrens to report to the scorer's table to start the second half against Northwestern.
It was one of those "Who, me?" moments.
"It's just the energy he brings,'' Andre Wesson said of Ahrens' value. "Like Coach Holtmann said, it's the energy on the bench and the energy he brings to practice. He brings us to another level, kind of. It's also his ability to shoot the three. That helps us as a team.''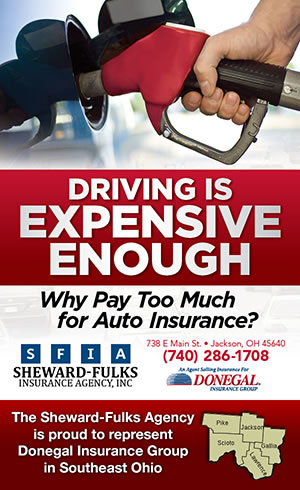 Ahrens started again against Iowa. If he keeps it up, he'll be limited to using a towel only to wipe sweat off his body.
"This is not something that I wasn't expecting,'' he said. "Coach told me to get better day by day and believe and fall in love with the process. When your time is called you've got to be ready. It has been years of hard work put in.''
Ahrens even had the audacity to put his left index finger to his lips to the crowd after his third three-pointer.
"That was just the heat of the moment,'' Ahrens said. "We were making a run and cutting the lead down. The crowd was getting loud. It just happened and, regardless, it shouldn't have happened. We were down by six. Coach loves the swagger, though. I had some open shots and the shots fell. I feel a lot more comfortable on the floor getting and taking shots like that.''
Until the last two games, sometimes he played as though he didn't want to mess up the team's plays and understood he was the third, fourth and fifth scoring option.
Things changed against Northwestern when he began to look like he was one of the boys. Against Maryland, at times he all but demanded the ball.
"That was the first time I've been in the rotation, and I felt good out there,'' he said. "I felt comfortable out there.''
The difference, Holtmann said, is that Ahrens has picked it up defensively. Against the Terps, he forced an alternate possession and knocked the ball off an opponent along the sideline for a turnover.
"I'm trying to be as versatile player in college that I can be,'' he said. "I know coming into college that defense was one of my weaknesses, and I've had to work on that. Teams that win need players who do a lot at both ends of the floor. Teams that win deflect shots and get steals to help you win. The college game is very complex and every possession matters. Coach says to take the game possession by possession and build more and more good days of practice.''
So how does a player on the bench catch a coach's attention during a game?
With Ahrens, it wasn't just the towel and encouraging teammates.
"I was on scout team for most of the year – just last week – and I run the opposing team's plays,'' he said. "So on the bench I call out the other team's plays to the guys. I think I can help in those aspects. The energy on the bench is so important. Everybody has to be engaged, from the players on the floor to the guys on the bench.''
Holtmann is a lot like predecessor Thad Matta in that players don't see the floor unless they play defense and never stop trying to reach that next step.
At this stage, Ahrens might have reached first gear.
"He has to keep growing in his understanding of how we need him to play offensively and defensively,'' Holtmann said. "He has got to play with great confidence and move on to the next play whether he makes the shot or misses the shot. I was pleased with his overall effort (against Maryland). What you typically see with guys at this time of year…if they are engaged in their team's success is that they just tend to play better. He's a good example of that.''
If he keeps it up, Ahrens just might pass sophomore Musa Jallow as the first wing off the bench. Jallow played 3 minutes, 13 seconds against Iowa.
"We'll see if he continues to make the right plays on both ends and see what kind of production he gives,'' Holtmann said. "That position probably will be fluid the rest of the year. You can't play everybody at this point of the year. You have to make decisions. You'd love to be able to play 10, 11 guys because you love all of your players, but at this point of the year you have to do what you and your coaching staff think is best for the team.''
In the first meeting, the Hawkeyes pushed around the Buckeyes in the second half to win 72-62 on January 12 in Iowa City.
Holtmann said his team was "manhandled.''
The second time around Ahrens was a difference-maker with 25 points in the second half.
He had an ideal look from the baseline late in the game for a chance to get to 32 points, but got too excited and had the bounce pass bang off a knee to ruin the moment.
How confident was Ahrens?
When Connor McCaffery was given a technical foul with 4:25 left to play, Ahrens didn't even look toward the bench in walking to the free throw line to attempt the free throws.
Mackey Arena has a modest capacity of 14,846, but the seats are right on top of Keady Court and the dome ceiling seems to act like an amplifier with regard to crowd noise.
It will be a major test as to just how far Ahrens has come.
But the victory over Iowa took a lot of pressure off Ohio State. That was the team's first signature conference victory – it has solid non-conference wins over Cincinnati and Creighton – and should bump its NCAA Evaluation Tool ranking higher than 42.