They saved their best for when their best means more.  The Versailles Tigers surprised the Div. III sectional bracket and Northmont High School Tuesday with a thorough win over Twin Valley South.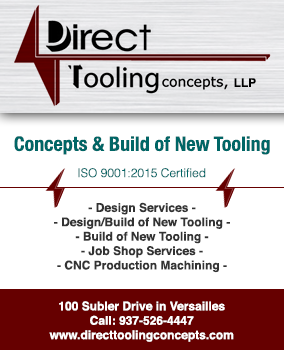 Clayton – There are a couple of things that you can say on any given year about tournament basketball.
One, those early first-round mismatches are usually bad, really bad.  And if you don't believe me…check the scoreboards for the past two weeks in girls basketball.  Or, what Purcell Marian did to Riverview East last Friday (83-27), and what they're about to do to East Clinton later this evening at the Princeton High School sectionals.
And two, the best games at any stage of the tournament are those where a legitimate underdog, as Versailles was Tuesday night, collectively puts its best game on display to beat a team that most believed would go much, much farther than a district quarter-final – in this case, Twin Valley South, of the Cross County Conference.  The Panthers have a rich history of basketball, coached forever by Tony Augspurger, and they entered Tuesday's game with Versailles with a tourney win in hand, a CCC best 20-3 record, a #5 seed, and for most of the year they led the conference in scoring.
But all of that came to naught in the matter of the game's first sixteen minutes.  Versailles, a #7 seed with a 12-10 regular season mark in the MAC, thumbed their nose at history, held Twin Valley South to just 26% shooting in the first half (6 of 23) and led 26-14 at the half.  This, while missing no fewer than a half dozen point blank looks of their own…on layins, a couple of stick-backs, and just good looks from the paint.
But that said, Versailles did enough good things on offense – three-point shooting from Connor Van Skyock and Ryan Martin – and did good enough job of taking care of the basketball (a marvelous floor game from point guard Michael Stammen) to completely take TVS out of its game.
The Panthers have athletes, and size – in front court players Cole Peterson and Willie Bowman – and shooters in the backcourt that on most nights complement perfectly Peterson and Bowman with an inside-out presence.  Opponents rarely beat TVS when they get out ahead and shoot well early.  But Versailles took all of that away, as shot after shot by TVS simply rolled off the rim, or got deflected, or in many cases…got jarred out of their hands by physical contact.  The officials let 'em play.

The help defense was there for Versailles.  The attention to the three-point line was there.  And their ability to choke off the passing lanes made it very tough for TVS to get the ball to where Peterson and Bowman could operate.  And the outside shooting?  They hit just one three-pointer (by Bowman in the third quarter) all night.
"Defense was our emphasis coming into the game,"  said Versailles coach Travis Swank.  "We knew they were leading the conference in scoring, and we wanted to make sure we played our style of defense.  Our goal was to keep them in front of us, and make sure they didn't get any second-chance opportunities.  We were really good in the first half, and we gave up more in the second half than I wanted to, but our kids were great.  Credit to South, they battled.  They never gave up, and they made it a heckuva' game [at the end].
Peterson ultimately did get his points – 13 of them – and Bowman finally got untracked in the second half to score a team-high 15.  But they came hard, and in a manner that simply drained a lot of energy out of South when they needed it most.
As Travis Swank said, they made a game of it in the fourth quarter, twice cutting a double digit Versailles lead to six points – 42-38 at the 4:37 mark, and 46-40 with 2:20 to go.  But at those points Swank and the Tigers fell back on the ball handling and the overall floor game of Stammen, who was superlative in his ability to handle the full court pressure, find the open man, distribute, and score 9 points of his own (all in the second half).  He did all this and turned the ball over….just once!
"They're long and athletic," said Stammen, speaking of South.  "I just tried to be strong with the basketball, keep it tight with me, and look for the open man.  [South] is very scrappy, so they were coming around trying to pick me.  But Coach has a lot of faith in me to handle the ball, and I wanted the ball in my hands when it counted.  The win is what's important, every game, and I don't need to score as long as I can take care of the ball and get it into the hands of my teammates."
All of that sounds modest, of course.  But given the opportunity to speak himself about the job Stammen did handling the pressure, and the basketball, Travis Swank could hardly say enough.
"Mike just does a great job of handling the ball.  He's not overly quick, but he's so good with the ball.  He's not loose with it, he keeps his body away from the defender, so they really have to run through him to get to the ball.  He's just saavy with the ball.  You don't need someone who's blazing quick, you just need someone who can take care of it (the ball).  And that's what he is."
Here's how good his floor game was, statistically.  Distribution-wise, he got the ball to Evan Hiestand (a game-high 20 points), Ryan Martin (12 points), Van Skyock (9 points), and of course, scored 9 himself.  They took good shots, and hit 41% of them.  And as the eventuality of the outcome became manifest in the fourth quarter he got his teammates to the line, where Hiestand, Martin, and Nate Johnson iced it, hitting seven of their last ten attempts.
And credit, yes, to TVS, for putting Versailles' back to the wall – for forcing them to win the game instead of having it given to them.  Good teams can do that, and South is a good basketball team.
But credit Versailles, as well, for playing a schedule that more than prepares them for that one time when 20-3 and a higher seed looks too formidable.  Because as it turned out, their February wins over Minster and Coldwater were near duplicates to Tuesday's win over the Panthers – a game that Swank would call a momentum builder, and a program builder.
"I don't know, we'd like to make a pretty good run of this, and winning tonight was big for us, too, because we have so many kids coming back next year, kids that have played a lot of minutes this year,"  said Swank as he prepared to go scout Brookville and Indian Lake.  "I think we're going to do pretty well in the tournament, but this kind of game and this kind of atmosphere is going to make us more sturdy, and more ready for the fight."
A fight, sadly, you just don't see that much anymore…in district quarter-final games.